How to simplify your beauty routine

Our collective attitude when it comes to beauty has always been that more is more: More products, more ingredients, and more steps in our routine equates to more glow. But the truth is you can have too much of a good thing, and excessively applying skincare and makeup can in fact damage your skin's barrier, causing redness, irritation, and breakouts.

And so, in the aftermath of the pandemic (plus, our obsession with 12-step complexion rituals), the tides are turning toward simple but smart formulas that not only nourish, but instantly improve the skin's appearance. From caring cushion compacts to lip hydrators that also impart a subtle tint, read on for some of our favorite multi-tasking formulas that will save you time and do wonders for your skin.

A Hydrated Base

Whether you're applying makeup or opting for a bare finish, a hydrated base is paramount. The next generation of moisturizers and primers come with dual benefits, working to not only nourish the skin, but also to brighten, illuminate, and correct. Take Cle de Peau's Protective Fortifying Emulsion for example — the lightweight, silky formula infuses the skin with nutrients, protecting it from environmental damage and improving texture. It's also rich in hyaluronic acid and platinum golden silk cocoon extract, so it visibly turns up radiance for a healthy-looking glow.

If you're opting for a light base, MAC's Lightful C+Coral Grass Tinted Primer has a pinkish tint that wakes up tired skin, as well as provides the added bonus of sun protection. Laura Mercier's Pure Canvas Primer Hydrating is another fantastic option as it floods the skin with olive extract and marina botanicals for moisture, while the velvety texture ensures even makeup application. If dull or discolored skin is a concern, reach for Cle de Peau's Correcting Cream Veil. Not only does it protect the skin from pollutants and UV damage, it also creates a beautifully even and radiant canvas.

If your complexion is on the oilier side, The Ordinary's High-Adherence Silicone Primer uses adaptive silicones that blur and mattify, filling in visible pores and fine lines for a smooth finish. Wear it alone, or use it under makeup for a balanced complexion (the silicones will give your foundation something to grip onto).

Coverage with Benefits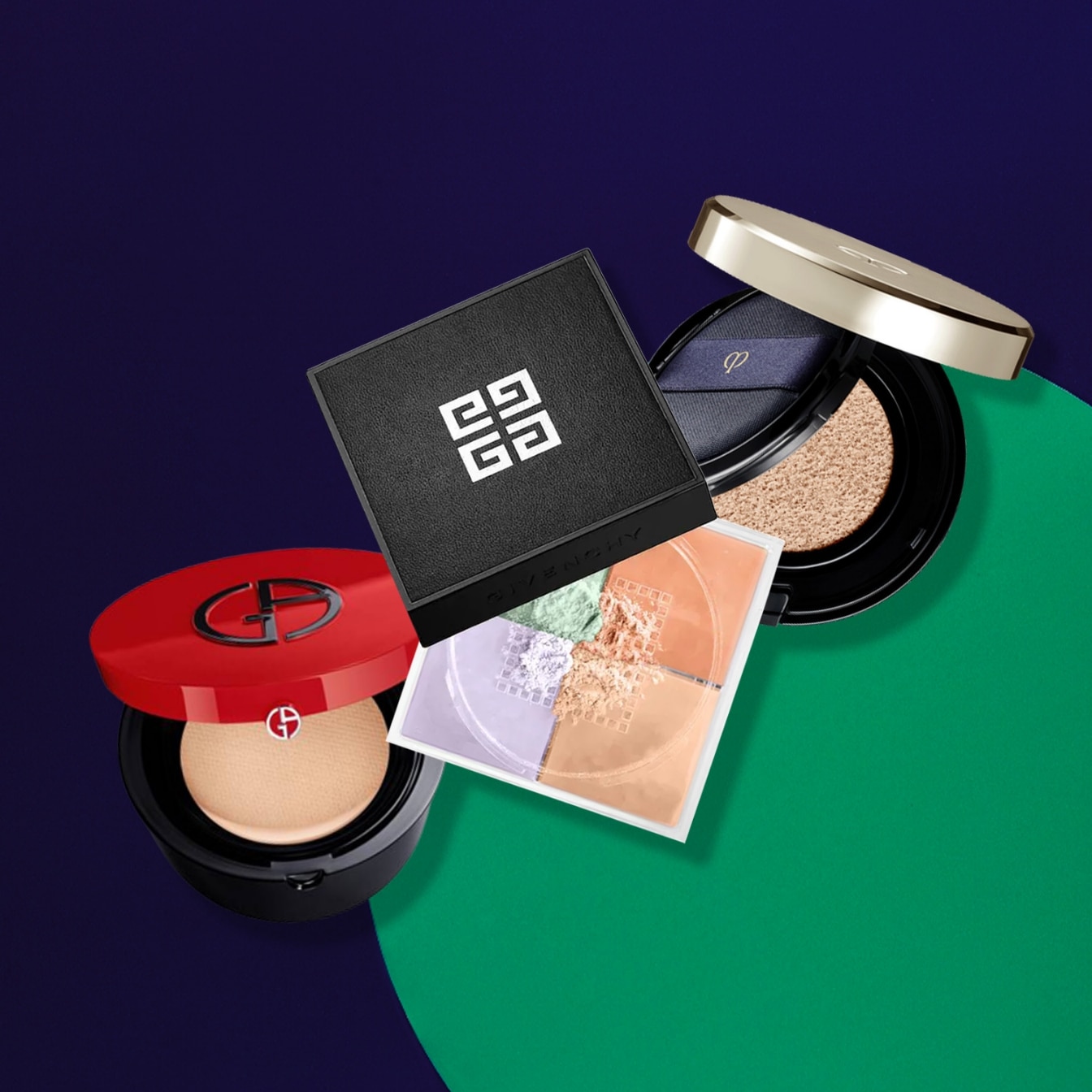 There's something about a light, luminous base that's hard to resist — even better when it's spiked with nourishing ingredients. Cushion compacts are one of our favorite delivery systems, not only because they provide natural-looking coverage, but because they also prioritize skin health.

The Giorgio Armani My Armani To Go Cushion Foundation combines tint with a hydrating essence for fresh, dewy skin. If you want longer-lasting coverage, Cle de Peau's Radiant Cushion Foundation contains rose oil and an antioxidant fruit extract, while the tint itself boasts a luminous 16-hour finish.

Love powder but want an option that won't settle or crease? Givenchy's Prisme Libre Loose Powder has a silky texture that soaks up any excess oil (thanks to the inclusion of kaolin) while the ultra-fine tinted pigment unifies tone and reflects light. Lightly dust it across the T-zone for unmatched radiance.

Lip Love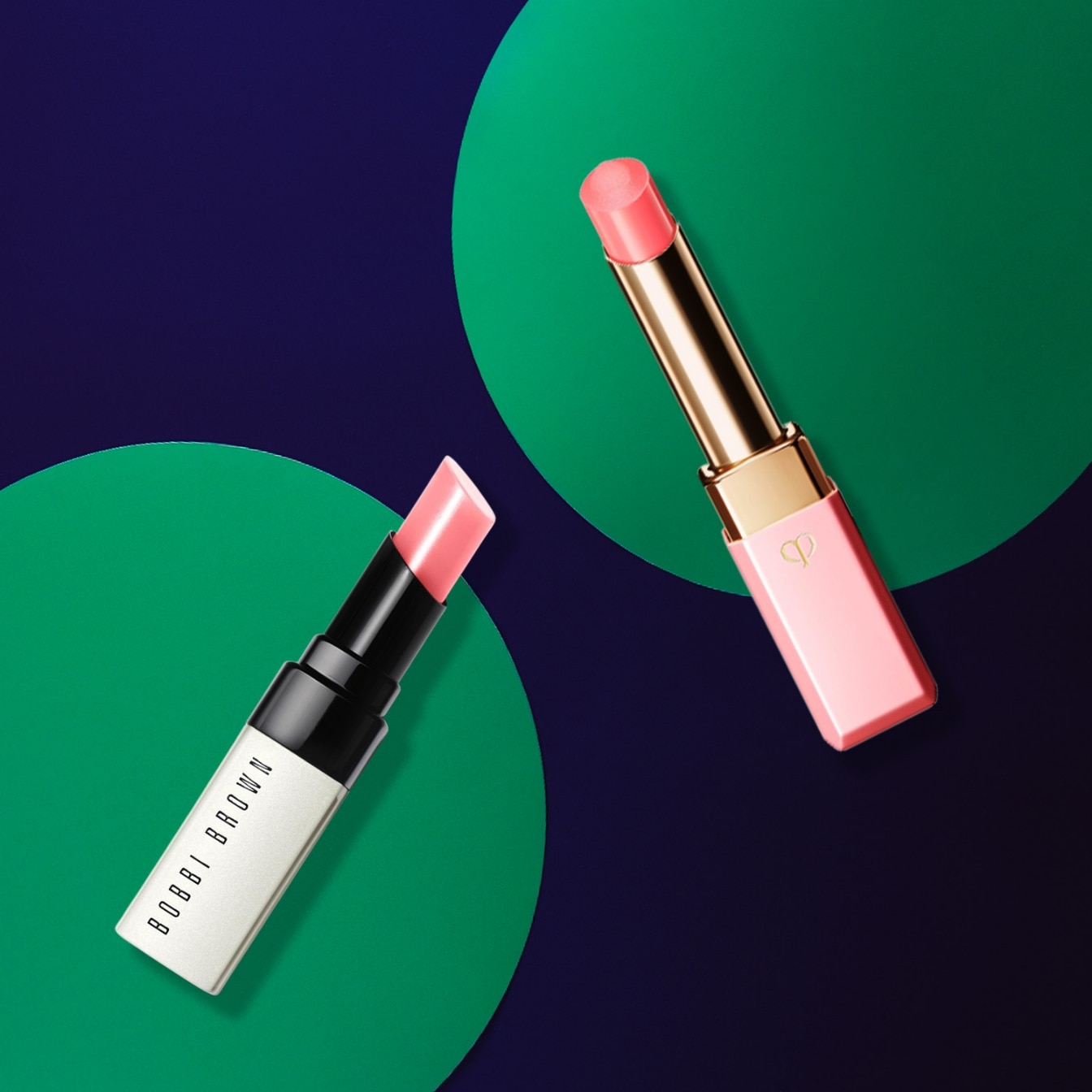 One of the easiest ways to streamline your morning routine is with a lip tint that simultaneously serves up hydration. For a hint of color, reach for Bobbi Brown's Extra Lip Tint in Bare Punch. The soft coral color will dial up glow, while the emollient texture — courtesy of a jojoba, avocado and olive oil blend — will soften and nourish.

If you prefer slightly more pigment, Cle de Peau's Lip Glorifier marries moisture with color for the ultimate everyday product. Part balm, part tint, the inclusion of botanical oils and licorice root extract prevents dryness, while the natural-looking color can be layered to your desired intensity.

Discover more skincare, makeup, and other beauty buys from DFS' extensive edit.

Find us on the metaverse! Enter DFS World and explore our virtual luxury playground.