A voyage with the best companions
"Never go on trips with anyone you do not love" is a lesson Ernest Hemingway learned during his sojourn in roaring 1920s Paris. Following this maxim may mean traveling with your significant other, your family, or simply by yourself. You also experience destinations in a completely different way depending on whom or what you chose to accompany you. We have handpicked a variety of travel essentials to make your trip a smoother sail, no matter what kind of experience you chose for your next best jaunt.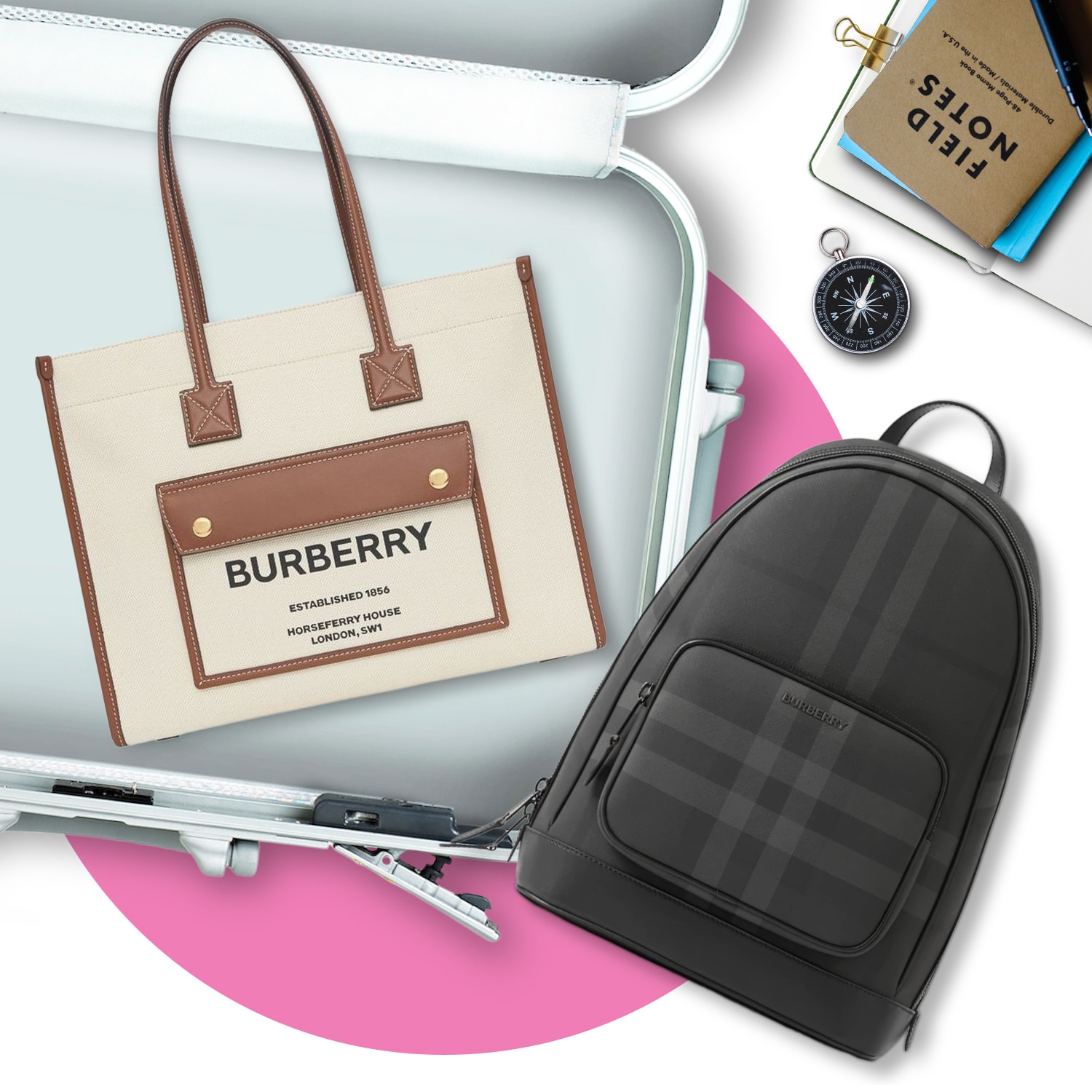 SOLO: SIEM REAP
Voyage of one's own

Traveling solo is a rewarding experience that gives you unlimited time to delve deeply both into yourself as well as the destination you're exploring. Visiting the ancient and rich UNESCO Heritage Site of Angkor in the beautiful country of Cambodia is definitely one for taking your time.

Get your biking and photography gear ready as you prepare to visit the preserved temples and villages of the Angkor Archaeological Park. Let the beauty of its ancient art, architecture, and heritage take your breath away as you explore this city fully at your own pace. Pack light with Burberry's Charcoal Check Rocco Backpack. The classic backpack, made from 30 percent bio-based materials, keeps all your belongings securely and allows you to take in all the beauty Angkor offers with free hands and an open mind.

Siem Reap has more cards up its sleeve than just awe-inspiring temples. The city has reinvented itself as the heart of chic Cambodia, where adventures and unique experiences are just around the corner. Treat yourself to a visit to Senteurs d'Angkor Botanic Garden and immerse in Cambodian culture while learning how the Khmer people live in harmony with nature. You will discover how local artisans make soaps, perfumes, incense, and their specialty gourmet coffee and tea. Always pack a foldable shopper as you explore the city in case of any "emergency purchases". Loewe's Lightweight Fold Shopper in raffia comes in handy for carrying all your delightful souvenirs home!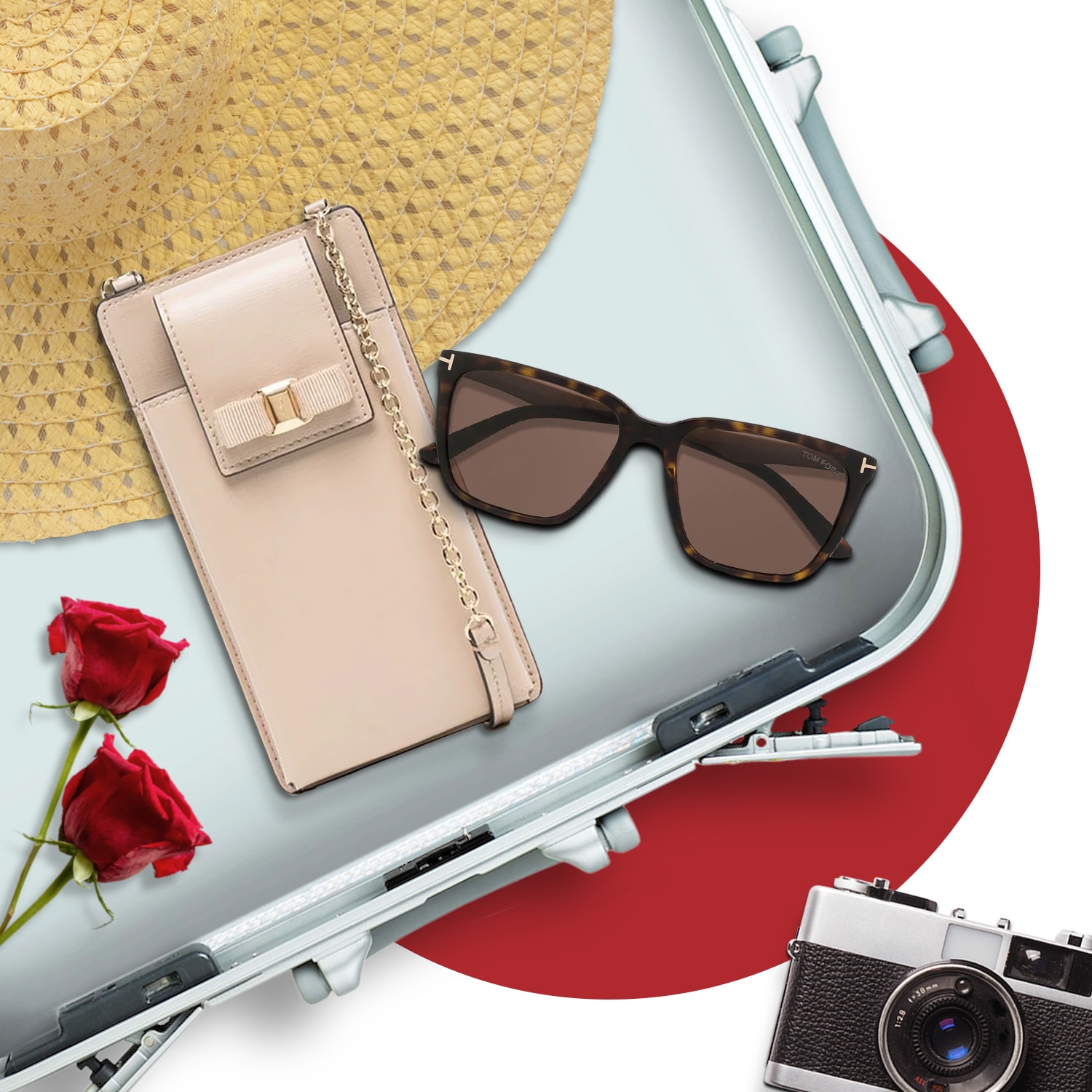 ROMANTIC DUO: GUAM
Every day is a honeymoon

Guam is a tropical paradise that's perfect for lovebirds looking for a romantic escape. This small island in the Pacific Ocean feels like a world away from everywhere. With crystal-clear waters, white-sand beaches, and palm trees swaying in the gentle breeze, Tumon Bay in Guam is a perfect slice of heaven. Spend your days lounging on the beach, swimming in the warm water, snorkeling among colorful tropical fish and coral, and most importantly, spending quality time with your loved one!

If you two are interested in something more active, don't miss out on climbing up Two Lovers Point. At the top of a 125m limestone cliff is a spectacular bird's eye view of Tumon Bay and the ocean, offering you the dreamiest backdrop to whisper "I love you".

With all that beautiful scenery, it's always a good idea to have your smartphone close at hand. Keep it safe with Ferragamo's Vara Bow Smartphone Case, as not only does it protect your phone in a chic way, its elegant beige also effortlessly complements your summery pastels or floral print outfits. Don't forget to pack sunglasses to protect you from the tropical sun either! Tom Ford's Garrett Sunglasses in Havana, with their flatteringly large frame, are an instant classic. Their timeless glamor will evoke fond memories whenever you look through your holiday photos, instantly transporting you back to that special trip.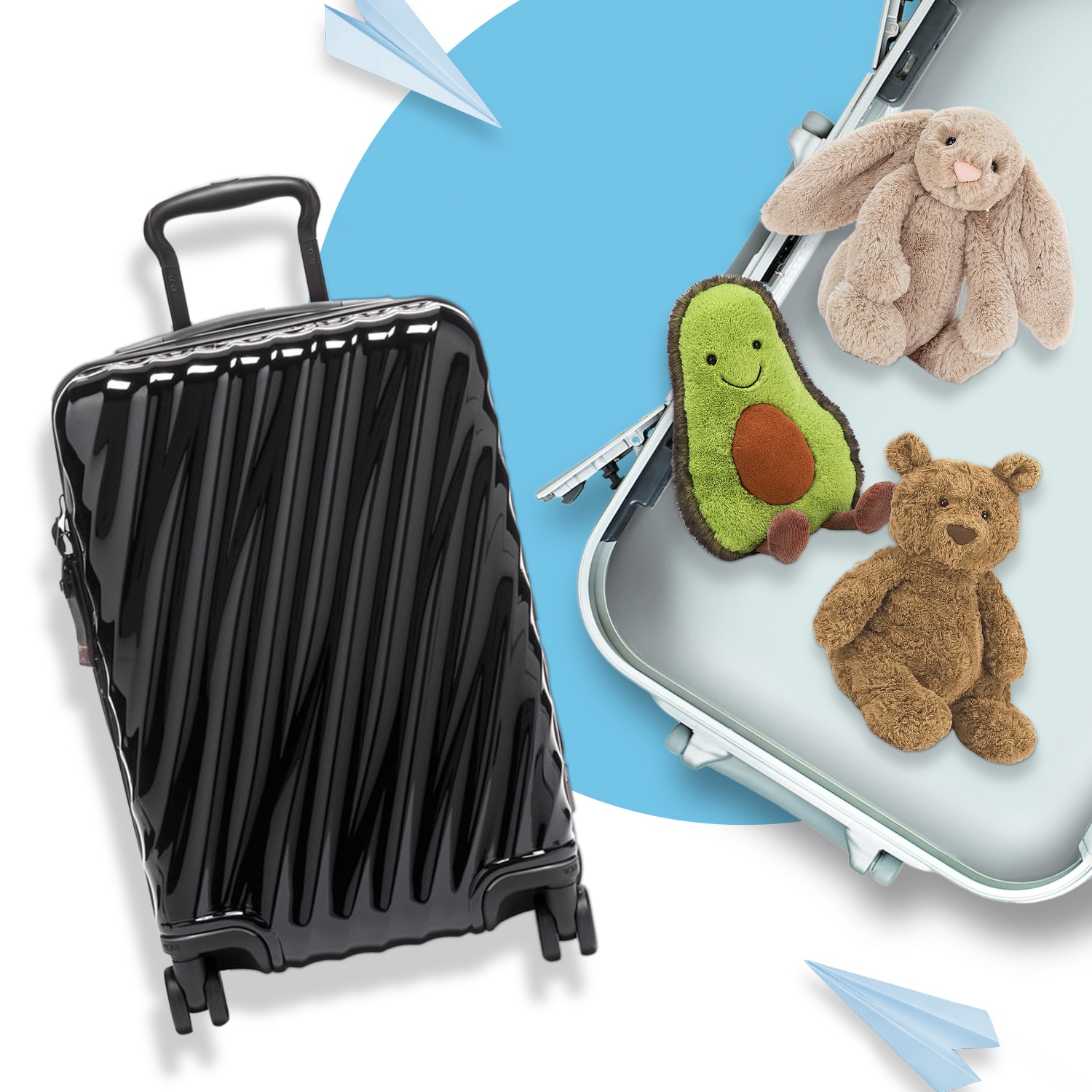 THE WHOLE GANG: AUCKLAND
Children who travel far learn a lot

With its stunning natural landscapes and endless activities, New Zealand's largest city offers an ideal destination for families who want to have fun and create priceless memories together!

Auckland offers a wide range of family-friendly activities, such as the newly opened Sea Cave Adventure Zone in Kelly Tarlton's Sea Life Aquarium, where your little ones can get up close with native octopuses, eels, sea stars, crayfish, and other native marine species. There are also countless interactive displays and games for the whole family to enjoy, and every experience is fun and educational for both children and parents alike.

When it comes to traveling with kids, it might seem like there's just never enough space to pack everything they need! Equip yourself with Tumi's Extended Trip Packing Case, as its 86.5 cm tall version allows you to pack up to 122 L of necessities. With its stylish design and four dual-spinning recessed wheels, you can travel elegantly and effortlessly no matter how full you pack your suitcase. And if you forget to pack their favorite plush toys, don't worry, pick up an adorable Jellycat's Amuseable fluffy toy from our airport store, available in the form of avocado and many other vegetables. Not only will your little ones love their new, cuddly travel buddies, they are so charming that your kids might even take a new interest in eating their veggies!
Seeking more travel essentials? At DFS, we are travelers too! Explore our well-curated collection to pick up your necessities for your next journey.