THE DOS AND DON'TS OF WEARING PASTELS
Pastel colors are everywhere again. Paler hues such as baby blue, soft teal, and buttery yellow took over the runways of Raf Simons, Stella McCartney, Loewe and beyond. While pastel colors have always suggested femininity and innocence, they can be cleverly styled to appear edgy and chic. Let's turn our eyes to the runways and learn all about the pastel protocols from the fashion pros.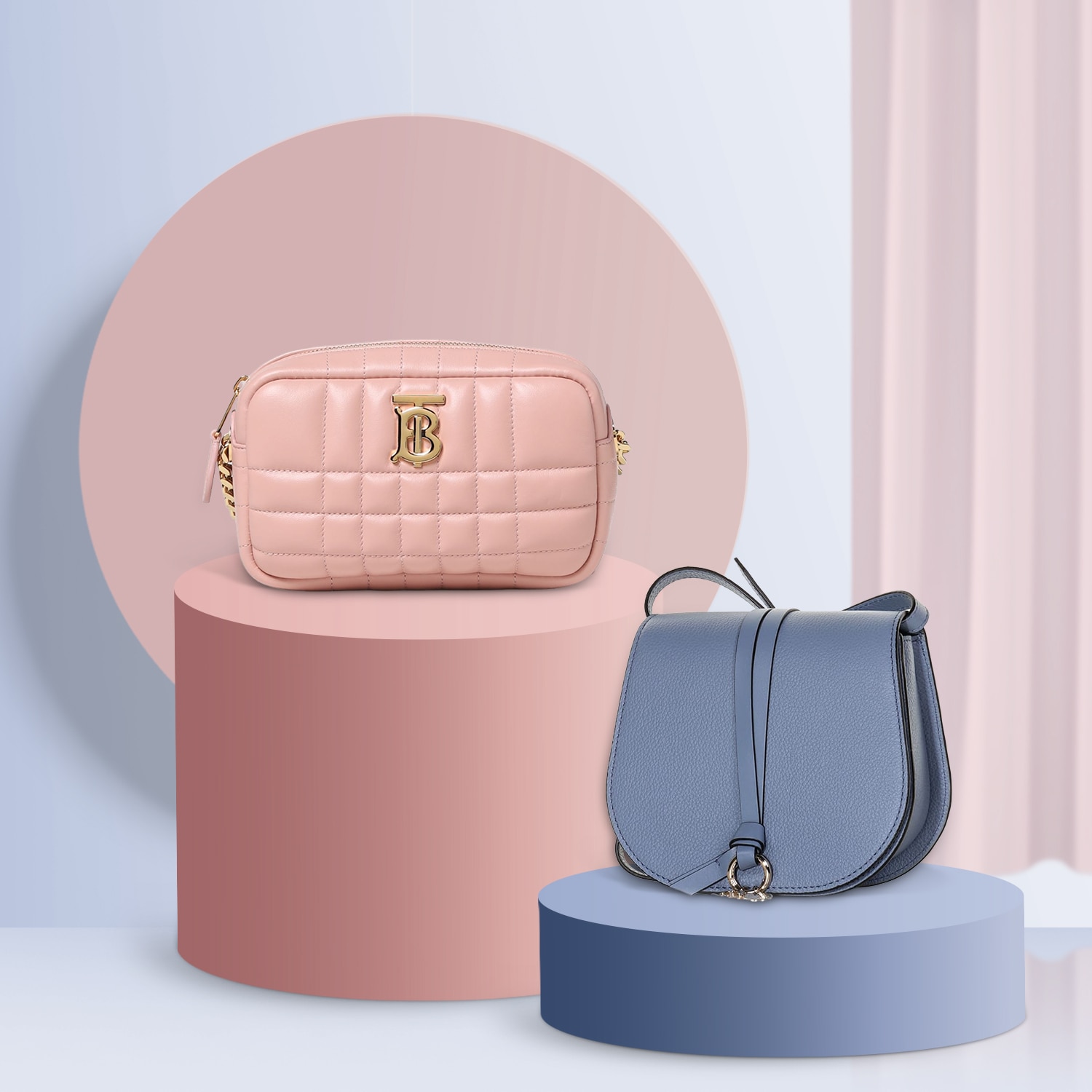 DO…
Choose pastels that work for you
Different pastel colors complement different undertones. If you have cool undertones, look for pastels in cool shades such as lavender, baby blue, or pale pink. If you have warm undertones, pastels with a buttery yellow base like peach, mint green, or coral will be the most flattering for you.

If you really like a particular hue that doesn't typically match your undertone, there's a way to work around it: accessories! Give your look a subtle pop of color with Furla's Metropolis Mini Crossbody Bag in Mint Green, or Marc Jacobs' J Marc Mini Shoulder Bag in Quartz Pink—as an accent color, you can experiment freely with no constraint. Pick any color of your heart's desire and paint the town pastel this season!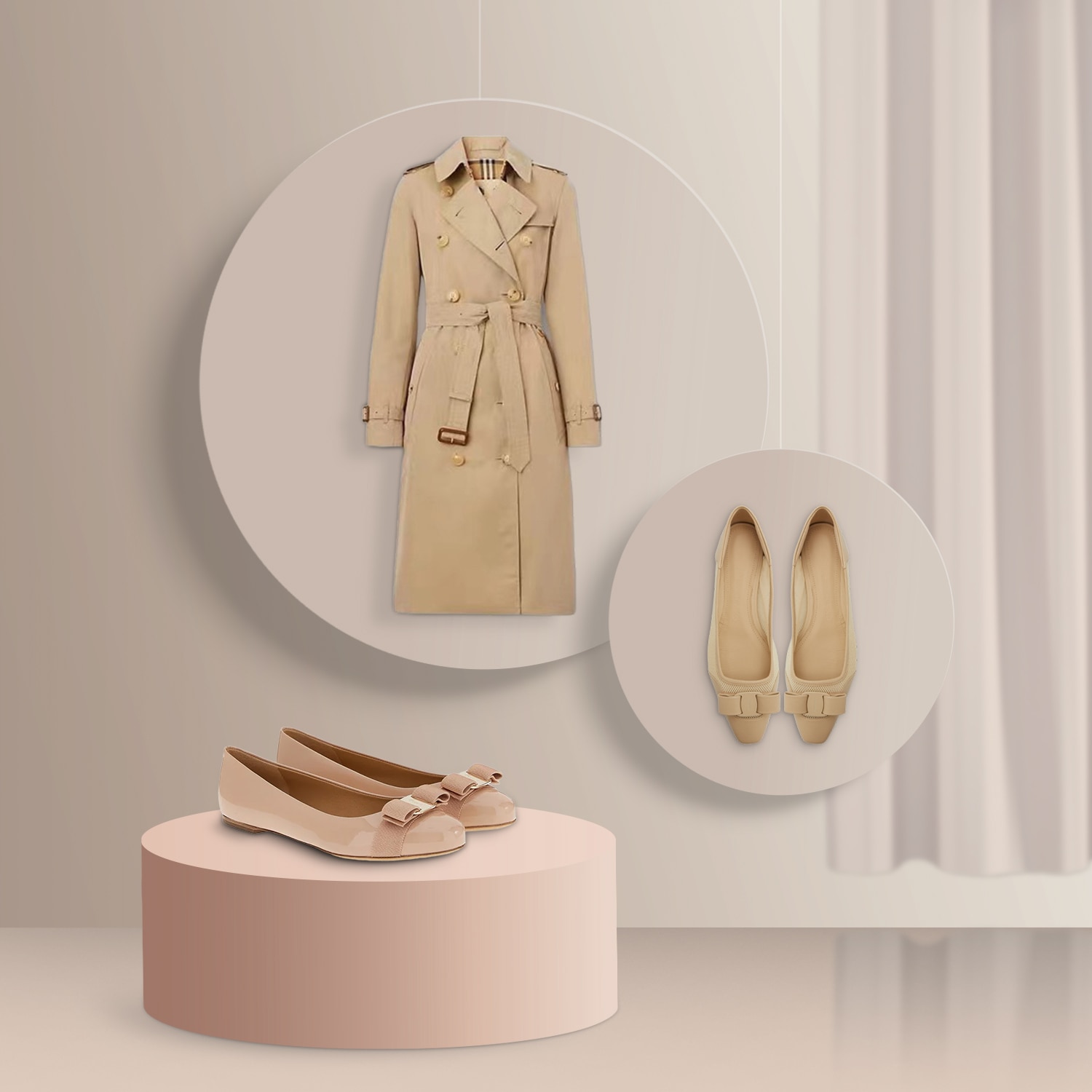 USE NEUTRALS AS A BASE
If you want to wear pastel colors but don't know where to start, one of the easiest ways is to pair them with neutral colors such as white, beige, and gray. The alchemy of these two palettes creates a soft, understated look that allows you to wear pastels with subtlety. Match your pastel outfits with classic ballet shoes in neutral colors: both Varina and Bi-material Ballet Flats with Vara Bow from Ferragamo are in khaki and nude colors, and not only do they complement pastel palettes wonderfully, they are so comfortable and versatile that they are true wardrobe essentials for every closet.

Ready to take your meticulously styled pastel outfit outside, but find the weather a little chilly? Complete your look with Burberry's Long Kensington Heritage Trench Coat. Its archive-inspired style, with a streamlined silhouette and vintage details, is woven in Burberry's signature cotton gabardine in a gorgeous honey hue—a color that will round off your pastel outfit beautifully.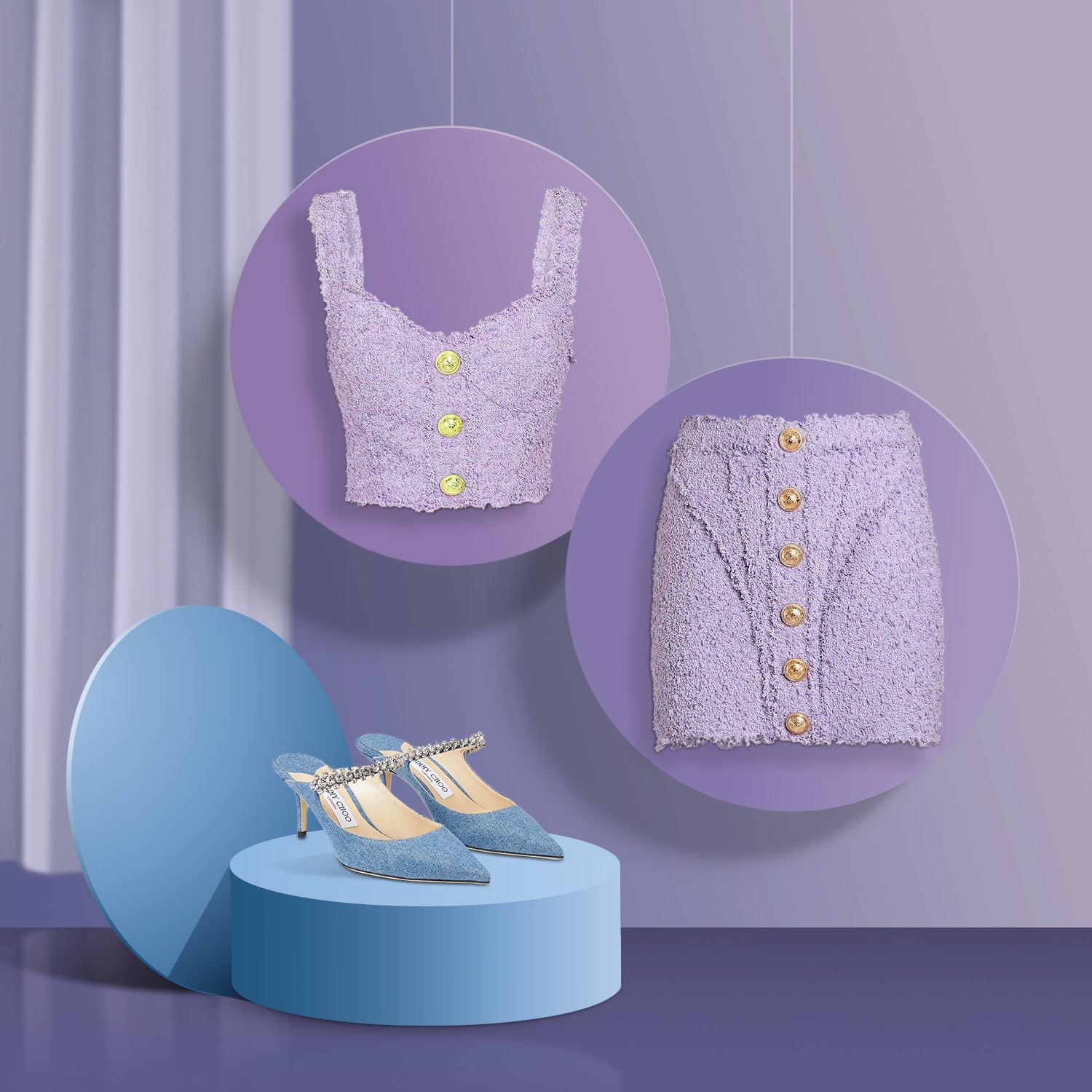 MIX & MATCH
Don't be afraid to mix pastel hues together to create a more polished and cohesive look! The rule of thumb here is to keep it under two colors. One way is to rock a full Balmain outfit with the brand's Strapped Tweed Cropped Top and matching Buttoned Tweed Skirt. The tight-fitting, high-waisted skirt gives this elegant monochrome lilac tweed check a touch of playfulness, making it the perfect outfit for a balmy Sunday stroll in the city. Throw on a pair of Bing 65mm Denim Mules from Jimmy Choo to finish, as the baby blue matches the lilac ensemble beautifully. The crystal embellishments sparkling under the sunshine are just the cherry on top!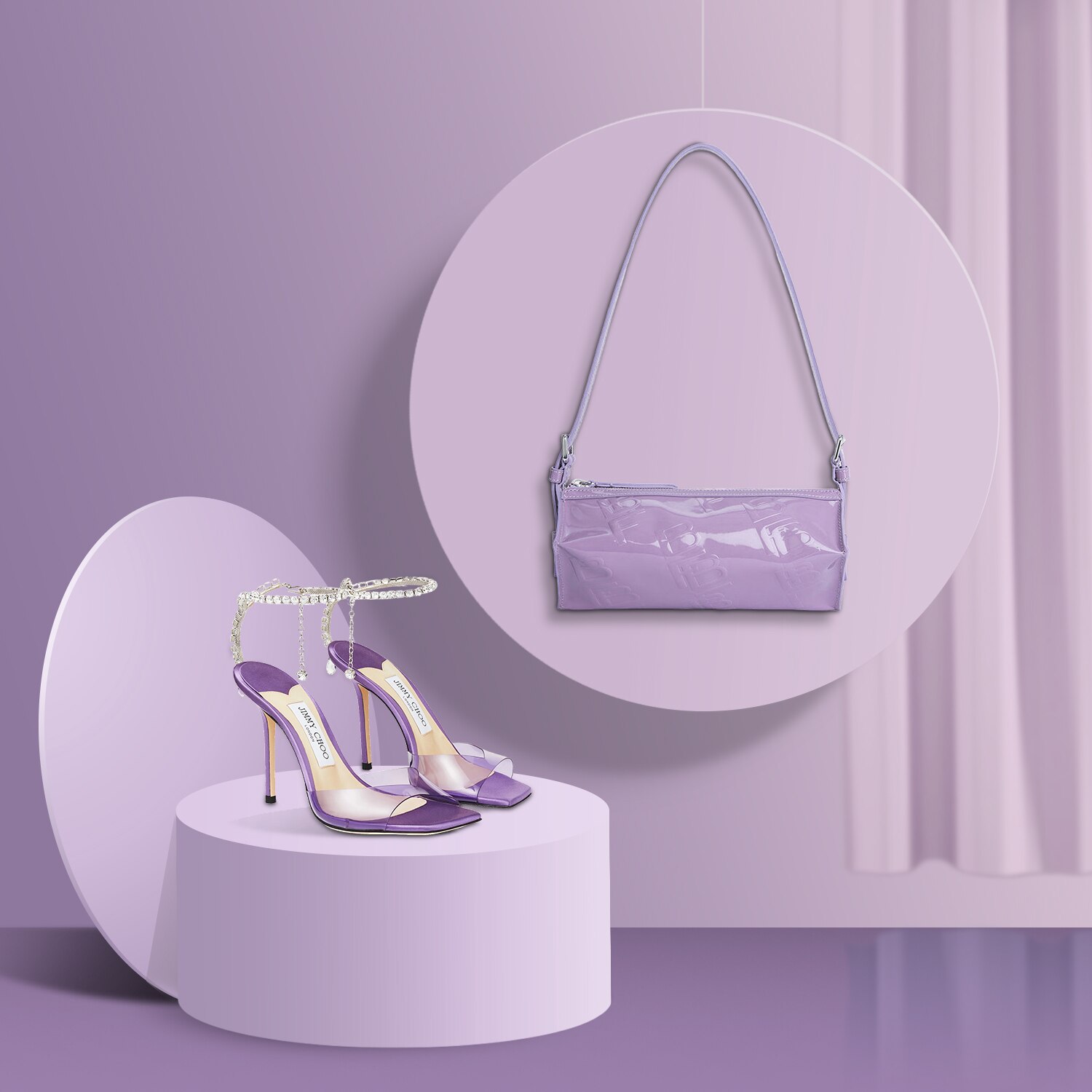 DON'T…
Forget about texture
When wearing pastel colors, it's important to pay attention to texture as well. Introducing different textures will definitely make your outfit appear more thought-out and stylish. When all the items are in the same shade, everything goes. Purple lovers should check out the seductive Saeda Sandal 100 in pastel purple from Jimmy Choo. These vampish PVC see-throughs give the innocent color a touch of light-hearted mischievousness. Another great addition to your pastel wardrobe is the Karo Embossed Patent Leather Shoulder Bag from BY FAR. The design is not the usual baguette silhouette, but an elvish diamond shape made of patent high-gloss finish leather, and with the brand's diagonal BF logo motif embossed all over the bag. The play of textures and materials in the same cool lavender hue is one way to show off your masterful styling skills.

Head over heels for all the delicious new pastel colors? Browse through DFS' wardrobe to discover all our pastel gems.