Evergreen jewelries are back with a twist
It's time to go treasure-diving into our jewelry boxes to dig out the timeless pieces, for classic styles are making a comeback! If you don't already own them, now's the time to introduce these contemporary gems into your collection.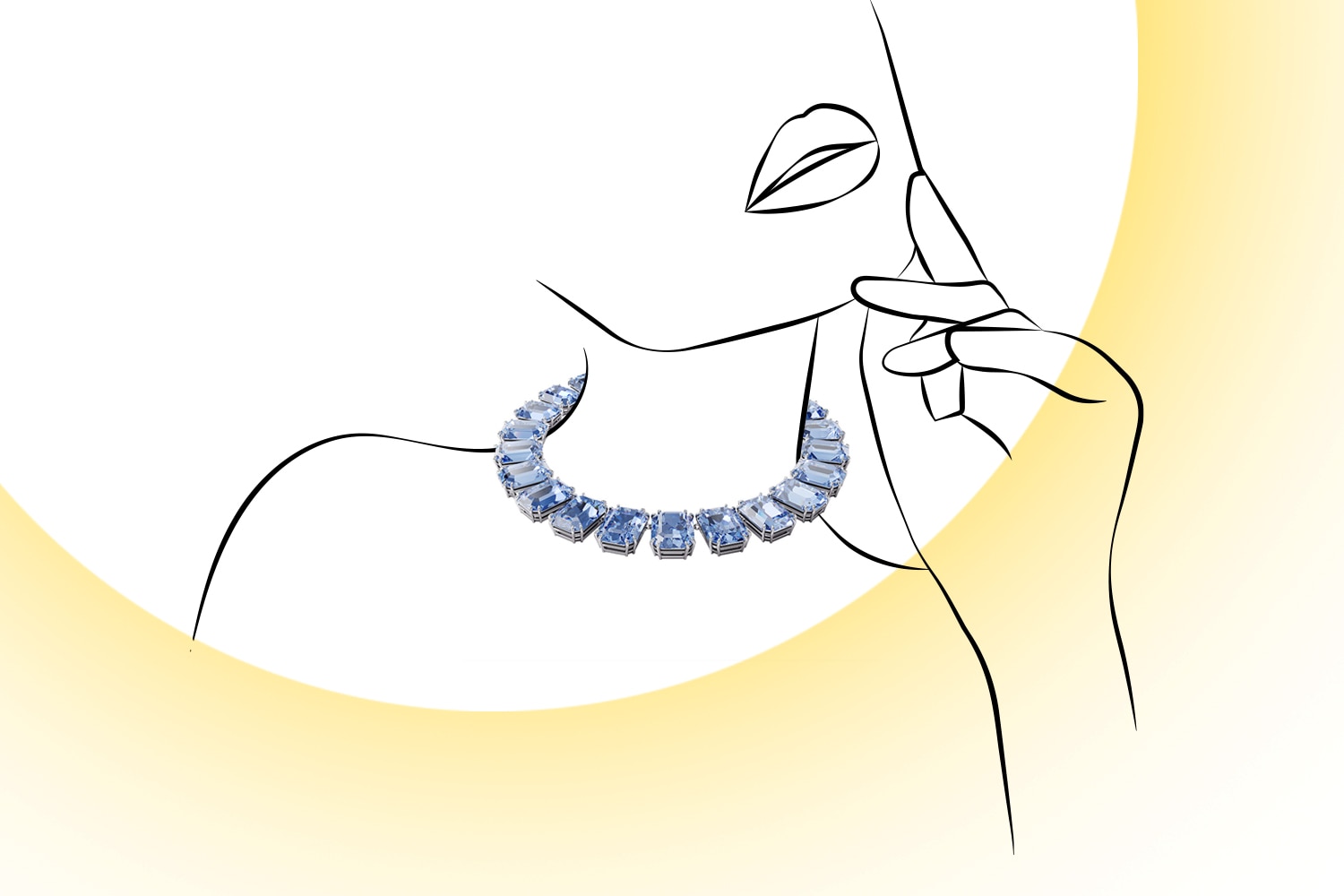 Millenia Necklace, Swarovski
The Millenia is a theatrical reinterpretation of the classic tennis necklace, with a row of periwinkle blue octagon cut crystals cradled in rhodium-plated prong settings. Pair it with a simple white T-shirt and jeans and let it take center stage!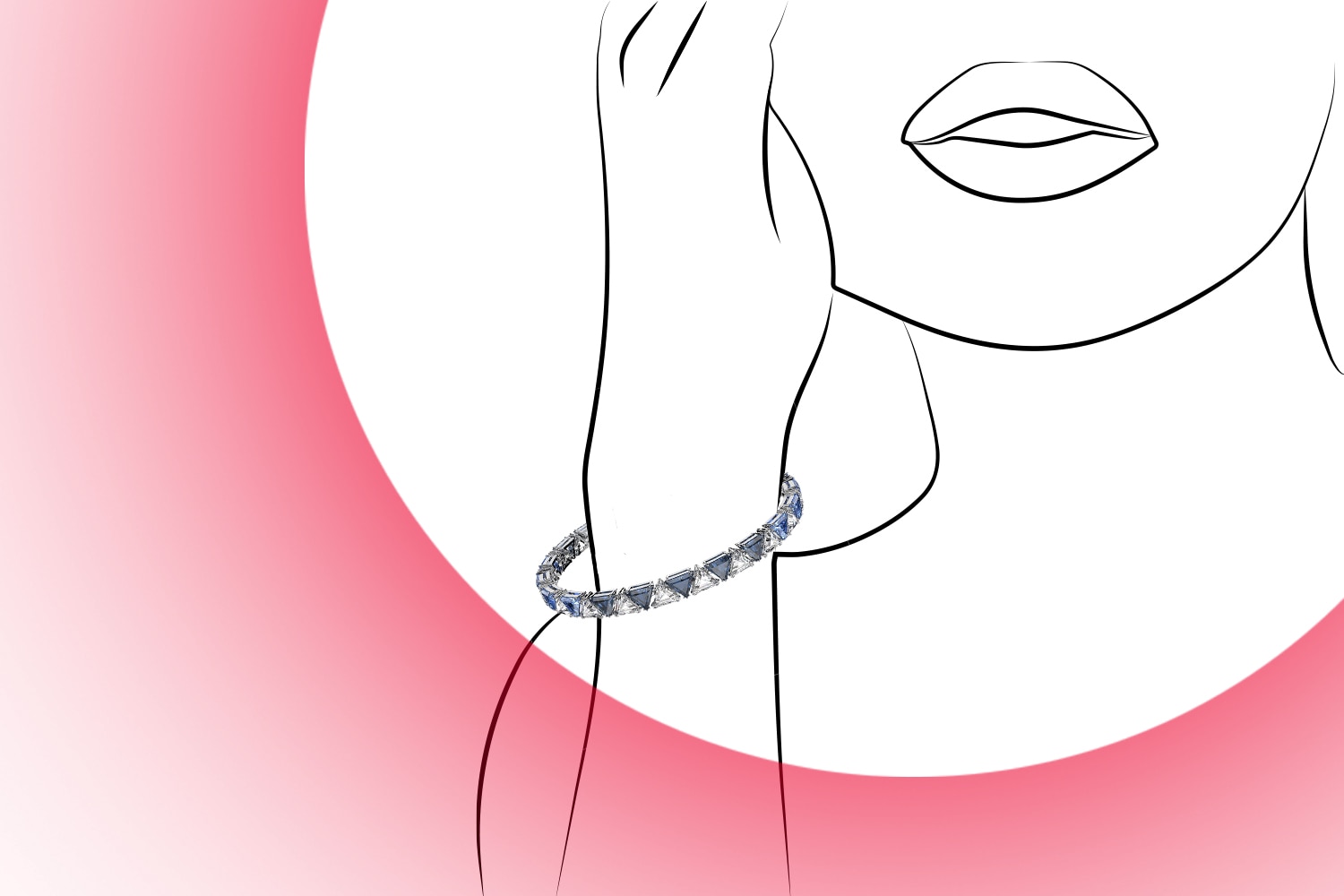 Ortyx Bracelet, Swarovski
Designed to be layered with other pieces from the Millenia family, this bracelet with tessellated triangle-cut stones is a piece of everyday elegance that sparks joy. Leave it to Swarovski to come up with the most dramatic statement pieces for those who are looking for something different.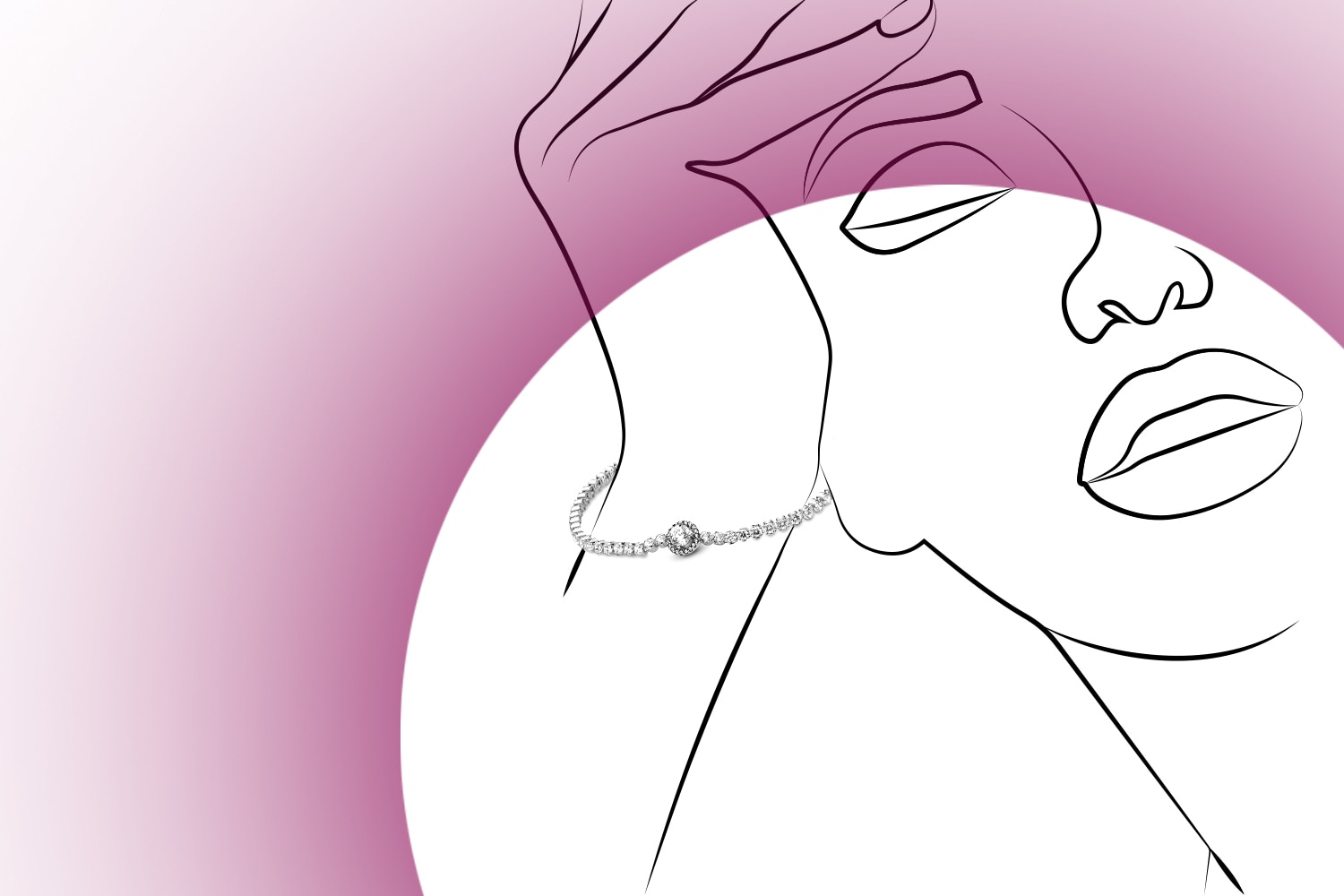 Sparkling Halo Tennis Bracelet, Pandora

A classic tennis bracelet with a twist, its large central stone is surrounded by a halo of clear cubic zirconia, adding an extra twinkle to this shimmering piece. This delicate piece will effortlessly elevate your daily outfit.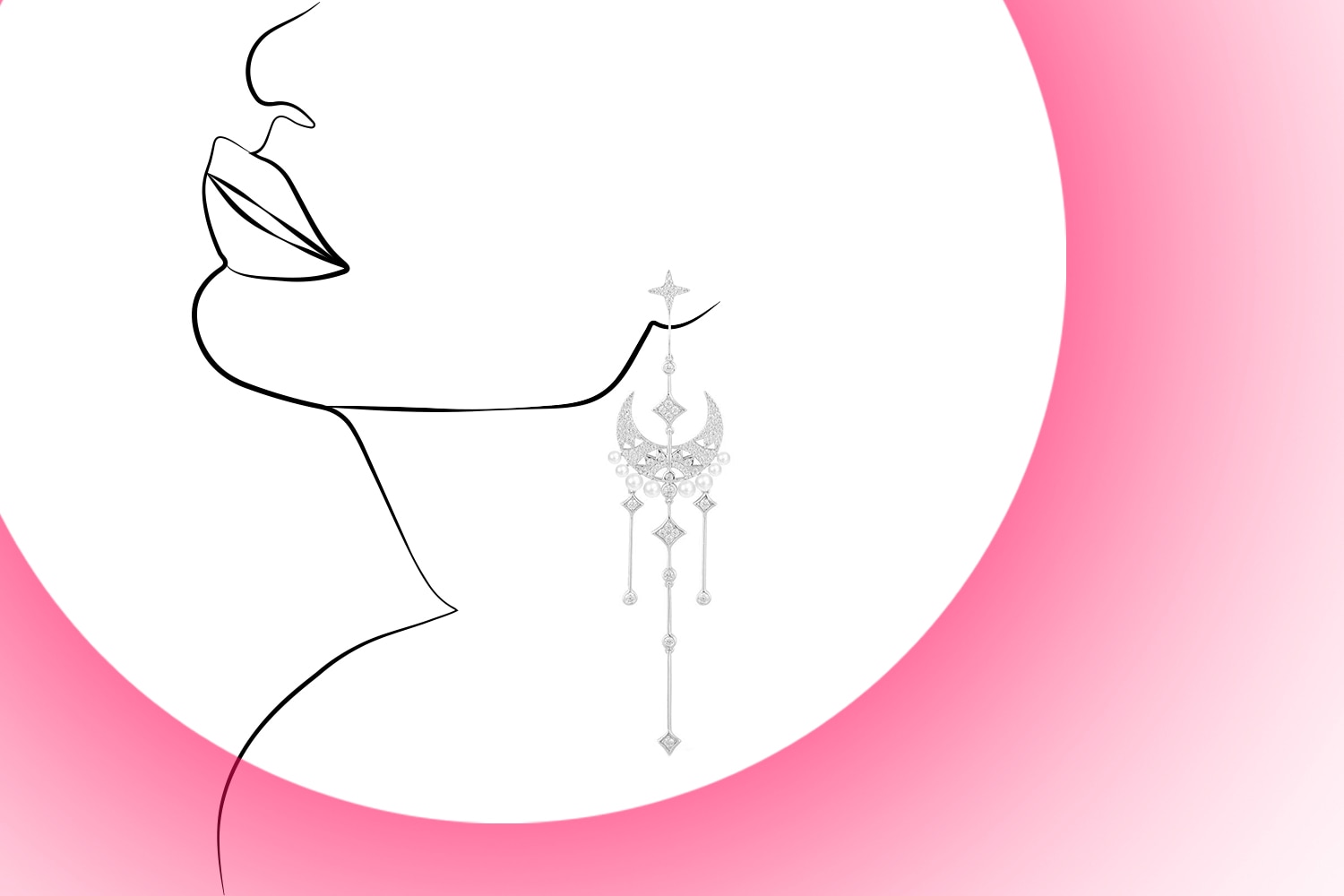 Single Moon Drop Earring with Pearls, APM Monaco
The design is a reinterpretation of Bohemian style: the intricate crescent moon, encircled by a row of delicate hanging pearls, and its shimmering central star, are set with numerous zirconium stones that light up in a radiance resembling their real counterparts in the night sky, glittering with a quiet and eye-catching elegance.
Up and Down Drop Ear Cuff with Chain, APM Monaco
A versatile pair of earrings that allows you to wear them in different ways—the semi-circles, animated in 925 silver and lined with gleaming cubic zirconia stones, can be worn as either earrings or ear cuffs, depending entirely on your style of the day.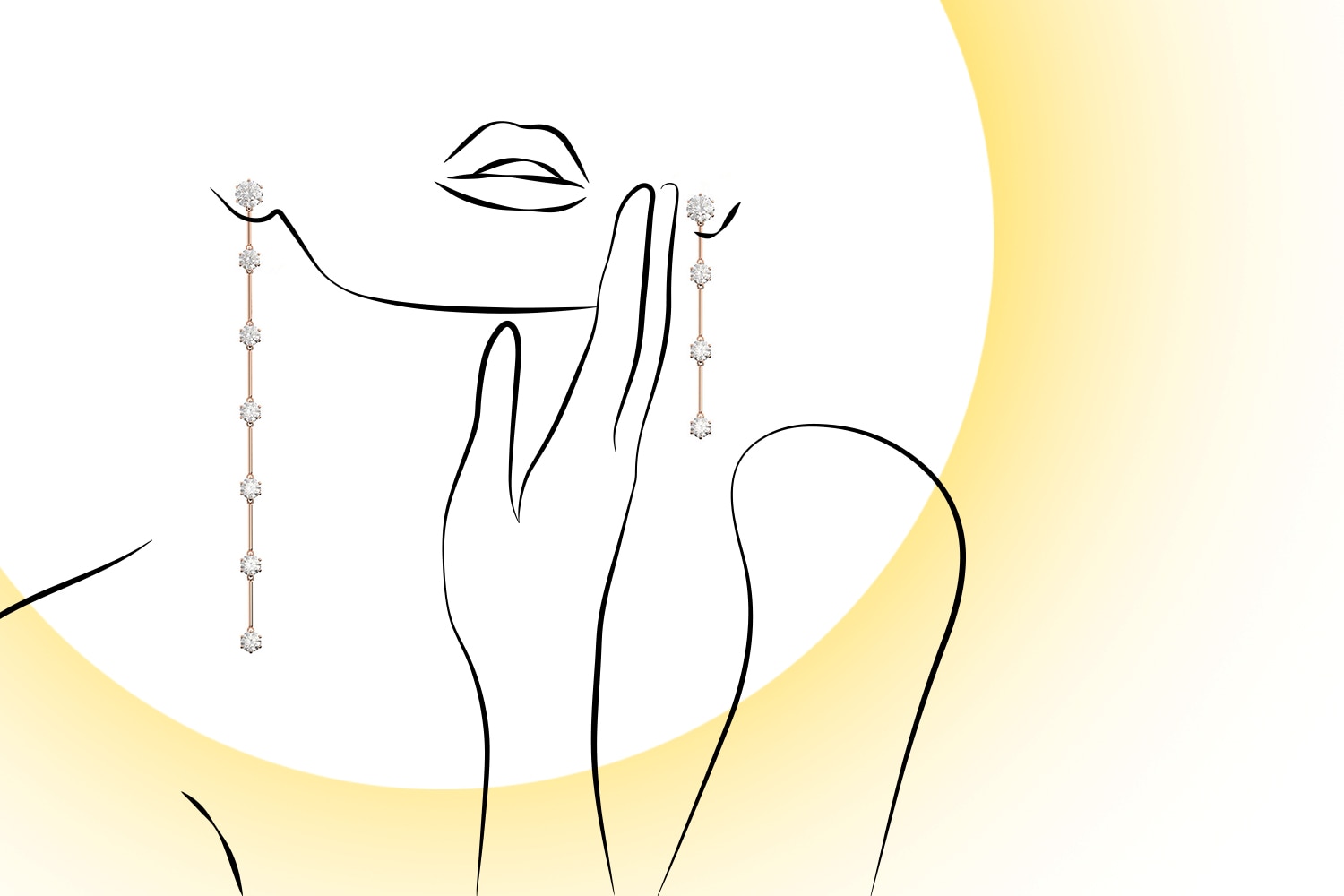 Constella Earrings, Swarovski
These asymmetrical earrings with their brilliant-cut stones, set in a sleek line of rhodium-plated metal, radiate ultramodern glamor and grace. Pair them with a little black dress to make them pop.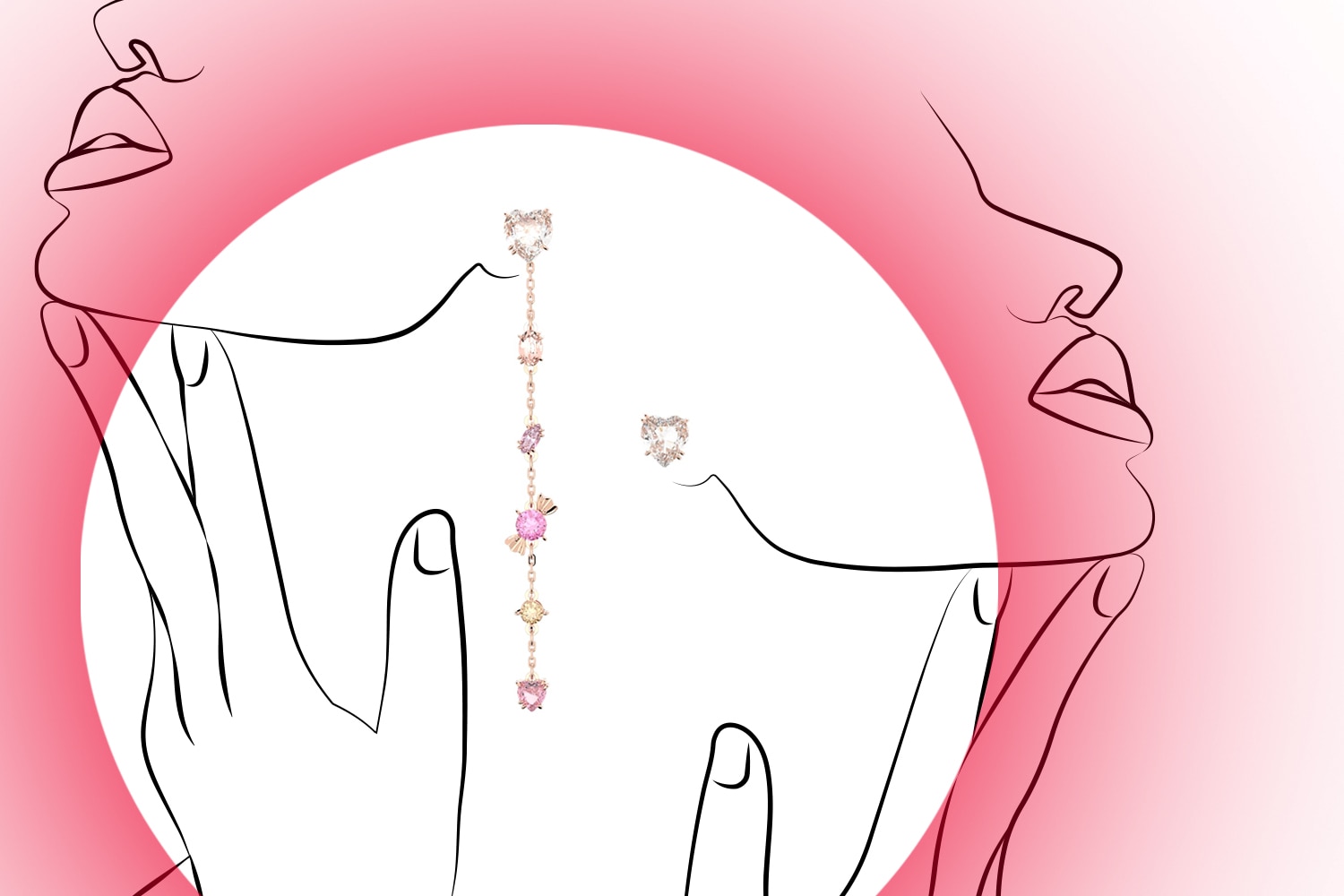 Gema 520 Earrings, Swarovski
Another pair of asymmetrical earrings from the crystaljeweler, these delicate chains are both cheery and adorable. The bright colors of these candy and heart-shaped trinkets, strung along a rose gold-tone plated chain, will add a touch of rosy sparkle to any outfit.
ENTER DFS CIRCLE TODAY
Discover unique experiences, new products and exclusive offers – all personalized to your lifestyle, preferences and tastes.
Access WeChat Mini Program
Follow us on WeChat, scan the QR code using the in-app camera to access the DFS CIRCLE Mini Program now. Download WeChat by clicking on the button below.
Complete your member registration now and start earning points for your purchases today.