When it comes to sunscreen, we tend to consider it as just a "summer fling" rather than what it should be: an enduring devotion. Let's rekindle our relationship with SPFs and learn how to switch between different ones to fit our changing sun protection needs.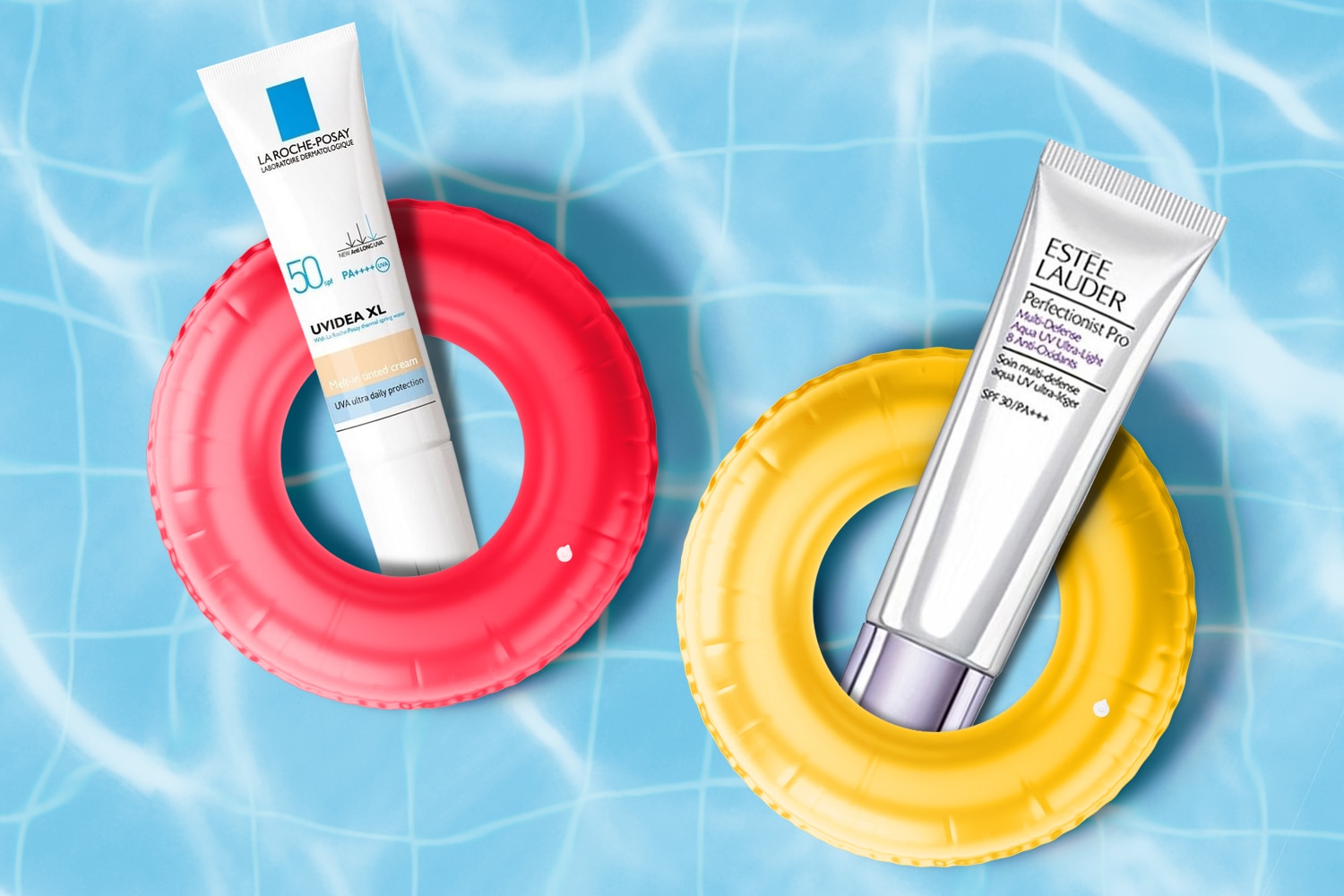 SUNBLOCK OUT, SUNBLOCK IN

Putting on sunscreen indoors may seem counter-intuitive, but UV rays may still find a way to reach our skin, especially if we tend to sit beside sun-lit windows. Sunscreens that can protect against all three are a must whether we are working or relaxing at home.

Perfectionist Pro Multi-Defense Aqua UV Ultra-Light SPF30/PA+++, Estée Lauder
Put on an invisible veil to guard against UV rays and prevent the increase of melanin production or pigmentation in your skin. This advanced formula also hydrates your skin for 8 hours while strengthening skin's barrier.

Uvidea XL Melt-in Tinted Cream SPF 50/PA++++, La Roche Posay
Do you want to wear sunscreen, but also want some coverage for a video meeting or just a casual chat? This hydrating tinted sunscreen is handy for protecting your skin while giving it a quick airbrushed look.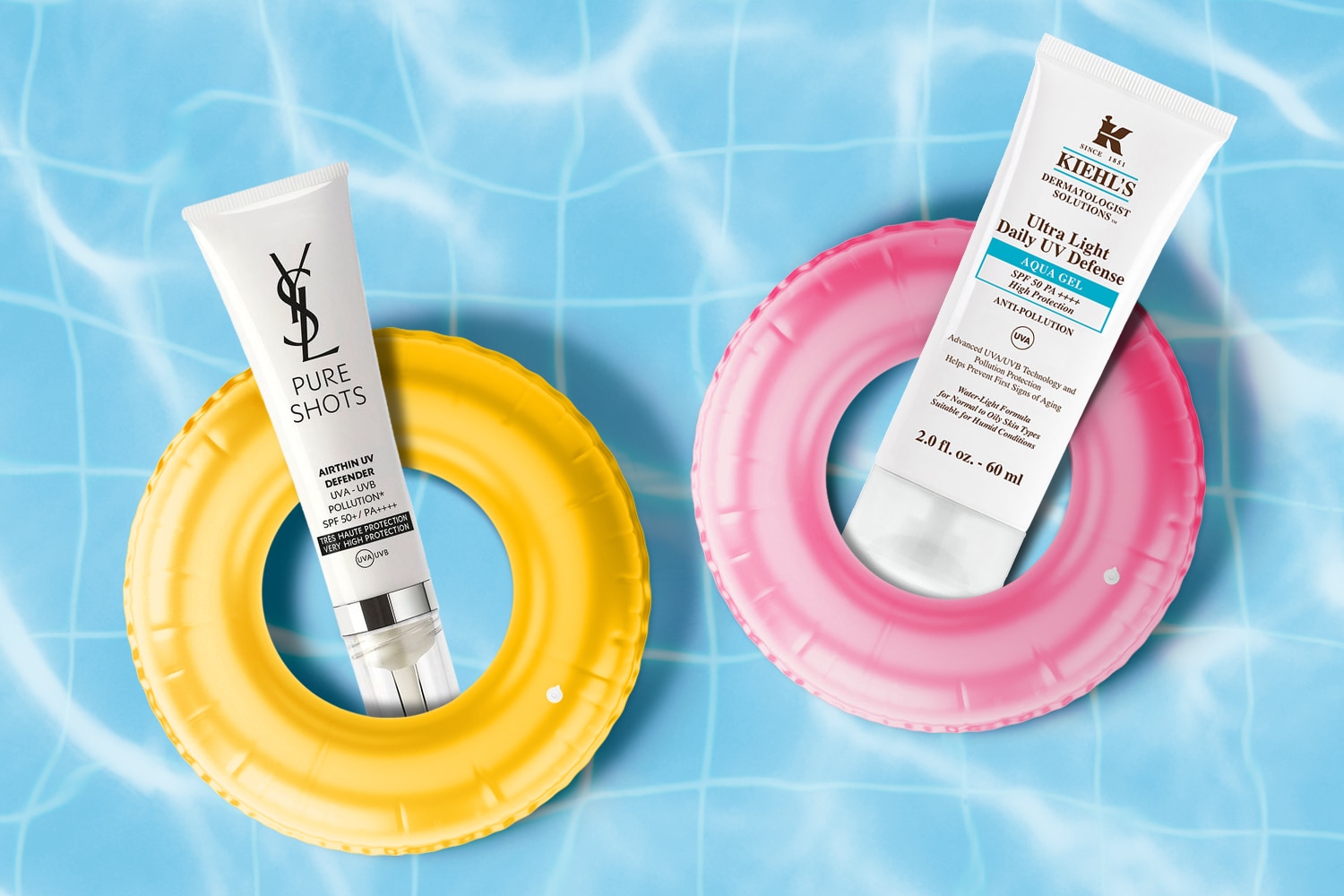 BEYOND THE SUN

Until the day air pollution is gone for good, sunscreen remains a great way to shield your skin from its damaging effects. A broad-spectrum product is your best protection as you go about your day in the city.

Ultra Light Daily UV Defense Aqua Gel SPF50/PA++++, Kiehl's
Great for all skin types including sensitive skin, this non-comedogenic aqua gel is so light that you'll barely feel it! Apply it as the final step of your daily skincare routine to defend your skin from UV exposure and pollution.

Airthin UV Defender SPF50/PA++++, YSL Beauty
A skin-loving sunscreen packed with Lemon Peel Extract and niacinamide, this featherweight lotion helps fend off the aging effects of dust, pollution, and UVA/UVB rays. Not to mention, it can also soften the look of wrinkles and pigmentation. What's not to love?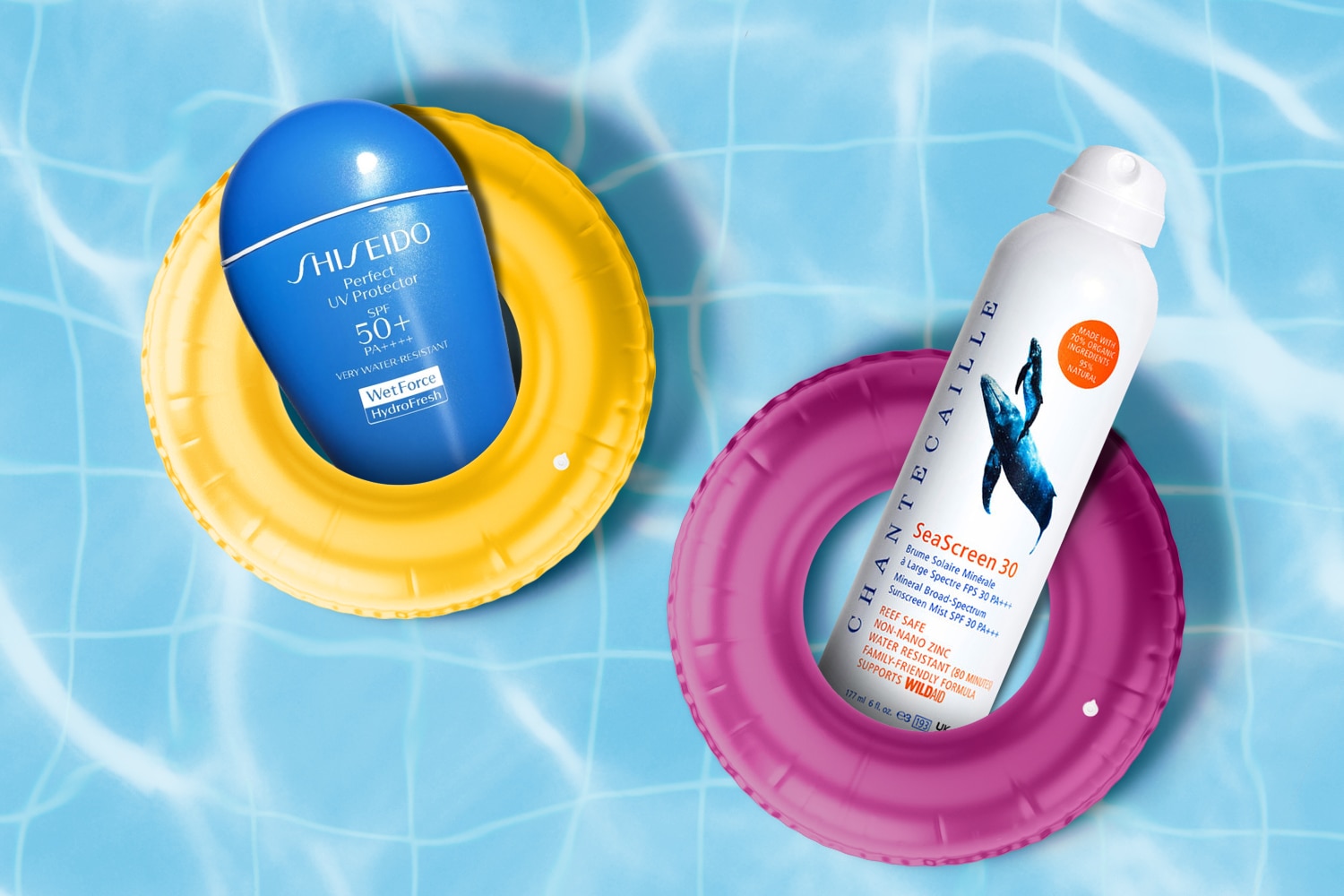 HERE COME THE BIG HITTERS…

We can all agree that a day spent outside at the beach merits using one of the big hitters in sun protection, not least to reduce our need for after-sun care…

GSC Perfect UV Protector Hydrofresh SPF50/PA+++, Shiseido
Shiseido UV Protector fuses innovative sunscreen technology with protective and stress-responsive skincare, so you can enjoy your perfect beach days. Their signature WetForce technology makes them more water resistant than most.

SeaScreen 30 Mineral Broad-Spectrum Sunscreen Mist SPF30/PA+++, Chantecaille
While we are protecting our skin, we can also protect the ocean! This non-nano zinc protection mist is friendly to reef and marine ecosystem and stays put for up to 80 minutes while swimming or sweating. Its spray design allows you to reinforce your sun armor freely and easily.


ENTER DFS CIRCLE TODAY
Discover unique experiences, new products and exclusive offers – all personalized to your lifestyle, preferences and tastes.
Access WeChat Mini Program
Follow us on WeChat, scan the QR code using the in-app camera to access the DFS CIRCLE Mini Program now. Download WeChat by clicking on the button below.
Complete your member registration now and start earning points for your purchases today.