Find the answers to all your sunlit questions for healthier sun-kissed skin

Summer is in full swing and we can't wait to be in the sun! Most people know the importance of prepping the skin for sun exposure. But not many of us are aware that, after a day in the sun, our skin needs extra care to cool off and recuperate. We are here to answer your questions on the post-sun regimen with a selection of skincare products for instant hydration and relief.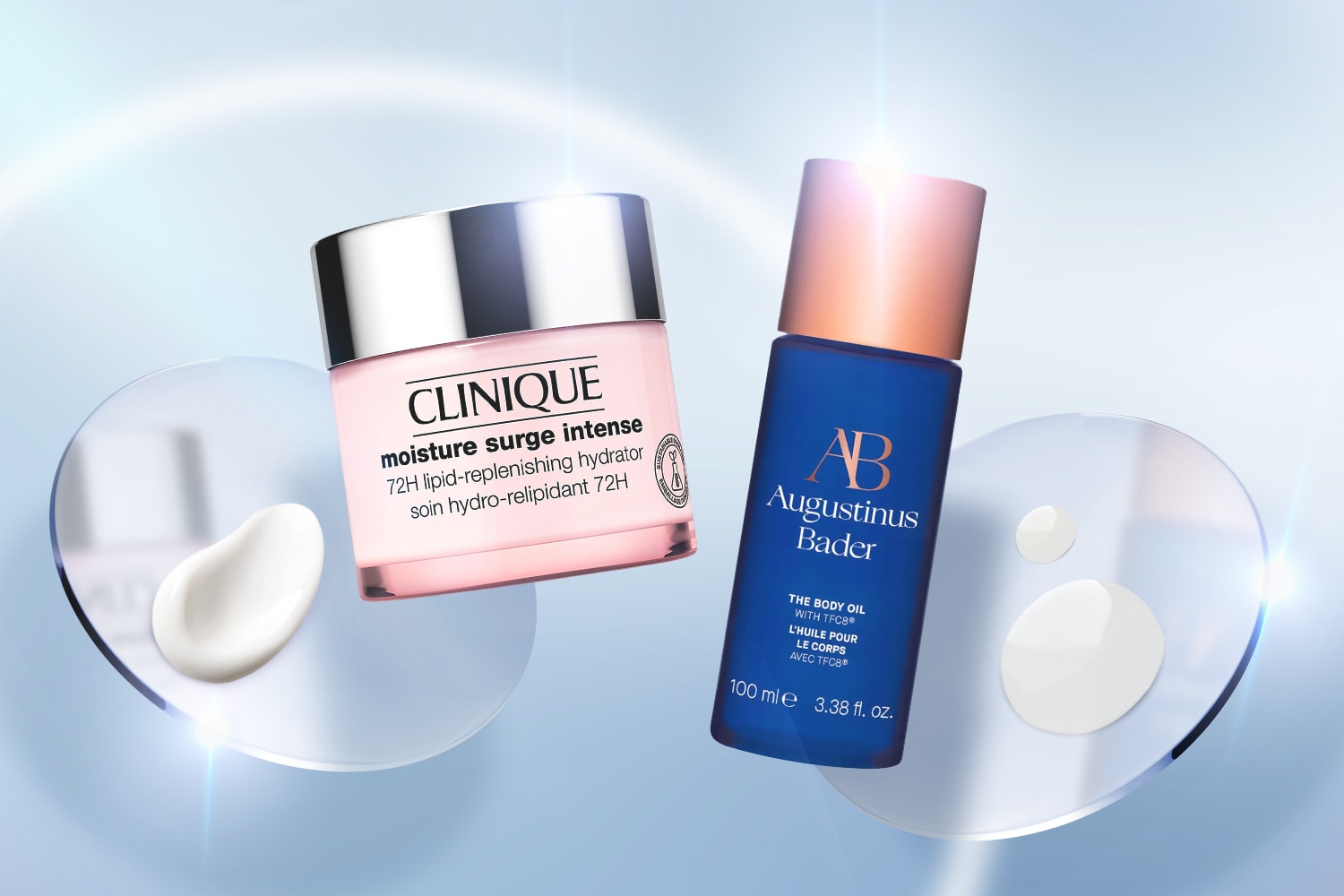 Q1: DO I NEED AFTER-SUN CARE IF I DON'T HAVE A SUNBURN?

Congratulations! You did an excellent job protecting your skin from sunburn. The quick answer to your question is YES—you'd still need after-sun pampering, with or without sunburn.

The goal of post-sun care is to rehydrate our skin and neutralize free radicals induced by sunlight. Free radicals damage skin cells through oxidative stress caused by UV exposure. Whether you have a slight sun-kissed look, full-on tan or just a mild sunburn, after-sun care is always a good idea.

Moisture Surge™ Intense 72H Lipid-Replenishing Hydrator, Clinique
Replenish the lost moisture with the upgraded rich cream-gel from Clinique. This soothing and hydrating formula, rich in barrier-strengthening lipids and mollifying aloe leaf extract, delivers a moisture boost that keeps skin dewy for 72 hours. Use it as a face cream or a 5-minute mask for a quick boost.

The Body Oil, Augustinus Bader
For moisturizing the body, The Body Oil from Augustinus Bader combines two effective antioxidants and vitamin-packed ingredients: squalene and olive fruit oil. Powered by the brand's signature ingredient TCF8®, it can instantly hydrate, nourish and restore dry skin for a smooth, supple glow from neck to toe.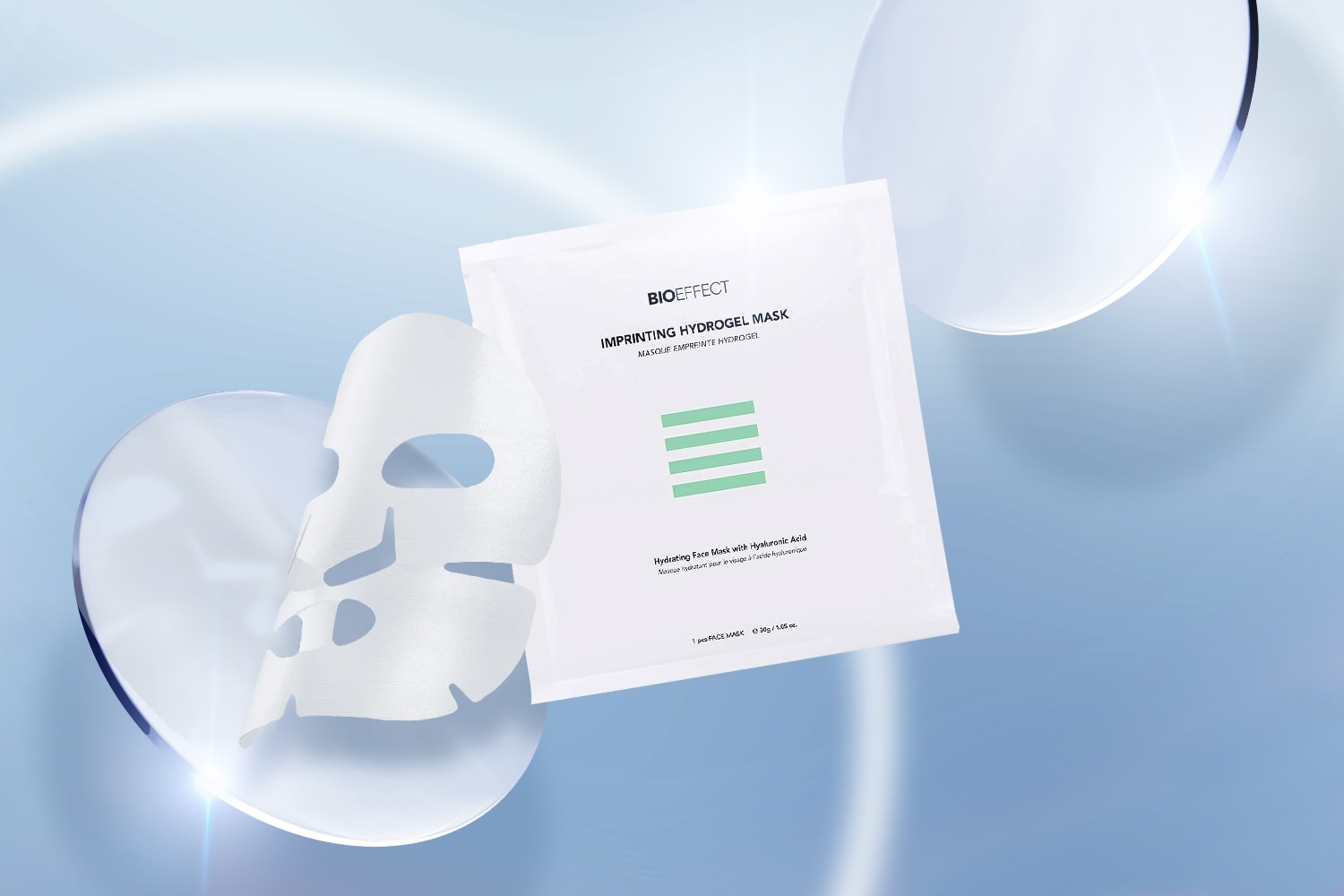 Q2: MY SKIN IS PINK AND TENDER TO THE TOUCH AFTER A DAY OUT, WHAT SHOULD I DO TO CALM IT DOWN?

The first thing to do to minimize inflammation is to take a cool shower. Rinse off the dirt and residual SPF on your skin to relieve any discomfort. It's best to keep the shower quick and short to thwart stripping more moisture and natural oils off your skin.

Appease your skin with humectants and emollients such as hyaluronic acid and aloe vera. These elements can pull water from the air and pump anti-inflammatory properties into your skin that help maintain the moisture barrier for lasting hydration.

Imprinting Hydrogel Mask, BIOEFFECT
This cooling, calming hydrogel mask made with hyaluronic acid and glycerin is your go-to treatment for sun-stressed skin. The mask is fully biodegradable and water-soluble, which will disintegrate without damaging the environment. Pop it in the fridge before use for much-needed instant relief. You can also apply the surplus serum to your décolleté and other sun-exposed areas to soothe the skin.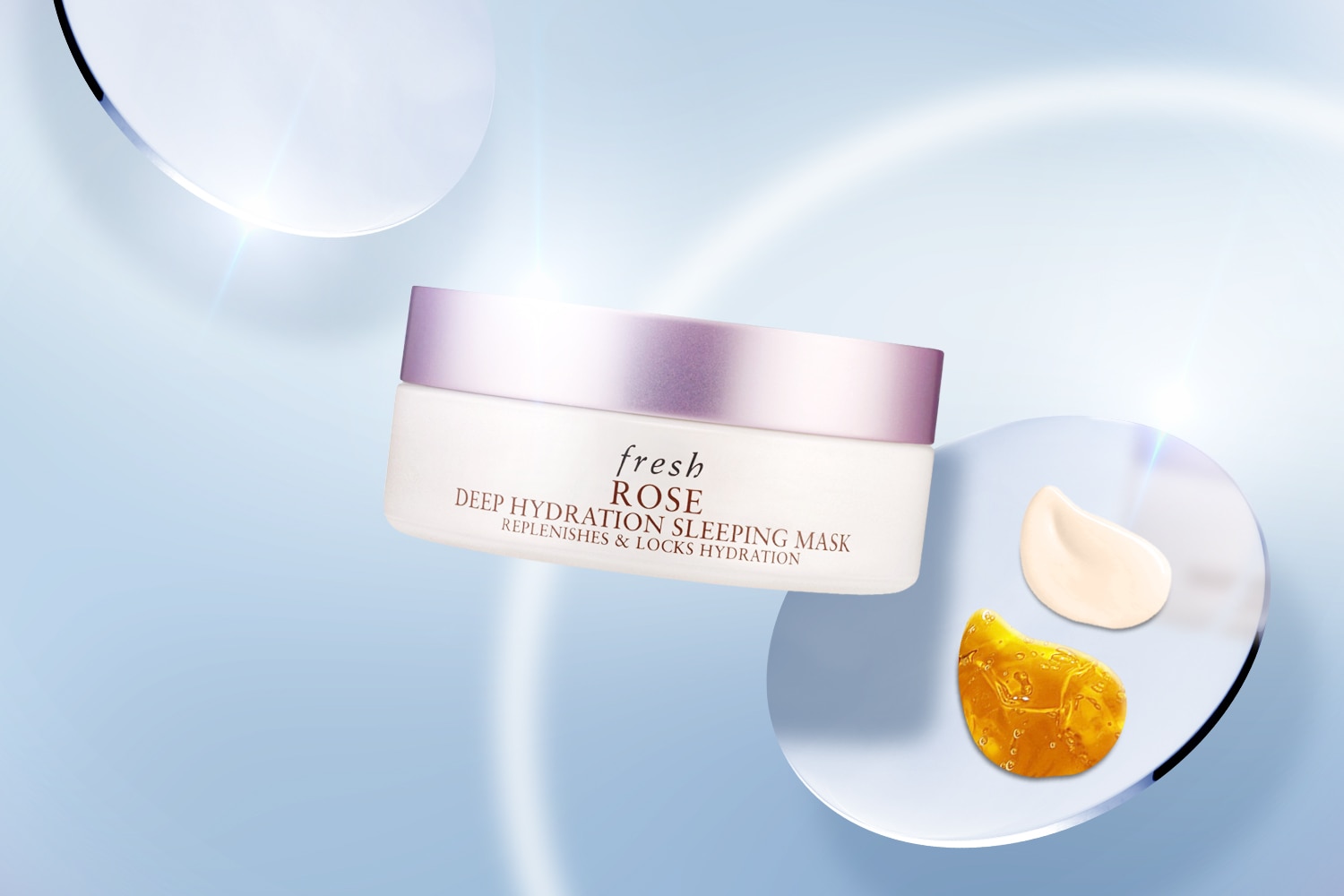 Q3: ARE THERE ANY PRODUCTS THAT I SHOULD AVOID AFTER SUN EXPOSURE?

Stay clear of products containing exfoliants, acids such as retinoic acid, AHAs, glycolic acids, salicylic acid, and pure essential oils that can irritate or dry out the skin. Plus, always opt for a lightweight texture when your skin is feeling sensitive, and avoid rich, thick consistencies that may trap in the heat on the epidermis and worsen sunburn.

Rose Sleeping Mask, Fresh
Soothe your skin and your senses with this 2-step mask from Fresh. Powered by rosewater, damask rose extract, and hyaluronic acid, the amber-colored step 1 mask acts as a cooling gel essence that instantly drenches your face with deep hydration; the step 2 water-cream mask locks in the moisture and delivers continuous hydration overnight, leaving the mild sunburn behind when you wake up the next morning.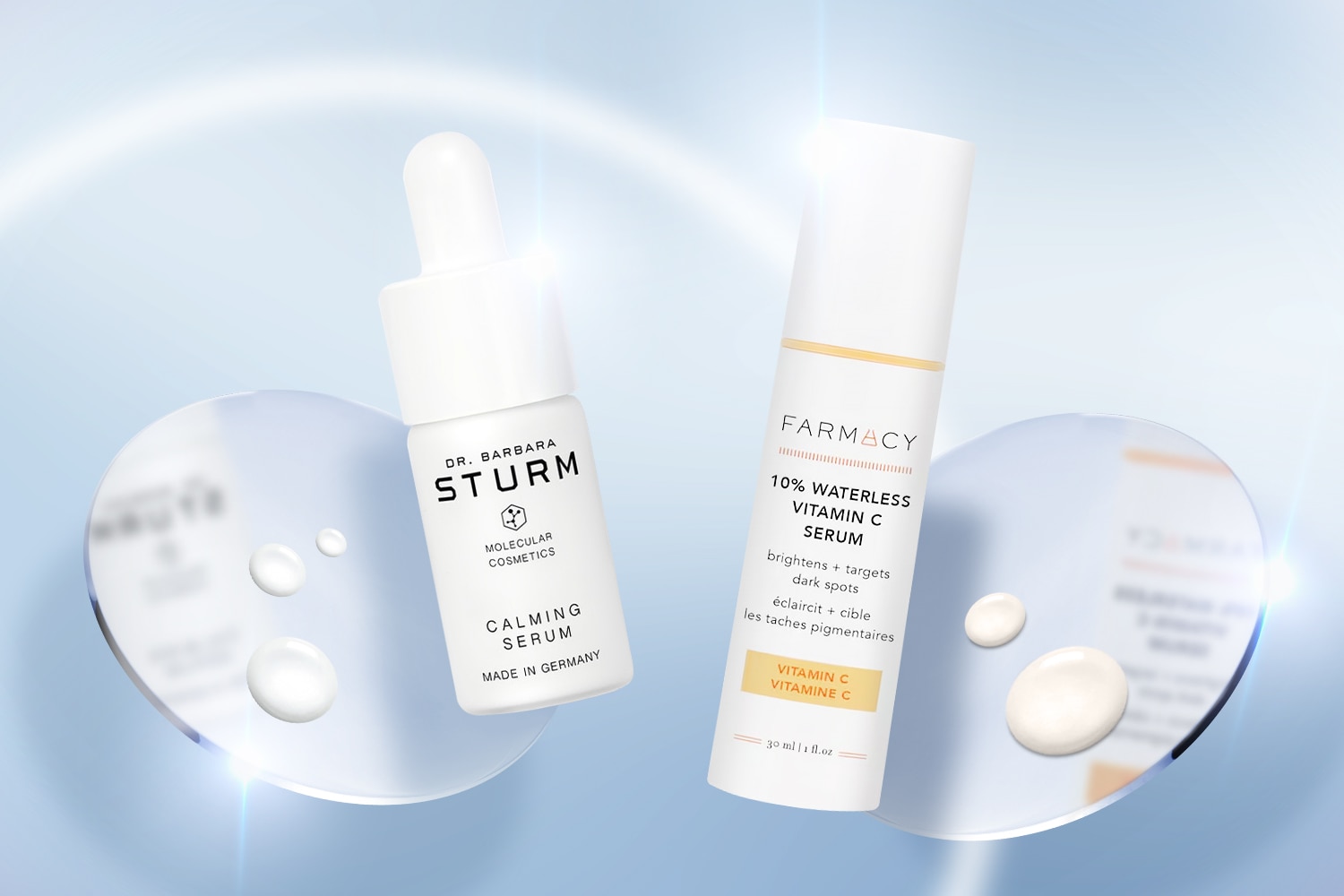 Q4: HOW CAN MY SKIN RECOVER FASTER?

Look out for ingredients like Ascorbic acid (a.k.a vitamin C), Vitamin E, CoQ10, Zinc, Tretinoin, and Resveratrol in skincare products, as they are your science-backed antioxidants that can reverse oxidative damage and help your skin recover faster.

Calming Serum, Dr. Barbara Sturm
The Calming Serum created by the German beauty guru is perfect for soothing your complexion after sun exposure, jet lag, air conditioning or pollution. Rich in purslane, echium, and sunflower extract, this fast-absorbing serum calms and rebalances irritation. Continuous use can strengthen skin's natural defenses and reduce sensitivity in the long run.

10% Waterless Vitamin C Serum, Farmacy
Vitamin C is well-known for its brightening properties, and this waterless serum brings forward a highly concentrated form of L-ascorbic acid with maximum stability and potency. It boosts skin moisture for a radiant, flawless complexion, from the first drop to the last.
Help your skin bounce back quicker and healthier after a day in the sun. DFS has everything you need to stay on top of your after-sun care.
CONNECT WITH US TODAY
Scan the QR code using the in-app camera to follow us or download WeChat by clicking the button below.
Enjoy Virtual Personal Shopping
Let us help you search and reserve products online across all DFS stores worldwide, and share the latest offers with you!
Become A DFS CIRCLE Member
Join our loyalty program centered around you and start earning points for your purchases today!