UNSTOPPABLE AUGUST, SUPRISE AFTER SUPRISE

DFS's summer spree

DFS has curated a wide range of highly sought-after products from renowned designer brands, offering discounts of up to 26 percent throughout August. Don't miss out on the best deals and secure your favorite items before summer draws to a close!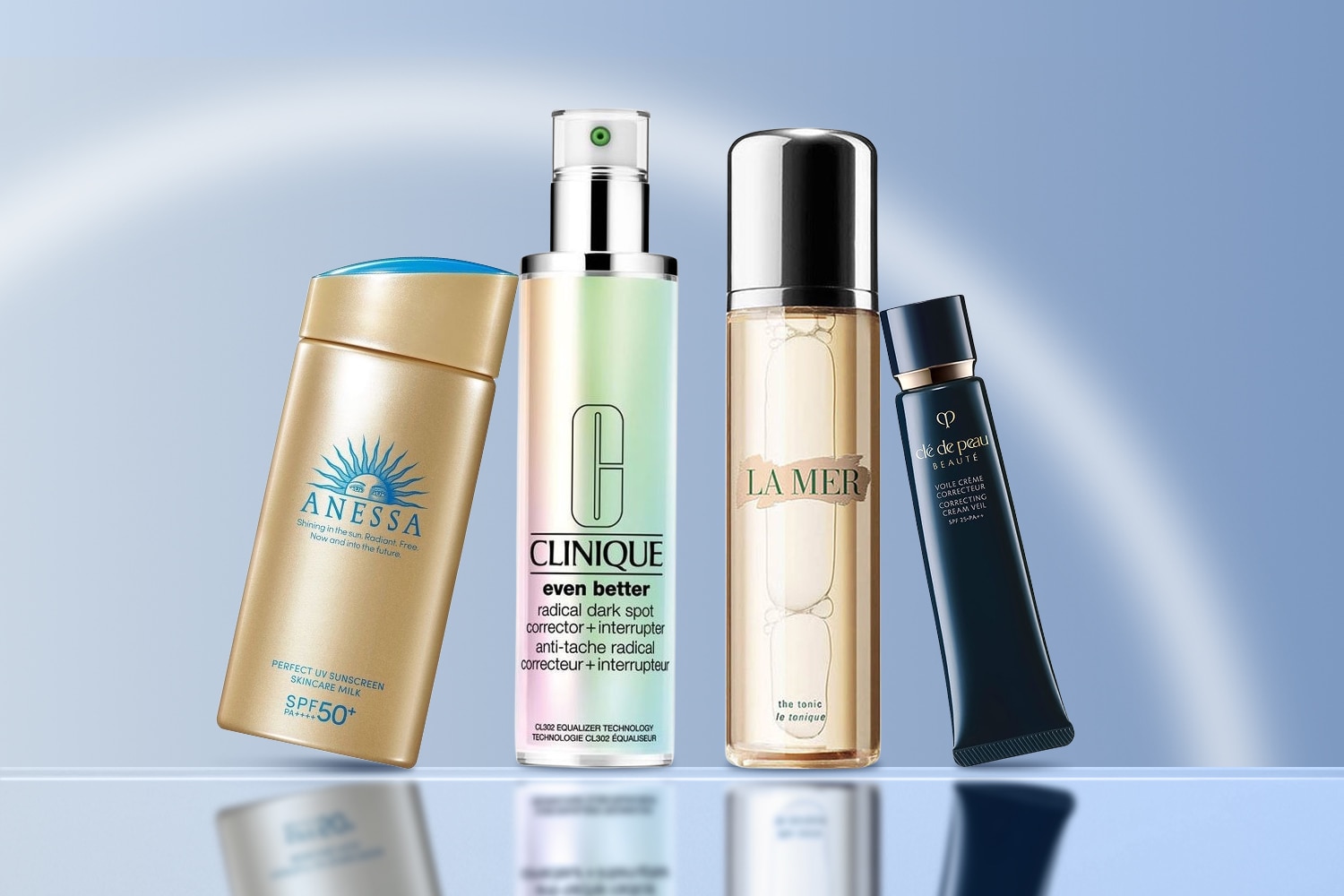 Exclusive Deals on Most Coveted Products

Shiseido's Perfect UV Sunscreen Skincare Milk A harnesses Auto Booster Technology, activated upon contact with sweat to create a stronger UV-blocking film; Clinique's Even Better™ Clinical Radical Dark Spot Corrector + Interrupter gently and dramatically brightens your skin; La Mer's The Tonic, enriched with marine-rich ingredients, revitalizes and tones the skin post-cleansing; Clé de Peau Beauté's Correcting Cream Veil, with its weightless texture, blurs imperfections, leaving your skin radiantly beautiful.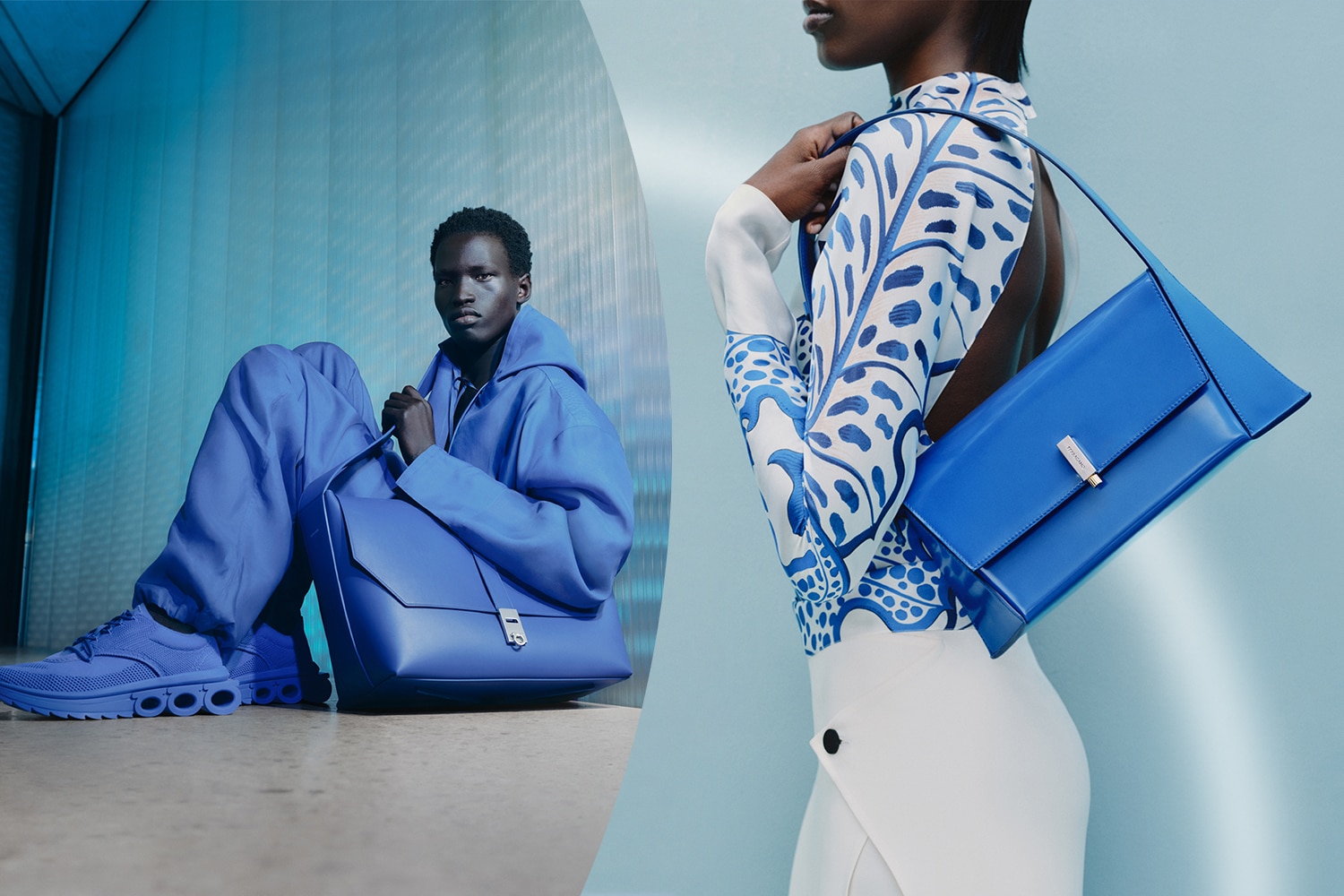 Now is the perfect moment to embrace early fall style. Salvatore Ferragamo's 2023 fall collection draws inspiration from nature, infusing it with a modern twist. Minimal silhouettes, clean cuts, and denim fabric, viewed through the lens of the American Old West, embody Hollywood glamour's unique charm. The interplay of textures and materials infuses daily wear with vibrant allure and an uninhibited attitude.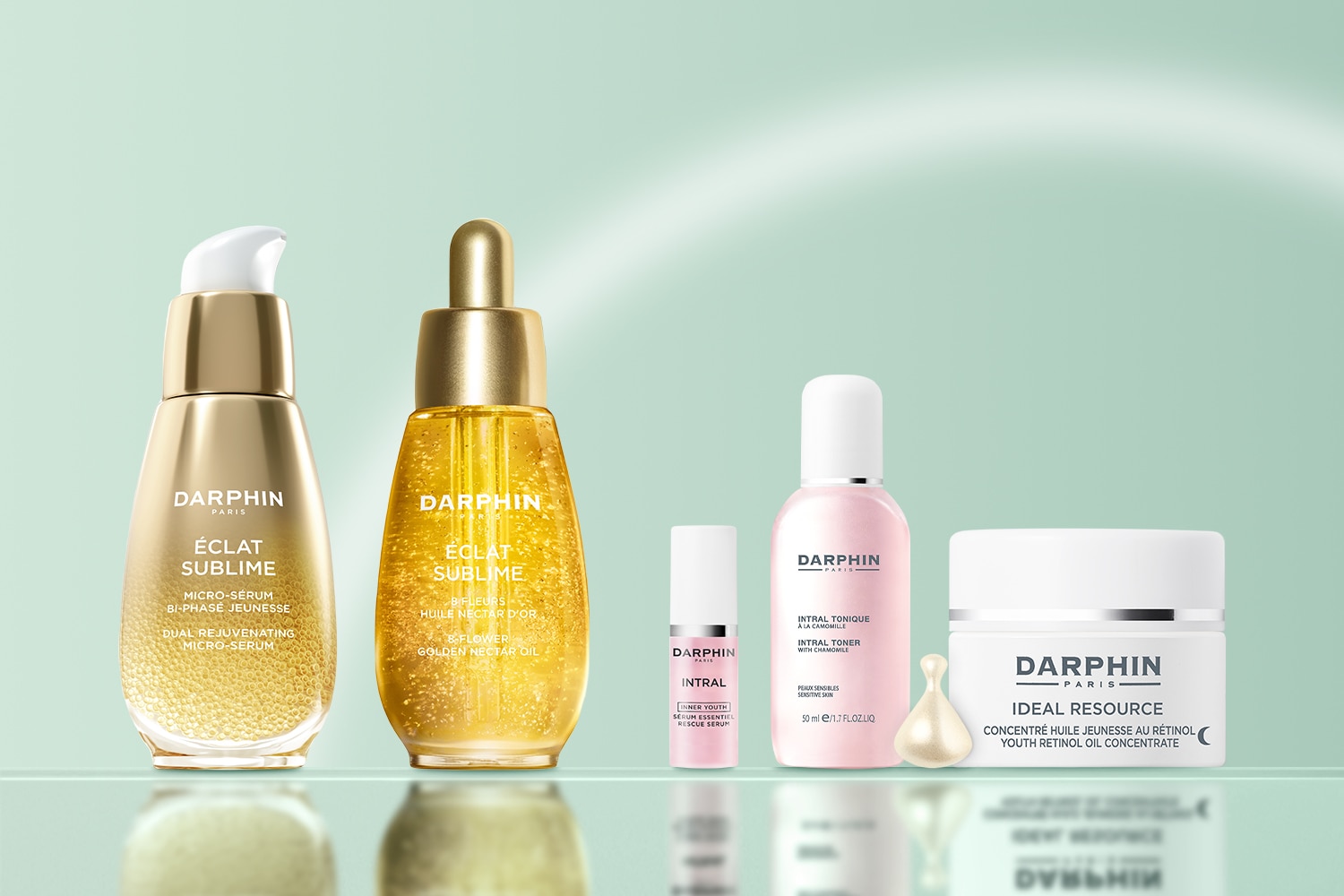 Exclusive Gifts with Purchase and Privileges

Darphin Dual Rejuvenating Micro Serum has special surprise gifts available exclusively at DFS! With any purchase exceeding HKD/MOP$800 on Darphin's products, receive a complimentary four-piece skincare set, including 5ml Intral Inner Youth Rescue Serum, 2 50ml Intral Toner, and a sample of Ideal Resource Youth Retinol Oil Concentrate.

Darphin's first oil hybrid serum, powered by the advanced Renewing Pepti-Botanical complex, combines serum efficacy and oil comfort. The Dual Rejuvenating Micro Serum boosts collagen for youthful-looking skin. Its water-based formula and oil-in-capsules brighten and tighten, delivering a refreshing luxurious experience. Éclat Sublime 8-Flower Golden Nectar Oil, formulated with 24k gold flakes, bestows youthful radiance on your skin.

Date:
July 26 to August 25, 2023

Locations:
T Galleria by DFS, Hong Kong, Canton Road
T Galleria Beauty, Hong Kong, Moko
T Galleria by DFS at Shoppes at Four Seasons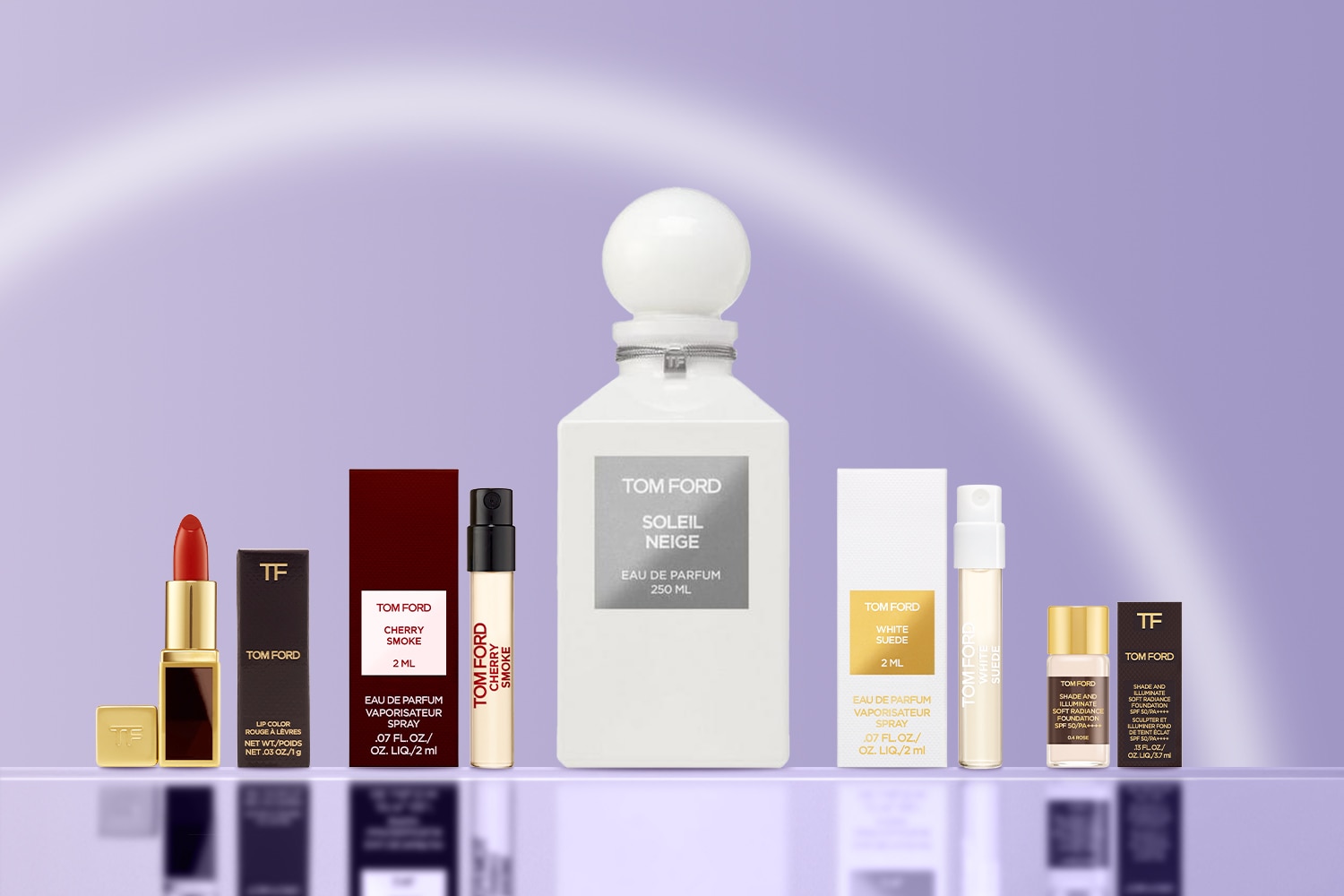 New Release from Tom Ford Fragrance with Exclusive Privileges at DFS: receive a complimentary 5-piece gift set with any purchase exceeding HKD/MOP$2,400 on Tom Ford's products.

Tom Ford's new fragrance Soleil de Feu draws inspiration from the majestic sunset on Greek islands. The amber woody scent captures the sun descending in a burnished blaze over the sea, creating a holiday horizon; Soleil Blanc transports you to Saint Tropez, where endless summer days blend seamlessly. The fragrance captures warm, sun-drenched sea breezes and the sweetness of coconut; Soleil Neige embodies the serene shimmer of sun on snow, evoking an alpine getaway.

Date:
July 26 to August 25, 2023

Locations:
T Galleria Beauty, Hong Kong, Causeway Bay
T Galleria by DFS, Hong Kong, Canton Road
T Galleria Beauty, Hong Kong, Moko
T Galleria Beauty, Galaxy Macau
T Galleria Beauty, MGM Macau
T Galleria, City of Dreams
T Galleria by DFS at Shoppes at Four Seasons
T Galleria Beauty, MGM Cotai
T Galleria Beauty, Wynn Palace
T Galleria By DFS, Macau, The Londoner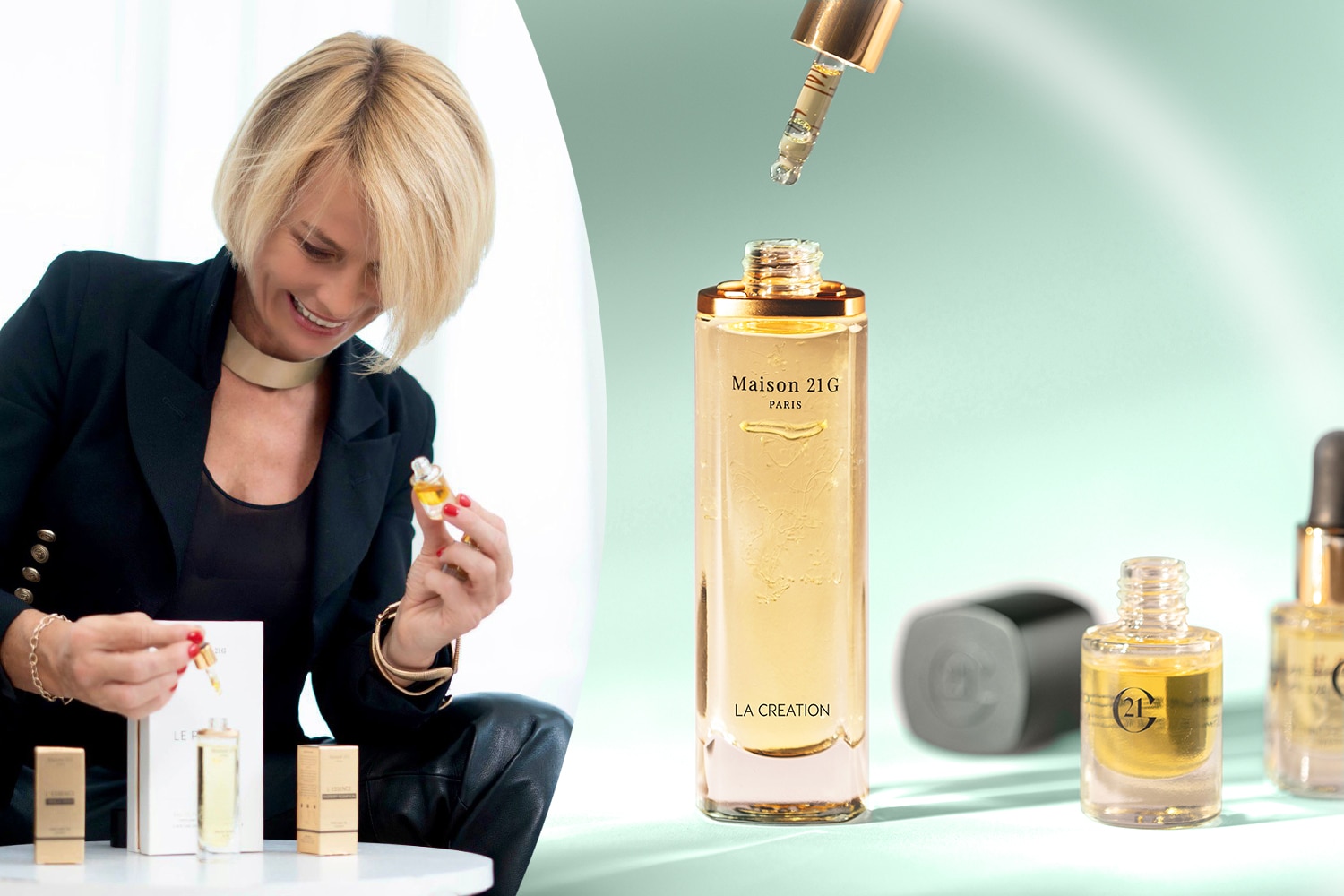 Maison 21G creates a world of haute couture perfumery built on creativity, personalization, and sustainability. Explore scents from the beginning and discover a perfume that encapsulates the essence of your soul. Visit T Galleria Beauty at Galaxy Macau to purchase the perfume, create a gift box, or attend a perfume-making workshop to create your own scent.

Date:
July 1 to August 31, 2023

Location:
T Galleria Beauty, Galaxy Macau

Guerlain's Annual Beauty Feast is about to unveil. All DFS CIRCLE Ambassador tier members are invited to indulge in an extravagant spa treatment and receive an exclusive gift set*, experiencing benefits and privileges tailored exclusively for you. The Abeille Royale facial treatment pampers your skin with Guerlain's finest skincare products, reviving and revitalizing your complexion. A facial massage further releases tension and fatigue, offering a sensual experience for your senses.

*Treatments are exclusively reserved for DFS CIRCLE Ambassador tier members.

Date:
From August 1 to 31, 2023

Locations:
T Galleria by DFS at Shoppes at Four Seasons
T Galleria by DFS, Hong Kong, Canton Road
CONNECT WITH US TODAY
Scan the QR code using the in-app camera to follow us or download WeChat by clicking the button below.
Enjoy Virtual Personal Shopping
Let us help you search and reserve products online across all DFS stores worldwide, and share the latest offers with you!
Become A DFS CIRCLE Member
Join our loyalty program centered around you and start earning points for your purchases today!