DFS WELCOMES AUTUMN WITH A BOUNTY OF SURPRISES

Celebrate autumn with your favorite products. DFS kicks off the season with substantial discounts of up to 40%, and exclusive member privileges.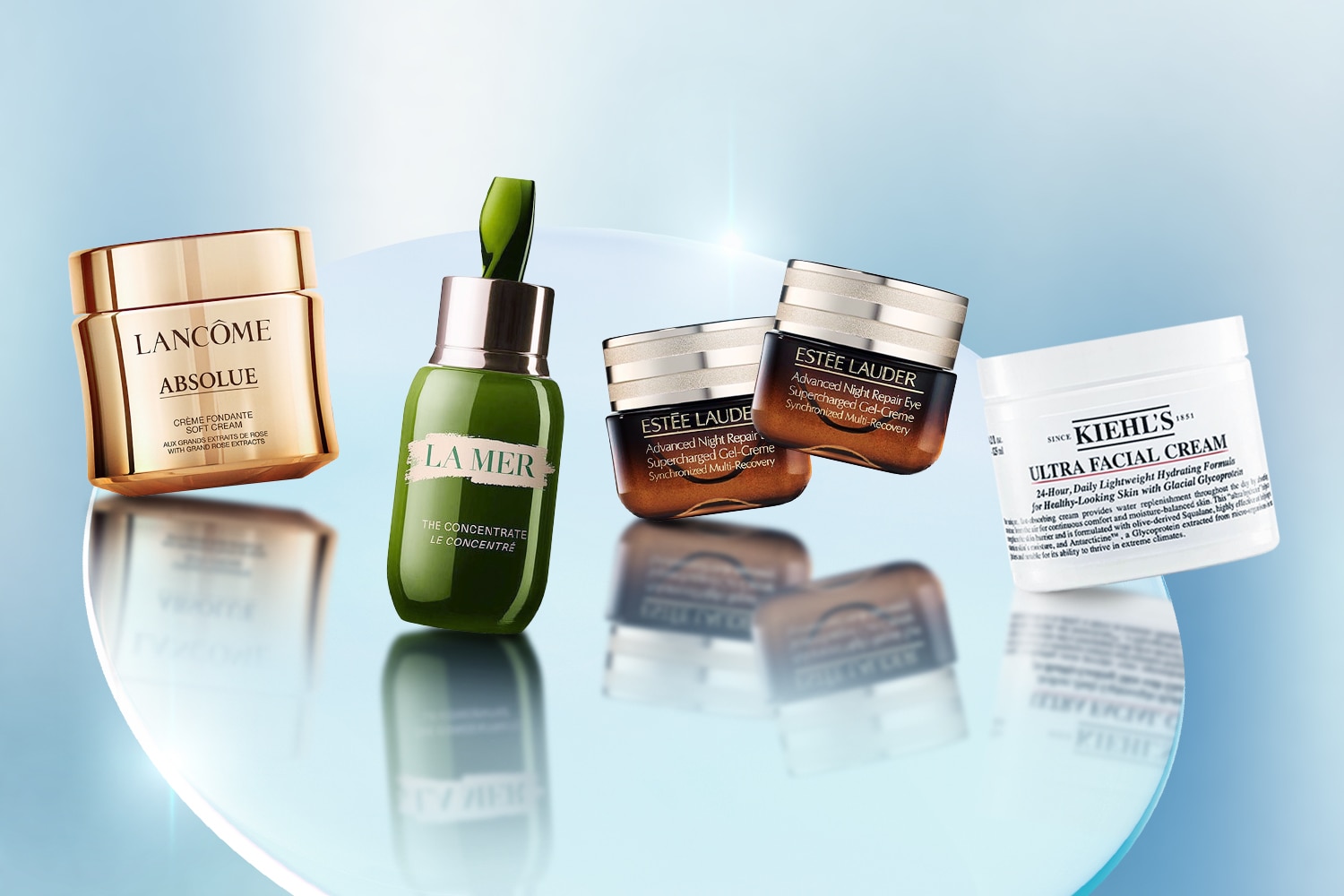 COVETED BEAUTY GEMS AT UNBEATABLE PRICES

Indulge in our autumn beauty selection and enjoy discount of up to 40% at DFS Hong Kong and Macau. Advanced Night Repair Eye Supercharged Gel-Creme Duo from Estée Lauder rejuvenates and nourishes the eye area with its lightweight, fast-absorbing texture; Lancôme's Absolue Soft Cream targets all visible signs of aging, helping your skin look its best; The Concentrate from La Mer offers barrier-building benefits, a serum that flawless skin can't live without; For cold seasons, Kiehl's Ultra Facial Cream is your best companion, delivering long lasting nourishment.



EXCITING NEW OFFERS FOR THE GRAND OPENING

Born in Tokyo,The Ginza is the ultimate destination for beauty buffs seeking bespoke skincare. Now you can get the same experience in Macau as if you are in Japan! Come visit the new beauty hotspot at T Galleria by DFS at Shoppes at Four Seasons, located on the first floor, The Ginza offers you the transcendent VIP experience, including skin consultation, luxurious treatments, and beauty products tailor-made for you. The Ginza Hybrid Gel Oil spreads with a fresh feeling and makes the skin smooth like silk. Bring them home as a duo set to double the protection; The Ginza Essence Empowering set comes with one Day Serum (45ml) and one Night Serum (45ml), safeguarding your skin 24/7; DFS exclusive, The Ginza Best Collection caters to your travel beauty needs with 120 pieces of Superior Cotton, Moisturizing Lotion (200ml), Hybrid Gel Oil (100ml) and Moisturizing Emulsion (150ml), ensuring your skin is in good hands wherever you go.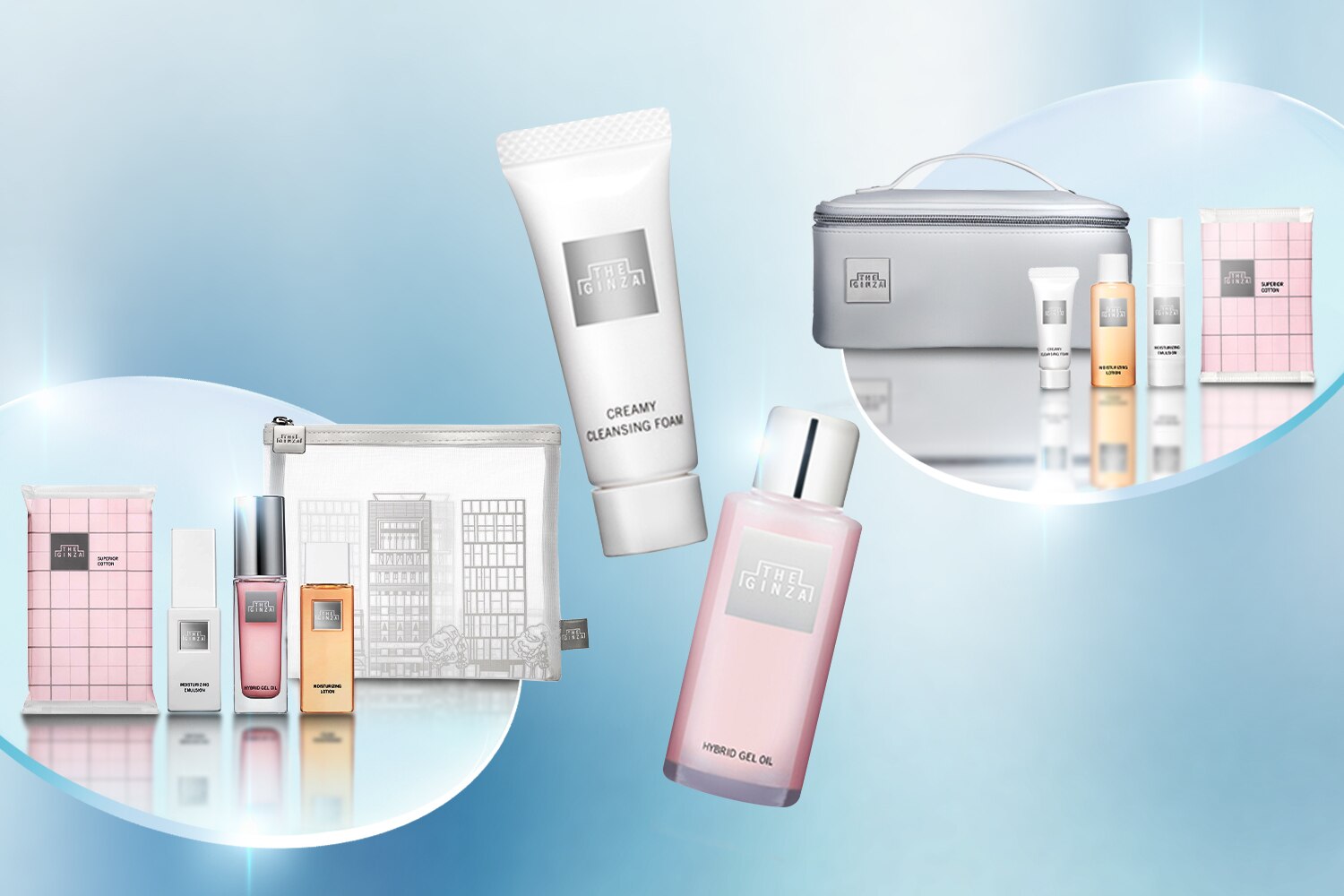 To celebrate the new opening, we've prepared three exclusive gifts with purchase for our dear customers: purchases over MOP2,300 on 2 or more items from The Ginza, and bring home the complimentary DFS exclusive gift set*,which includes one Creamy Cleansing Foam (7g), Mini Moisturizing Lotion (18ml), Mini Moisturizing Emulsion (9g), 12 pieces of Superior Cotton and one Ginza vanity pouch in white; for purchases over MOP4,000, receive a complimentary luxurious pamper set*,which includes 12 pieces of Superior Cotton, one Moisturizing Emulsion (40g), Hybrid Gel Oil (35ml), Moisturizing Lotion (50ml) and a vanity pouch; purchase any item from The Ginza collection will also earn you a travel 2-piece set*, including one Creamy Cleansing Foam (7g) and Hybrid Gel Oil (10ml).

* Offers available from now with limited quantities only, while stocks last. Product images are for reference only. See store for details.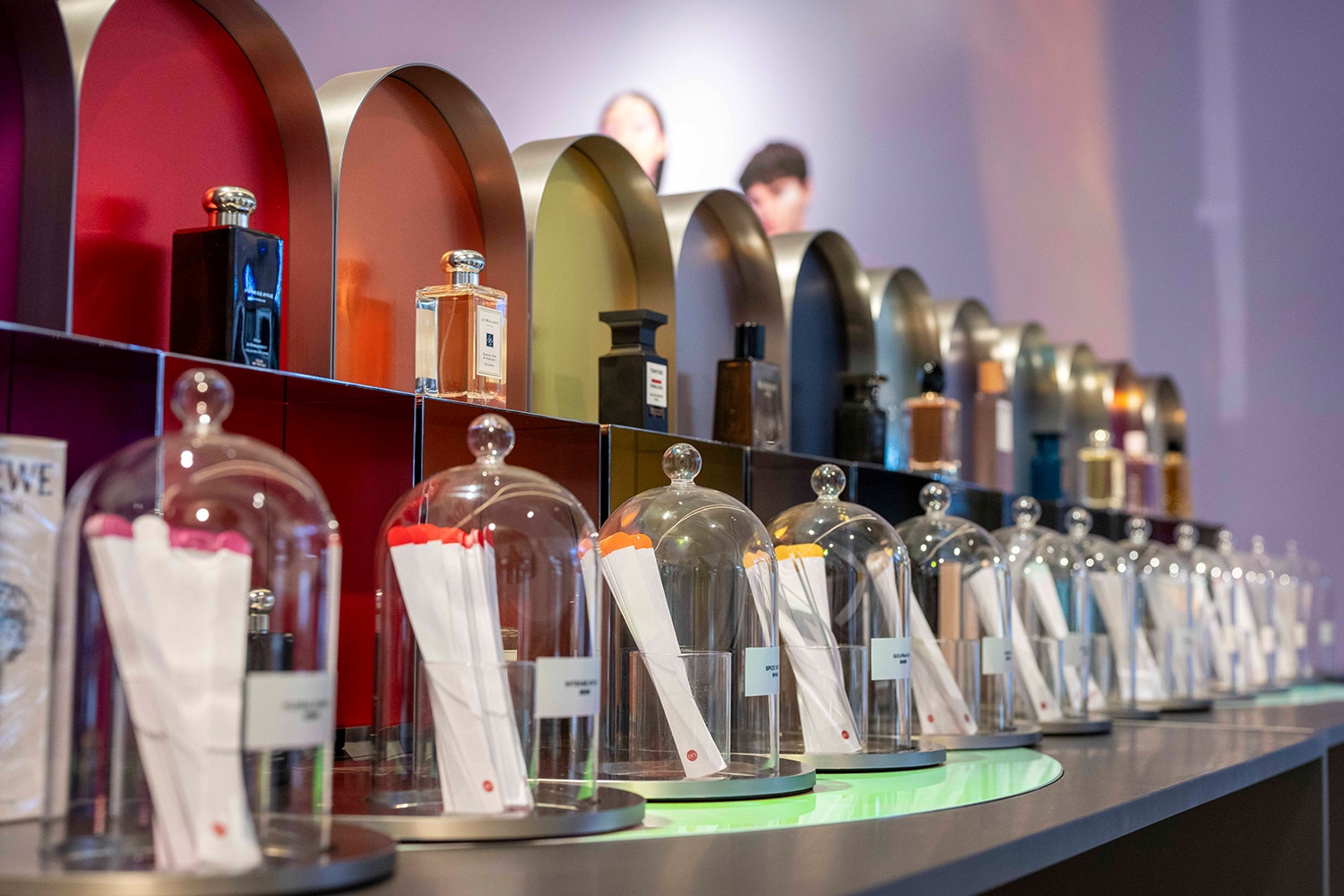 A UNIQUE FRAGRANCE JUST FOR YOU

Want to find out what your fragrance personality is? DFS's amusing AI fragrance consultation is here for you! Take the quiz online or visit our Aura Perfumery Space in person and receive a one-of-a-kind AI generated fragrance art that synthesizes the beautiful colors of your identity with your signature scent.

To top it off, the LE LABO City Exclusive Collection is back! Explore the new fragrance: a tribute to Shanghai, the latest perfume MYRRHE 55. Available from Sep 1 to Sep 30 2023, only at T Galleria by DFS at Shoppes at Four Seasons.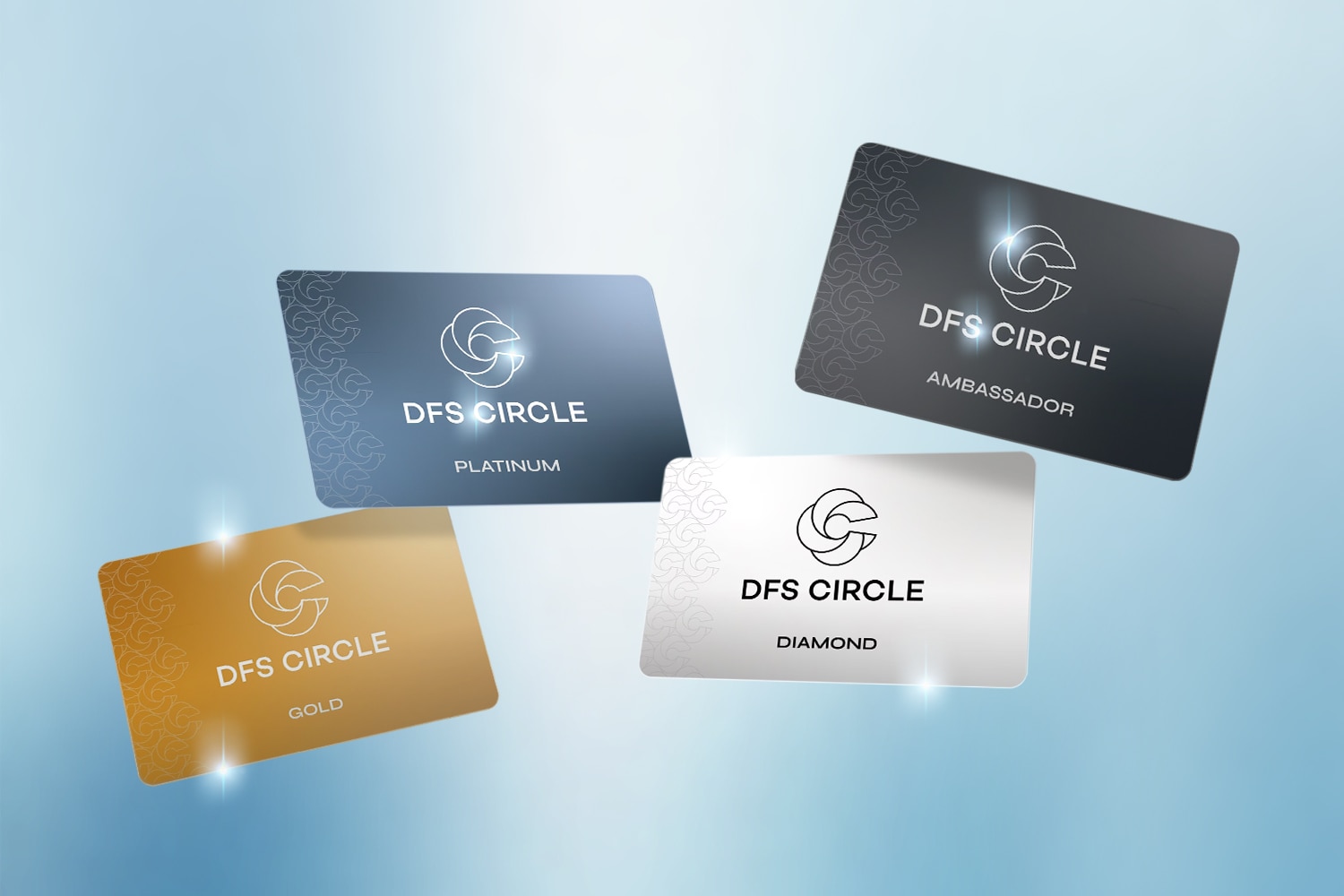 MEMBERSHIP PRIVILEGES, UNIONPAY DISCOUNTS

All DFS CIRCLE members with Gold membership tier or above can enjoy exclusive access to over 1,400 airport lounges around the world for a better travel experience. The lounge pass is available on our DFS CIRCLE application and is valid for 365 days. Once activated, the pass will be effective for the next 24 hours.

*Privilege exclusively reserved for certain DFS CIRCLE members. The lounge pass is distributed to the e-wallet on the DFS CIRCLE application. Qualified members will receive the notification. Please download DFS CIRCLE application or visit DFS.com for details on membership rights. Terms & Conditions apply.

China CITIC Bank Unionpay cardholders with valid e-coupons from the U Rewards platform, can enjoy an immediate HKD320 reduction upon a single purchase over HKD4,000 or MOP400 reduction over MOP5,000 simply by paying with their Unionpay credit card (credit card number that starts with 62). *
*Terms & Conditions apply. Offers are of limited quantities and available only on participating brands, while stocks last. See store for details.

Date: From now on to September 30 2023

Locations:
T Galleria Beauty, Hong Kong, Causeway Bay
T Galleria by DFS, Hong Kong, Canton Road
T Galleria by DFS, Hong Kong, Tsim Sha Tsui East
T Galleria Beauty, Hong Kong, Moko
T Galleria by DFS at Shoppes at Four Seasons
T Galleria, City of Dreams
T Galleria, Studio City
T Galleria Beauty, Galaxy Macau
T Galleria Beauty, MGM Macau
T Galleria Beauty, MGM Cotai
T Galleria Beauty, Wynn Palace
Reap the best deals in town this autumn, shop all your favorites in fantastic discounts!
CONNECT WITH US TODAY
Scan the QR code using the in-app camera to follow us or download WeChat by clicking the button below.
Enjoy Virtual Personal Shopping
Let us help you search and reserve products online across all DFS stores worldwide, and share the latest offers with you!
Become A DFS CIRCLE Member
Join our loyalty program centered around you and start earning points for your purchases today!