Shop at our Hong Kong online shop today and pick up your products anytime

How to find products
Shopping at DFS Hong Kong online shop is easy. Browse our selection of luxury brands & products from the drop-down menu at the top of the page. Know what you're looking for? Simply use the search box at the top right corner.
How to order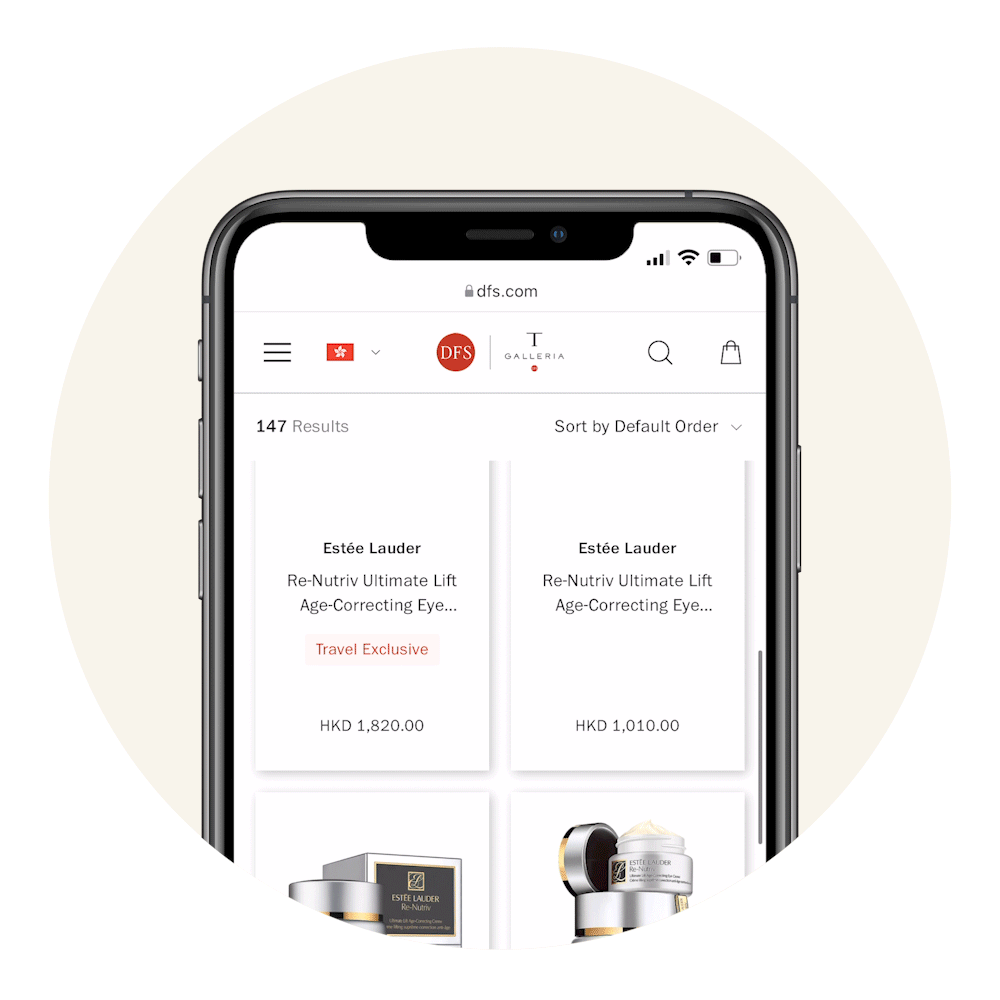 When you find an item you wish to purchase, simply select your size and quantity, then click "Add to Shopping Bag". You can continue shopping and add more items to your bag, or proceed to checkout.
How to Click & Collect​
Our checkout process is quick and straightforward. ​Fill in all your personal information, then choose your preferred in-store pick-up date & time.*​

*Subject to store availability
How to pay
At checkout, select from our three secure payment options – WeChat Pay, Alipay and Credit Card (Visa/Mastercard/Union Pay); you will be paying a 100% deposit.
Order confirmation
SMS and Email will be sent once the order has arrived in store. Please wait for this confirmation notice before coming to collect your order.

You can cancel your order online if the order status is "Preparing".

If your order is "Ready to Collect" and you wish to cancel your order, please contact our DFS Global Service Assistant.
How to collect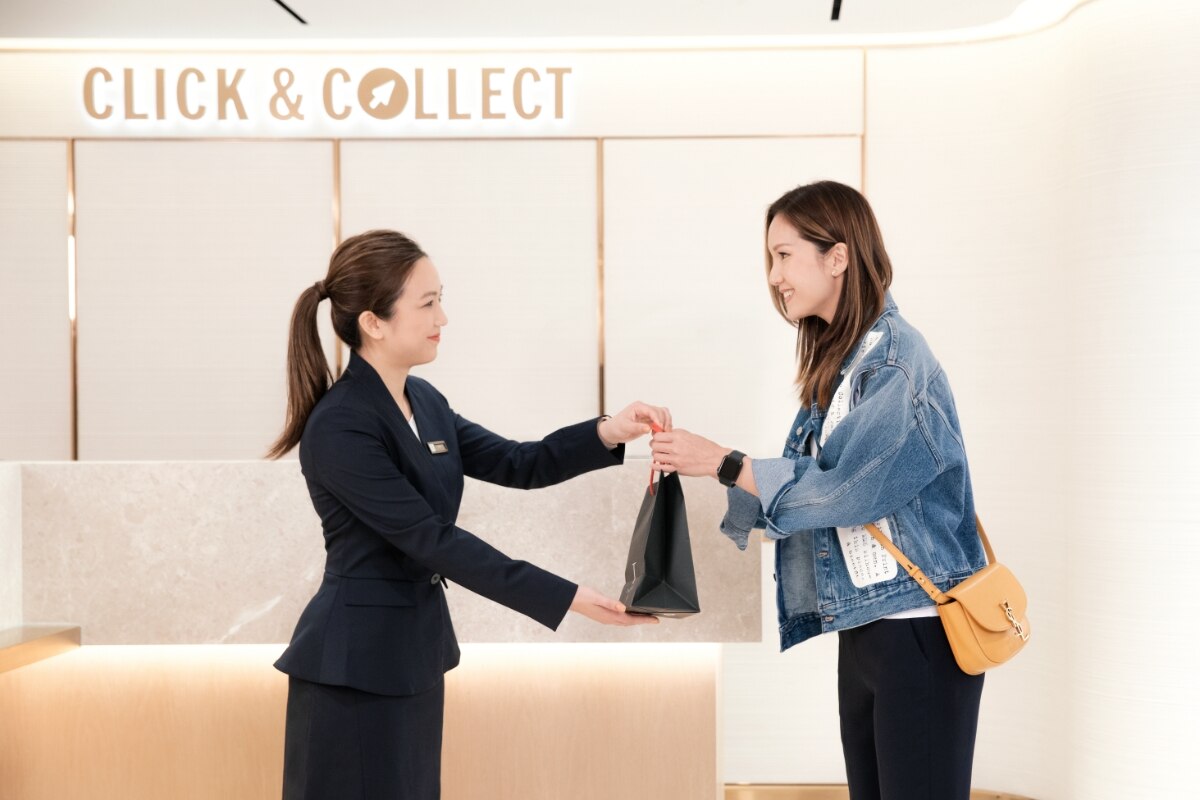 Bring your "Ready to Collect" email or SMS – this can be printed or displayed on your phone. A QR code to retrieve order and payment details must also be presented.
Terms & conditions apply. See DFS.com for more details.