Top five street style trends that are blossoming this spring
Wondering what will be in vogue in 2023? The answers are currently parading around the streets of New York, where fashionistas, off-duty models, and KOLs are dressed to the nines for New York Fashion Week. Here we have handpicked the top five street styles for this season. Let's go!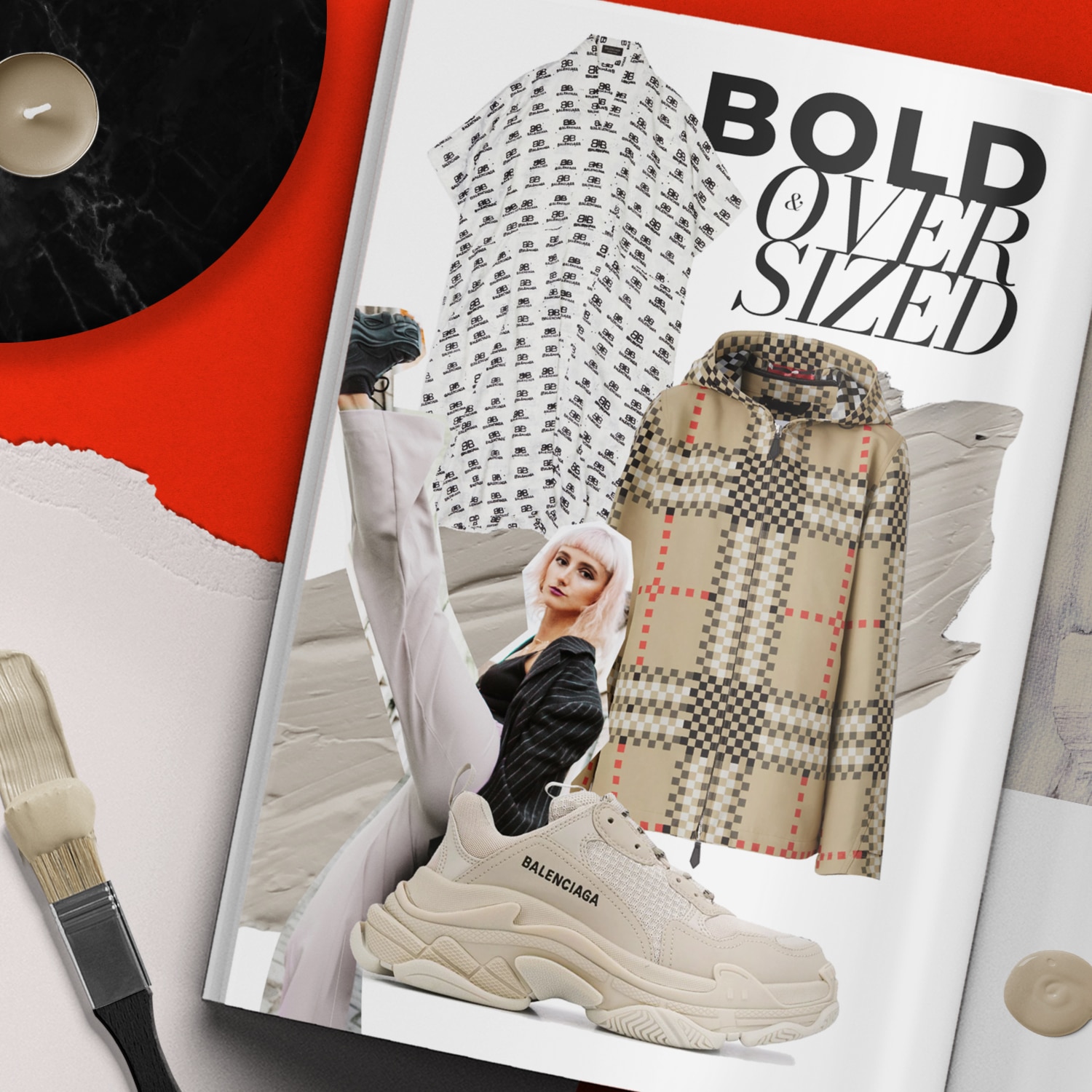 GO BOLD & OVERSIZED

Nothing stands out from the crowd more than bold textures and contrasting colors. Playing with eye-catching shades and patterns is definitely a great way to stay on trend this year — and oversize cuts will only increase their impact. Check out Balenciaga's Hand-Drawn BB Icon Oversized Dress in white and black silk jacquard. Its bold silhouette and luxe material created using minimalist construction techniques give street style a high-fashion edge.

Then there is Burberry, doing what it does best: playing with their check pattern by employing a bold twist. Cue the Pixeled Check Hoodie Nylon Jacket, a lightweight jacket in an Italian-woven nylon blend with a pixelated take on its classic check print — modern yet unmistakably Burberry. Finish off the audacious look with Balenciaga's chunky Bale Triple S Sneakers, where the logo is printed all over the shoe. It's not just about being bold — they are as comfortable as they are fashionable.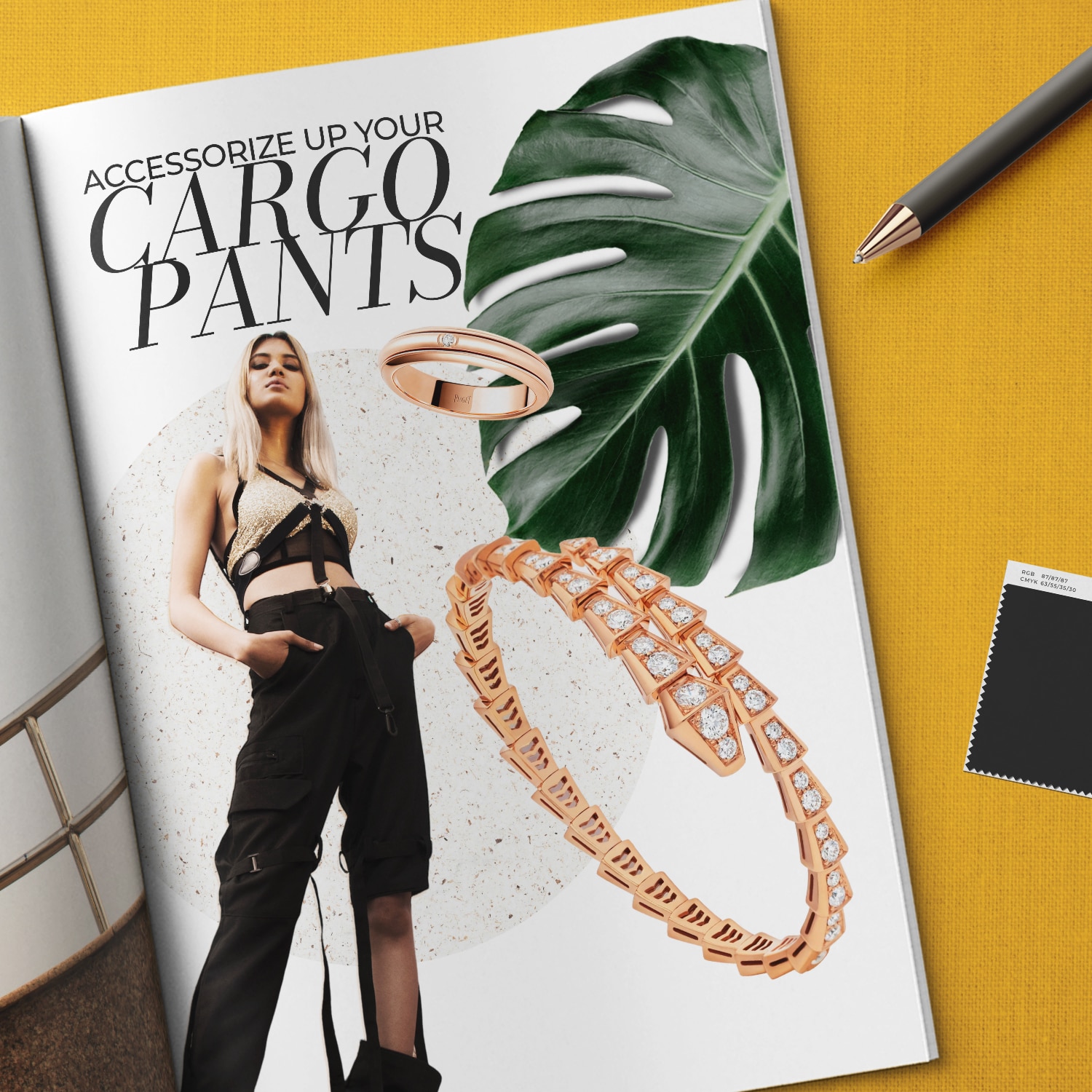 ACCESSORIZE UP YOUR CARGO PANTS!

Oversized cargo pants with tons of pockets are one of the biggest trends you'll see this spring. There are a wide variety of different styles, ranging from the ultra-baggy to the super structured. The greatest challenge is how to style them – but we've got solutions for you right here. Elevate these pants from casual to chic by accessorizing with delicate fine jewelry. Opt for refined pieces like the Serpenti Viper Pink Gold Bracelet from Bulgari, or the Possession Ring in rose gold from Piaget. Their subtle sparkle will give this utilitarian style a polished edge.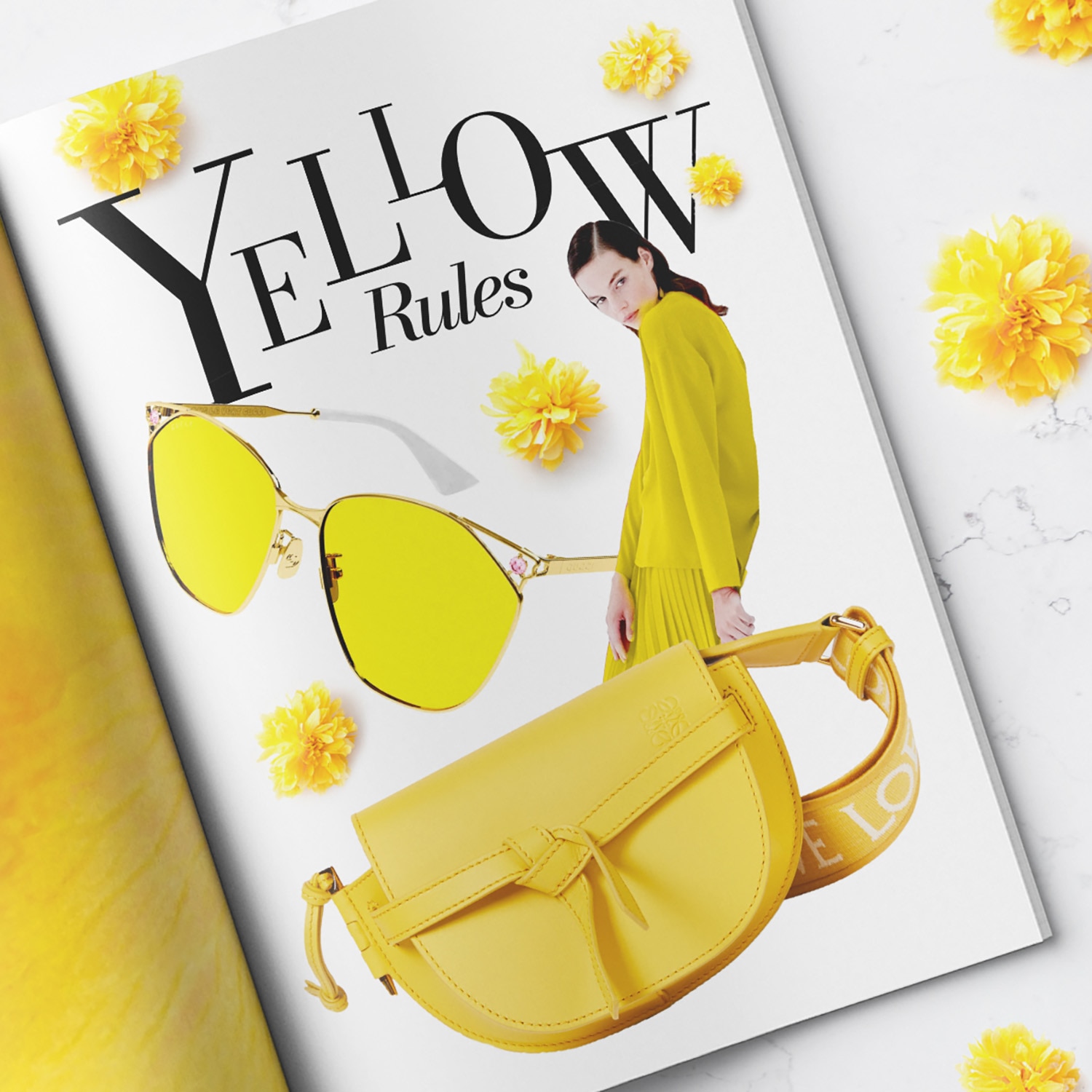 YELLOW RULES

Lilac has been everywhere over the past year, but just like nature in springtime, the most fashionable colors are never dominated by just one hue. This year, yellow is proving to be another strong contender, starting with the sunny weather that bathed all of New York Fashion Week. While it can be a little tricky to go bold with this color, one great way is to start with accessories. The dark golden miniature iteration of Loewe's Gate Bag is a great everyday companion. Made from smooth calf leather with an elegant knot at the front, this mini bag is both graceful and chic, brightening the mood with its eye-catching color. For a more daring take, Gucci's Cat's-eye Sunglasses might just be what you need: the amber lenses with their shiny gold frames and pink crystals at the temple add both style and a beam of sunshine.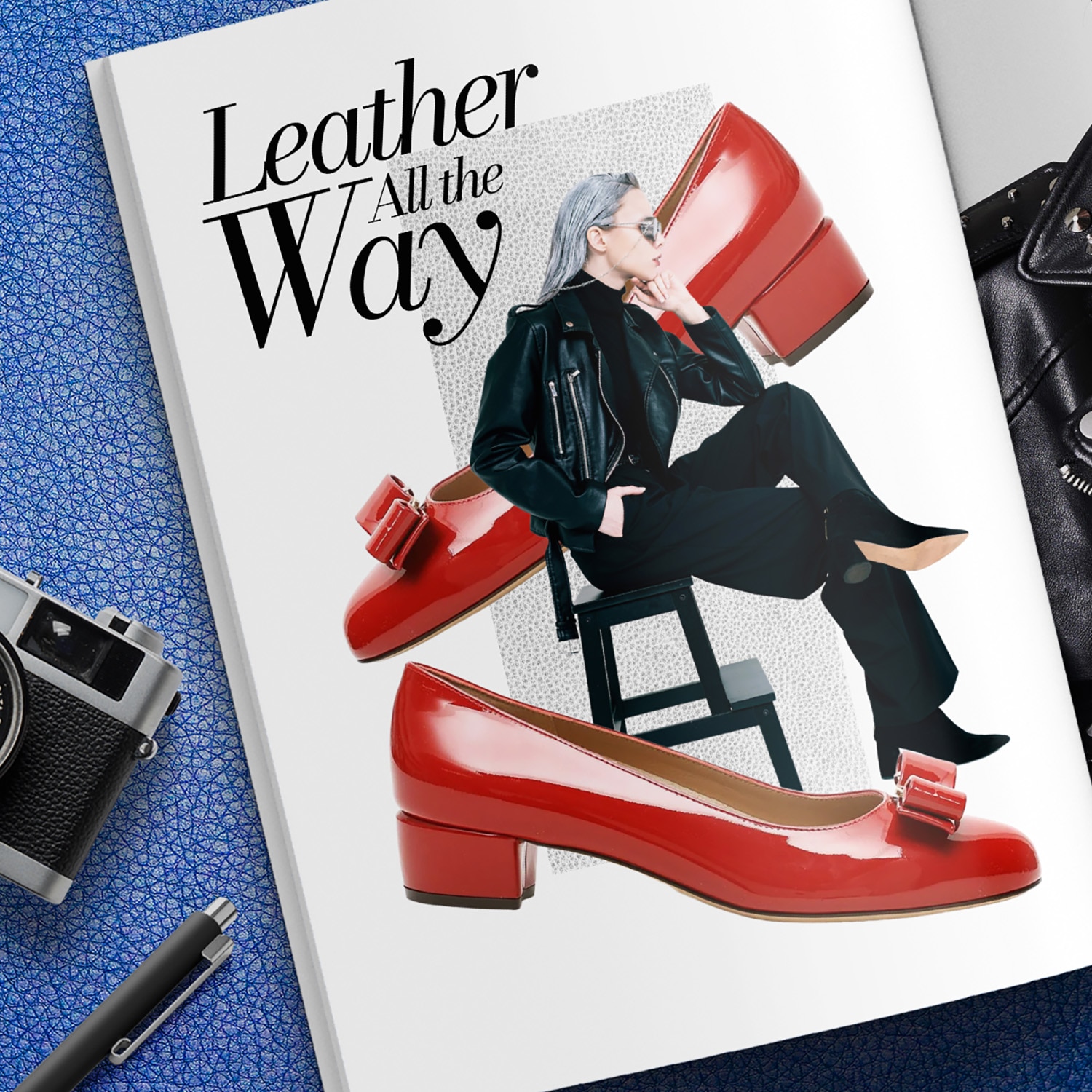 LEATHER ALL THE WAY

Leather may sound like an unusual trend for spring/summer, but leather coats and jackets did take center stage on many runways this year, with moto jackets drawing particular attention. While black and oxblood were the most commonly seen hues, the fashion season is for warmer weather so vivid colors are imperative! You can give your head-to-toe dark leather look a pop of color with a cross-body bag to create an interesting focal point. A pair of bright-red Runway Mignon Pumps from Ferragamo is another stylish choice to give this boyish biker look a hint of fun.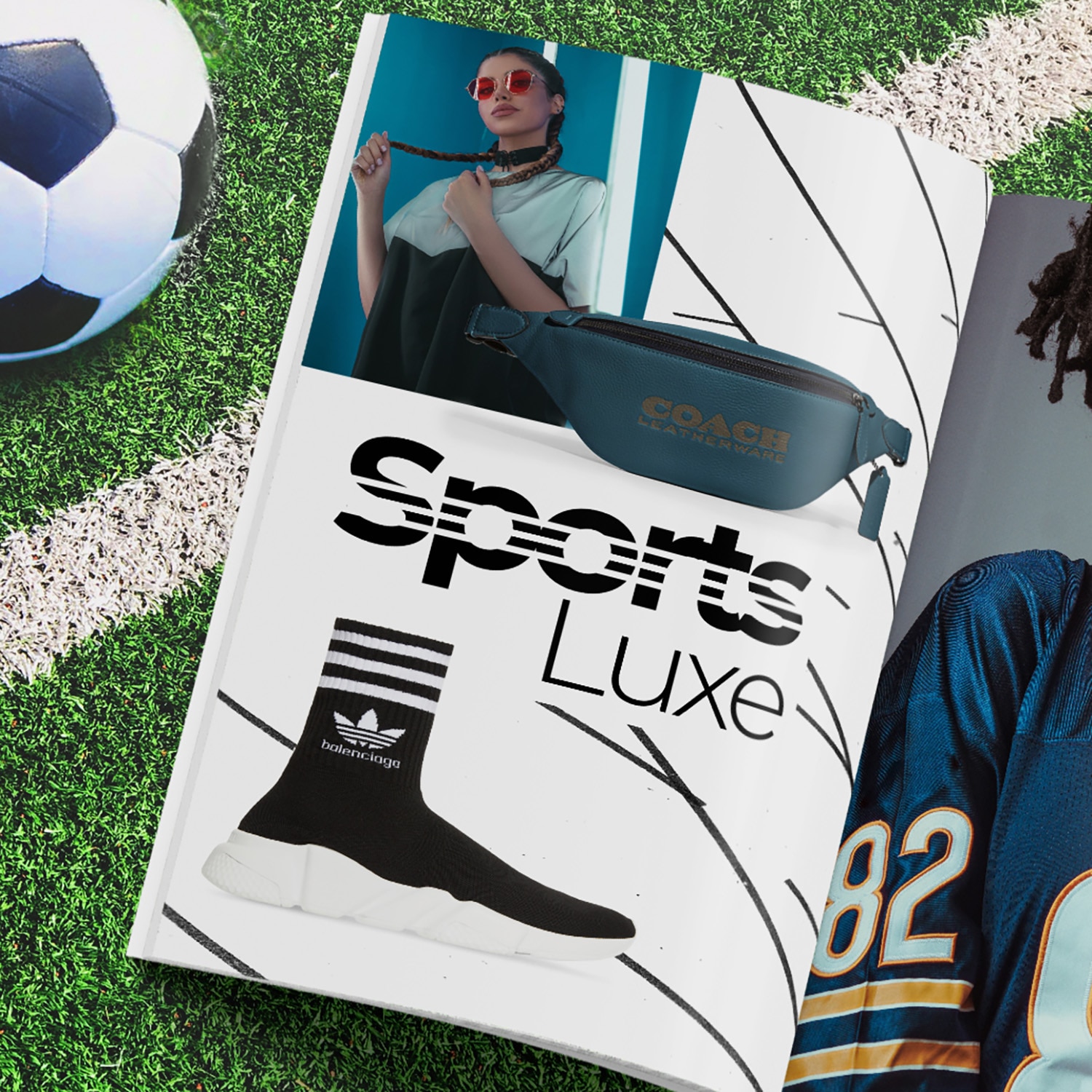 SPORTS LUXE

Football jerseys have found a way to reinvent themselves as high fashion of late. The World Cup certainly played a part, not to mention all the collaborations between high fashion and sports brands such as Balenciaga X Adidas, Palace X Gucci, and Supreme X Swarovski that are further cementing the trend. While the silhouettes are sporty, it's the fabrics and details that bring the luxe element. Coach's Charter Belt Bag 7 in soft, polished pebble leather is a great example of sporty meets dressy. You could also jump on this craze with the Men's Balenciaga/ Adidas Speed Sneaker in black, as the ultra-flexible molded sole delivers an almost barefoot feel — and a fashion trend that is also comfortable is certainly good news for all!

Explore the latest trends as seen in New York Fashion Week this spring! Bring home the most fashionable items from DFS in no time.