Three adventurous getaways to satisfy your longing for new experiences 

Finally, the time we have all been waiting for. As border measures continue to relax around the globe, dusty suitcases are finally getting to see the light of day, and all our swimsuits, diving gear, and hiking boots are ready for their next adventure! Not sure where to go? We have handpicked some amazing destinations that will whet every appetite for a long-awaited getaway.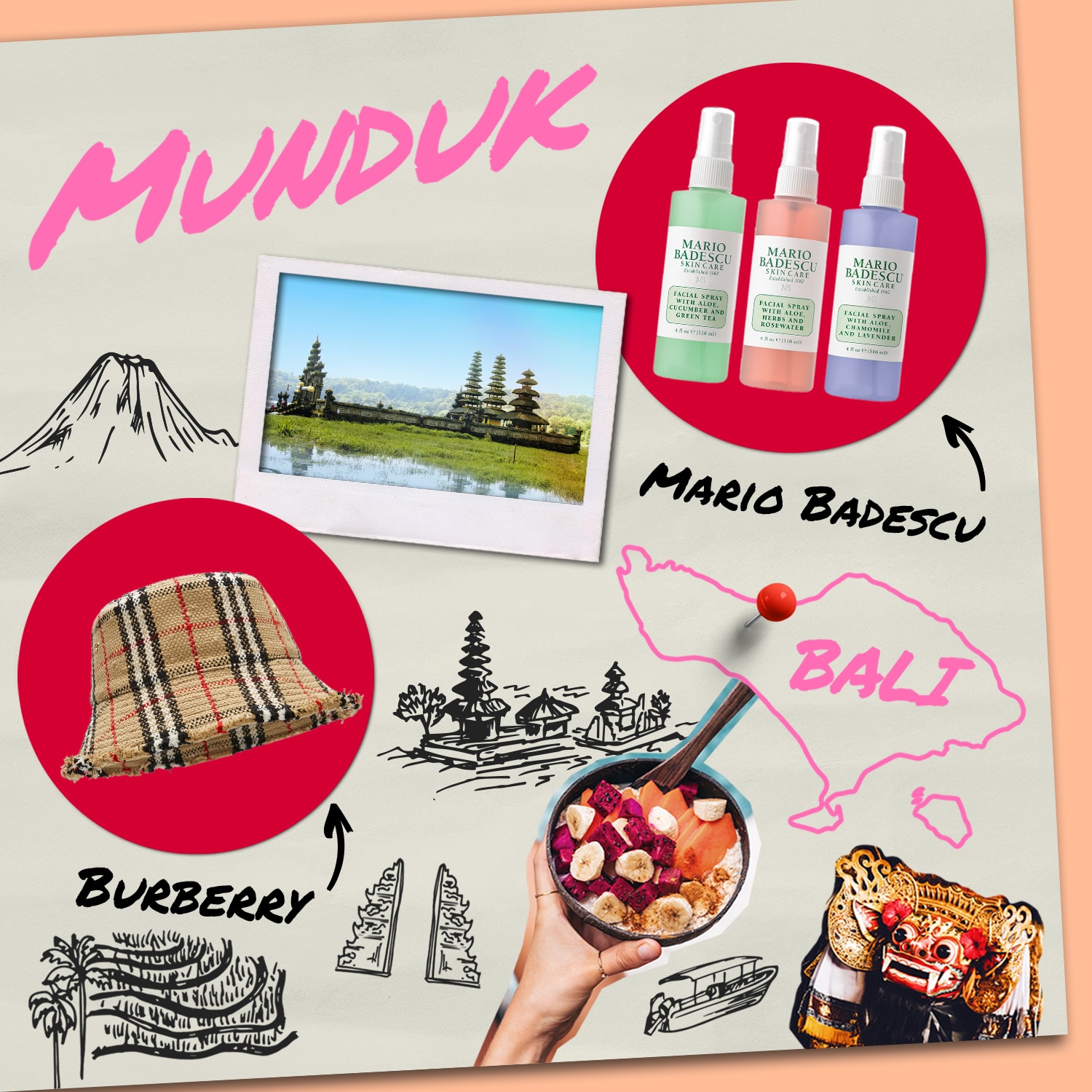 BALI 
Go off the beaten track 

Itinerary 
Munduk 

Duration 
A day trip on a scooter or by car! Change over to island time for a relaxed journey through a stunning landscape, with plenty of stops along the way to explore the beauty of nature and the richness of Balinese culture.  

What to experience 
Rice terraces, lakes, volcanos, traditional performances, and local food 

The journey begins in Munduk—a hidden village perched at 800 meters above sea level and 80km north of Denpasar Ngurah Rai International Airport—where you will find yourself surrounded by some of the most magnificent landscapes on the island. Breathe in the beauty of breathtaking rice terraces, where crops and orchards form a verdant collage nestled in a wild jungle.  

Designated as a UNESCO World Heritage site, the Jatiluwih rice terrace is great to explore on two wheels or by foot. There are impressive waterfalls (like the one in Gitgit down in the valley), crystal-clear lakes, and many scenic spots from which to view the utmost indescribably beautiful sunsets. Before immersing yourself in all this tropical beauty and peace, don't forget to pack the Spritz Mist Glow Three-piece Limited Collection by Mario Badescu. These facial sprays contain botanical ingredients to replenish your skin, leaving it dewy and glowing wherever you go and whenever you wish. Another perfect travel companion to protect you from the tropical sun is Burberry's Tweed Check Bucket Hat—just remember to hold on to it so it doesn't fly away on the scooter!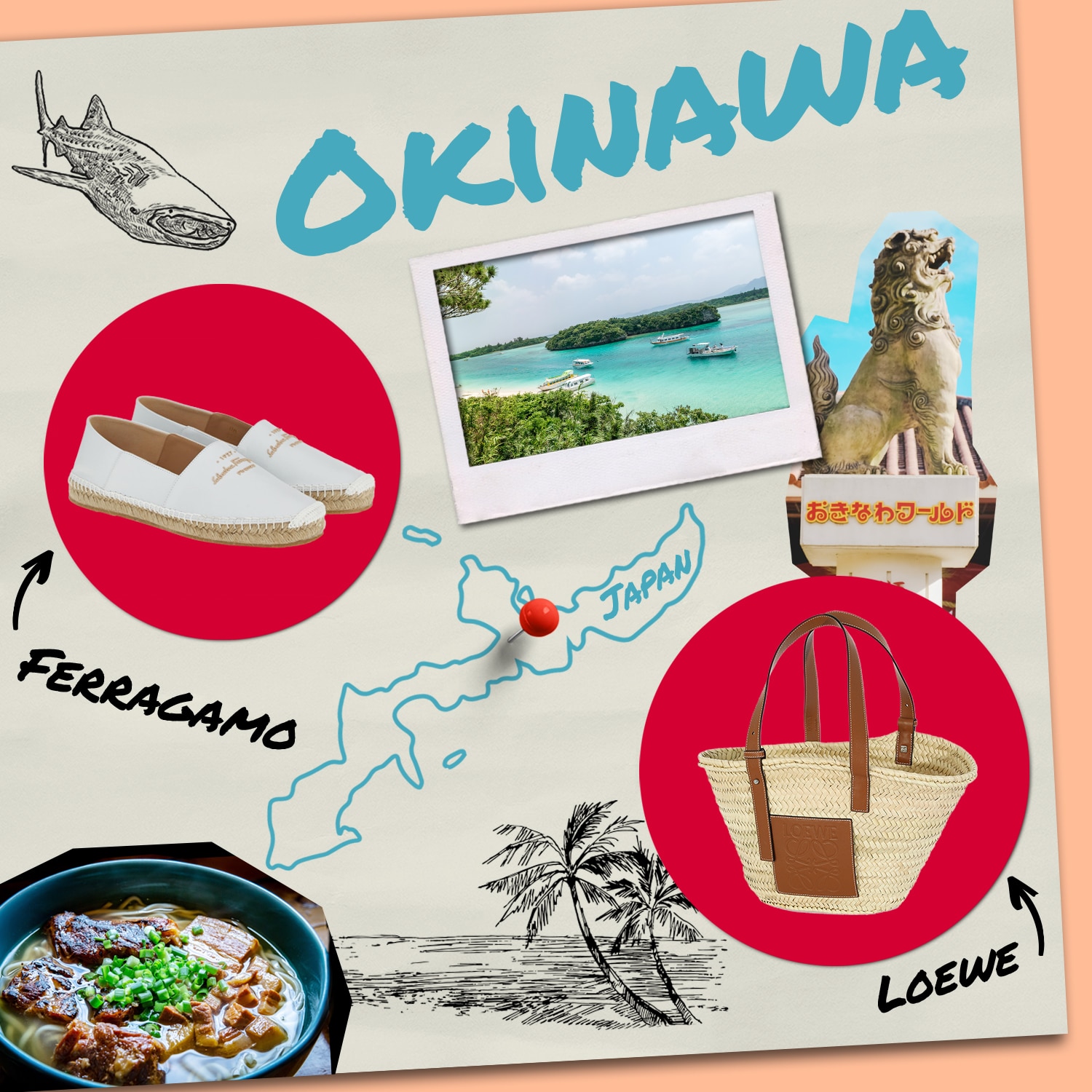 OKINAWA 
The most Instagrammable gourmet trip 

Itinerary 
Itoman Bibi Beach   

Duration 
As well as swimming in the balmy waters of southern Japan, Itoman Bibi Beach is also an excellent place for beach volleyball or a barbeque. You can easily spend the whole afternoon there, and finish your day viewing the impressive sunset against the panoramic vista of the sea from the observation deck.   

What to experience 
Panoramic sea views, crystal-clear waters, barbeque catering, street art, and many, many Instagram-worthy photo spots  
   
Ready for a day full of eating gourmet food and taking beautiful photos to capture the precious moment you share with your travel pals? Here is the perfect spot that will sweep you off your feet. At Bibi Beach, a manmade beach on the south-west tip of Itoman, surround yourself with colorful murals that flawlessly capture the laidback ambiance of Okinawa, a great backdrop for Instagram worthy holiday pictures! Don't forget to put on your best clothes: match your flowy beach-chic dress with Loewe's Holiday Vibe Basket Bag, crafted from raffia and calfskin. This generously sized bag can hold all your travel needs and still have room for your instant camera, while also adding a casual elegance to your outfit. Finish your look with Ferragamo's Logo-embroidered Espadrilles in white. These easygoing yet stylish goatskin slip-ons go well with every summer outfit, so one pair is all you need for an impeccable getaway.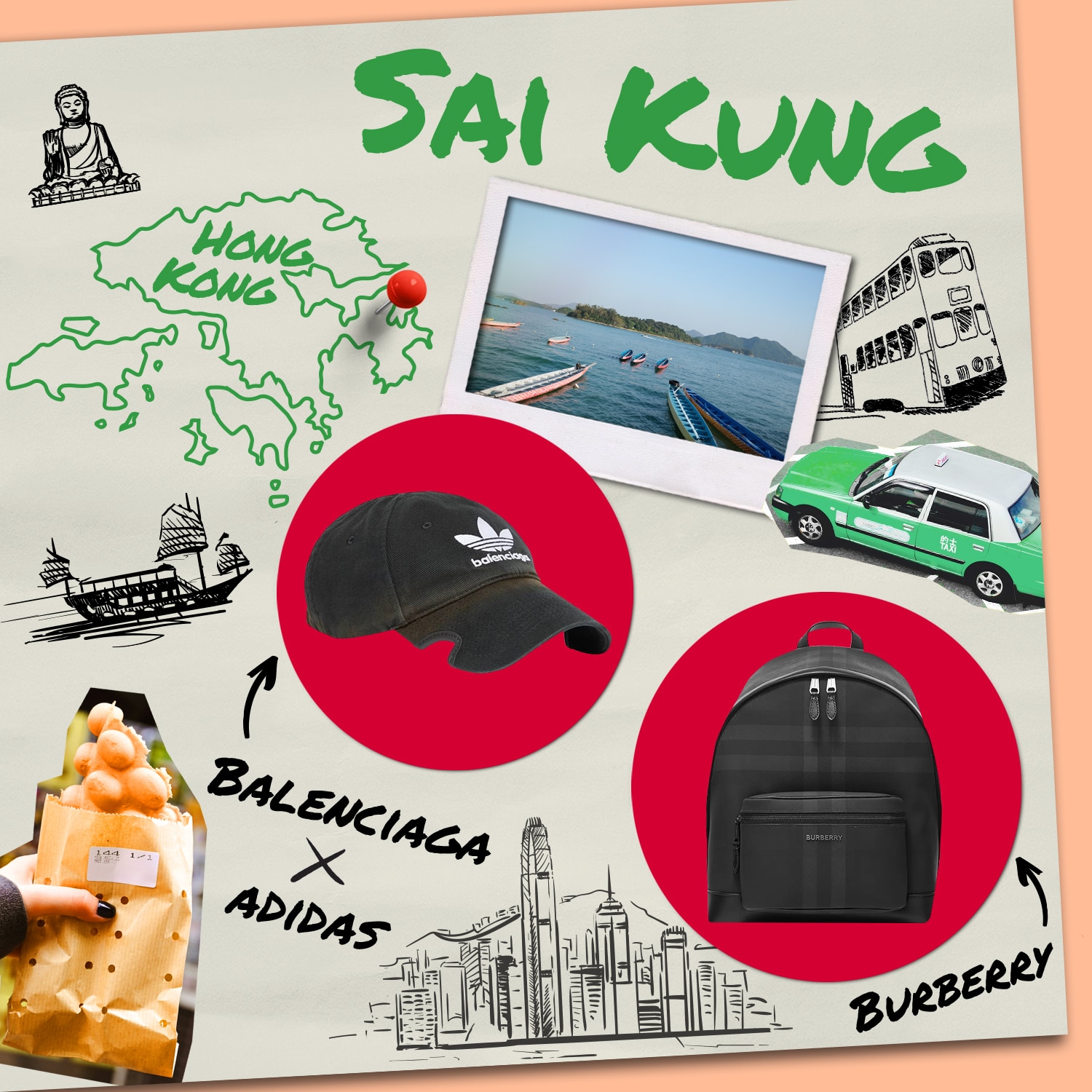 HONG KONG
A back garden in a big city 

Itinerary 
Sai Kung 

Duration 
There are many great outdoor activities to do around Sai Kung, so be sure to reserve a whole day for your visit—don't miss out on the mouth-watering seafood restaurants along the waterfront!  

What to experience 
Hiking, paragliding, UNESCO global geopark, superb seafood dishes, and many cool cafés waiting for you to discover 

Hong Kong has a lot more to offer than dim sum and scenic ferry rides. Discover Sai Kung, the locals' back garden, and prepare yourself a day full of action! Enjoy countless outdoor activities such as waterskiing, hiking, paragliding, diving, and kayaking, all against the backdrop of a breathtaking mountain landscape. Match your sports luxe outfit with Balenciaga/Adidas's Black Cap in a classic baseball shape with a distressed effect, a must-have to protect you from UV rays. Bring along Burberry's Charcoal Check Rocco Backpack, to keep your hands free for all your adventures. Together they are the most functional and fashionable companions for this fun-packed day.