Treatments to repair and replenish your scalp and hair
It would be wonderful if every day was a good hair day, but we all have days when our hair looks dull or feels dry, or our scalp is uncomfortably tight and itchy. But there is nothing the right product can't solve! Straight, wavy, curly and coiled, no matter which hair or scalp type you have, we have collated products that will give you the best hair of your life, and more importantly, a moment of self-care and love.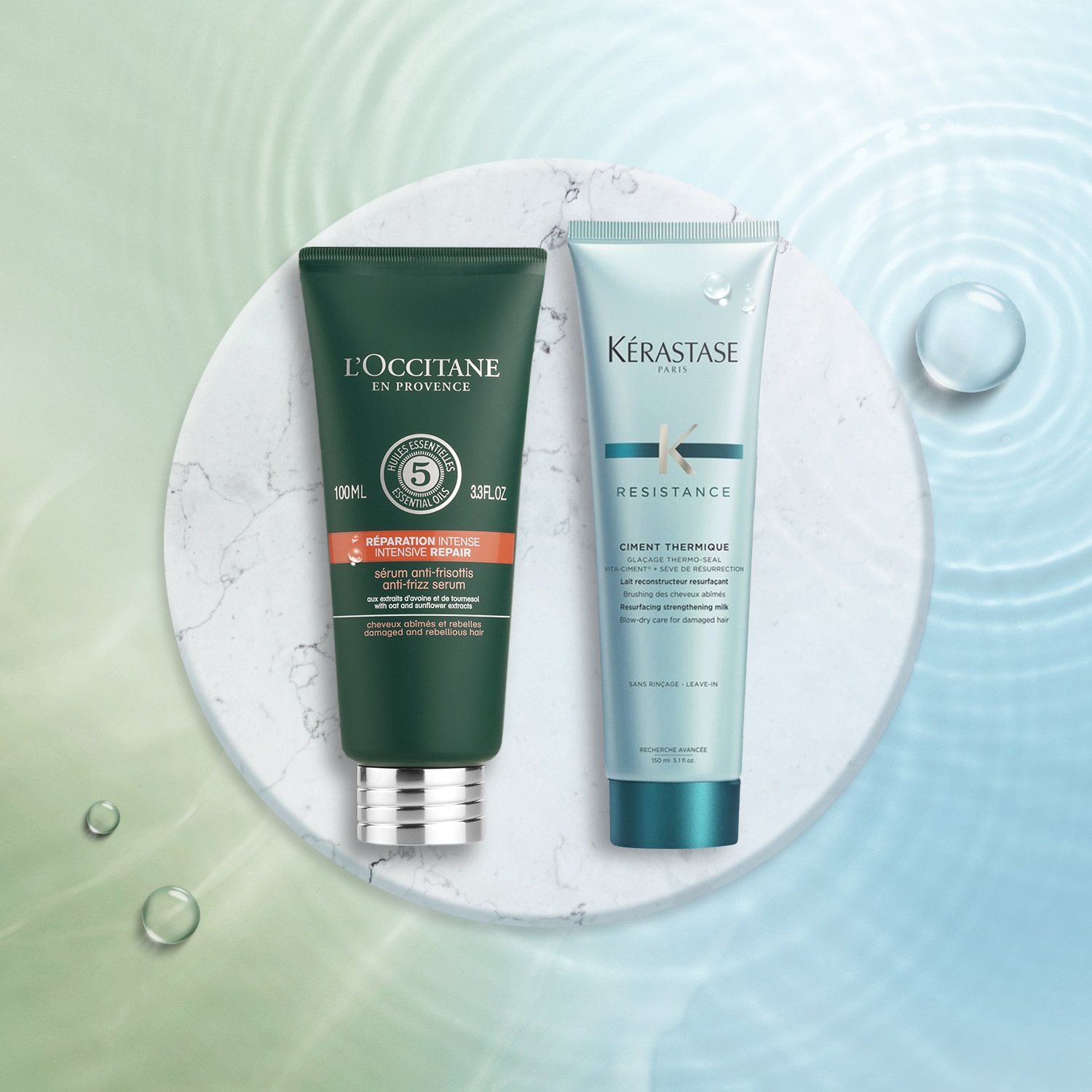 FRIZZY HAIR

From dead straight to tightly curled, frizzy hair is a common issue for all hair types. While a change in humidity is a prime cause of frizz, it can also come from changes in moisture or keratin levels in your hair. Alongside these, swimming in chlorinated water, using styling irons, sun exposure, perms, and dyeing your hair can all cause frizz.

The surefire way to remedy dryness is, of course, moisture. Take a big drink of water and find your hair care solution in leave-in conditioners, hair masks, and serums. L'Occitane's Aromachologie Intensive Repair Anti-Frizz Serum is a three-in-one that tames frizz, protects hair against heat devices, and makes it smooth and silky without weighing it down with excessive silicones. Its efficacy comes from its nature-based formulation that combines flower essential oils with moisturizing plant oils, and oat amino acids that add moisture and protect the hair.

Finally, try to limit your hair's exposure to heat, especially when blow drying. Always point the nozzle down the hair shaft and apply an anti-frizz or hair-smoothing spray that includes heat protection. Kératase Ciment Thermique is a heat-styling cream that reconstructs, reinforces, and resurfaces the hair fiber, while recreating the hair's natural external protective layer. It also protects hair from heat up to 180°C, meaning your blow-dry will only take half as long!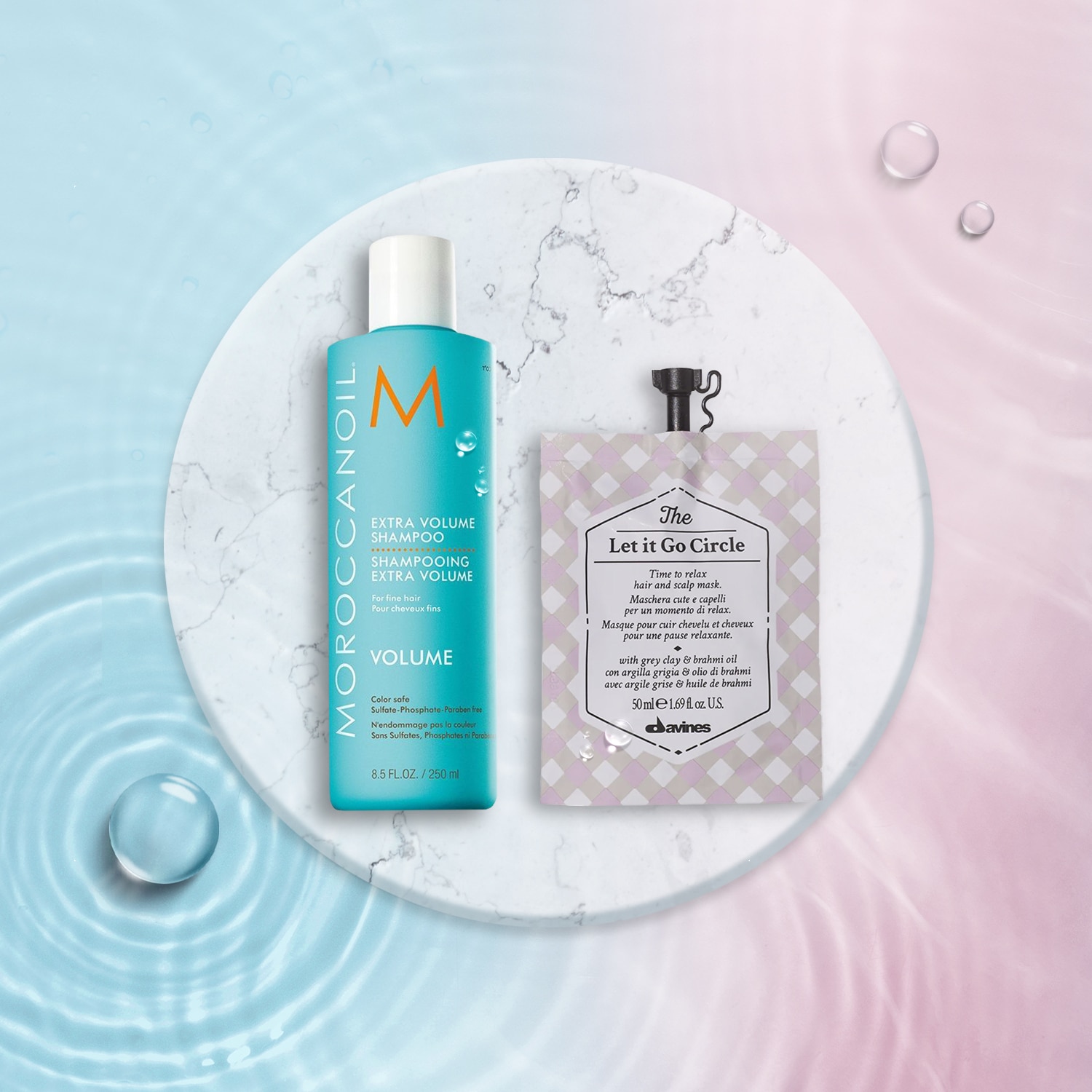 FLAKY SCALP

There are several causes of a flaky scalp or dandruff, such as a sensitivity to or a buildup of certain products, or even a simple change in the weather, but there are easy solutions to treat dry and irritated scalps.

For an irritated scalp, use a clarifying shampoo to give your hair a deep cleanse by breaking down products that might have built up over time. Try Moroccanoil's Extra Volume Shampoo, which adds body to fine, limp hair. Infused with the brand's signature antioxidant-rich argan oil and other revitalizing nutrients—including linden bud extract to naturally plump up the hair shaft—it gives hair body, shine, and manageability.

For a dry scalp, go for hydrating and moisturizing hair masks that drench the scalp in natural oils. Davines' The Let it Go Circle is a relaxing scalp and hair mask that offers a true well-being experience. Made with gray clay and brahmi oil, which is traditionally used in Ayurveda medicine to condition the scalp, it offers softness, hydration, and comfort for hair and scalps needing a break.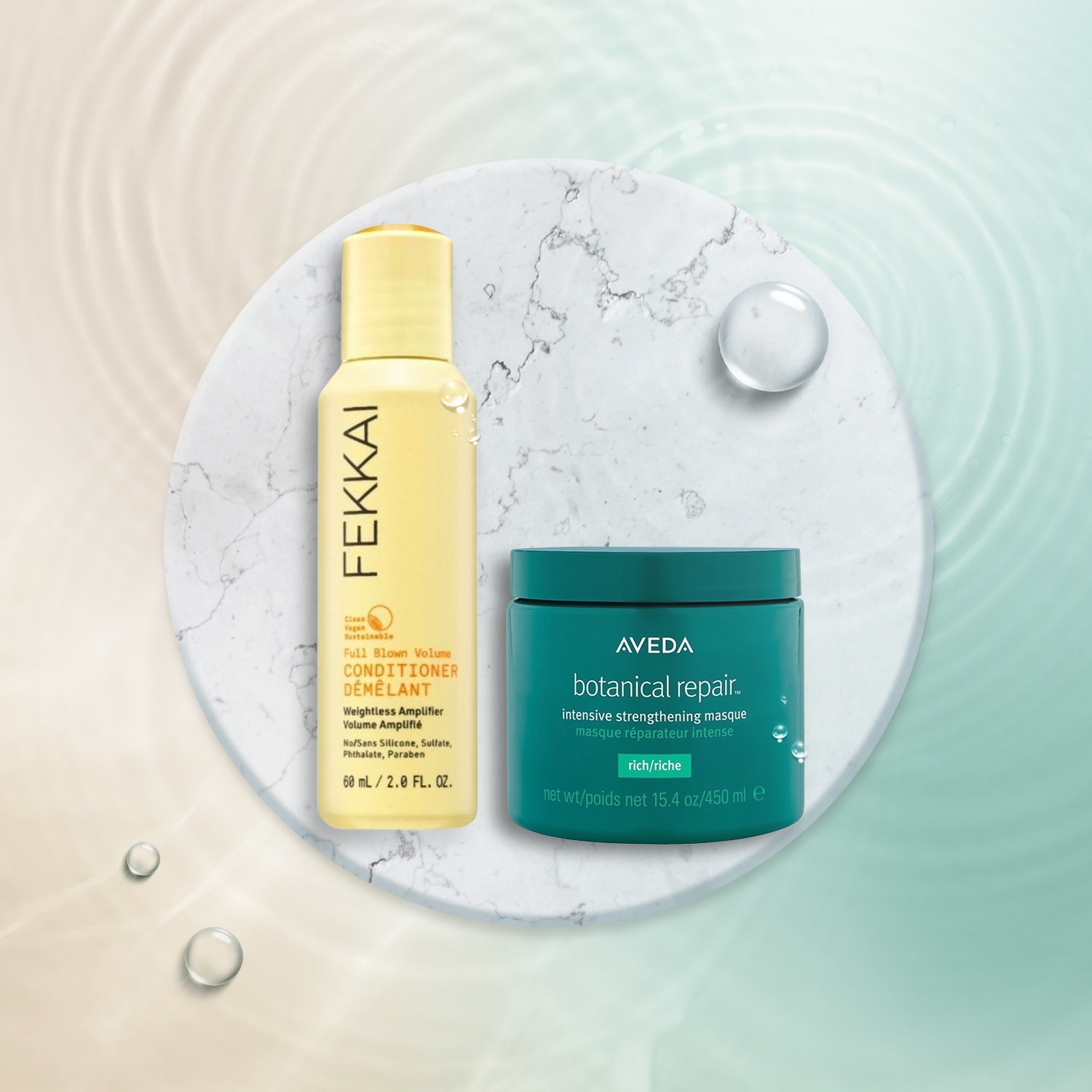 DULL HAIR

To reinvigorate your hair from all the treatments and heat-styling, mild shampoos and conditioners are just the miracles you need to maintain the natural balance of your scalp without creating buildup. Regular use will guarantee that dull hair is but a thing of the past.

Enter Fekkai's Full Blown Volume Conditioner. This hydrating conditioner lifts, detangles, and nourishes with antioxidant French oak extract, features rosemary leaf extract to stimulate and strengthen hair follicles, and green coconut water to plump up hair with micro-nutrients. The result is shinier, bouncier hair that is easier to style exactly as you like.

For hair that is very dry, or as a special indulgence, turn to an intensive treatment that helps to repair and strengthen the hair shaft. Aveda's Botanical Repair Intensive Strengthening Masque: Rich intensely strengthens and builds bonds for deep repair, quickly improving the look and feel of dehydrated hair. It contains plant-derived technologies that work on all three layers of hair fiber, leaving you with hair that is noticeably healthier, softer, and shinier.