Match your perfume to the time of day and reap all the emotional benefits

Aromatherapy is the practice of using plant aromatics to positively affect our minds. Scientists have even discovered that some scents have the power to increase serotonin production in our brains—the natural chemical responsible for producing feelings of happiness! This is what has inspired the latest trend in the perfume world: functional fragrance, where perfumes are crafted from scents designed to match and elevate our mood. Read on to discover enticing fragrances that will boost your good feelings based on the needs of the different times of the day.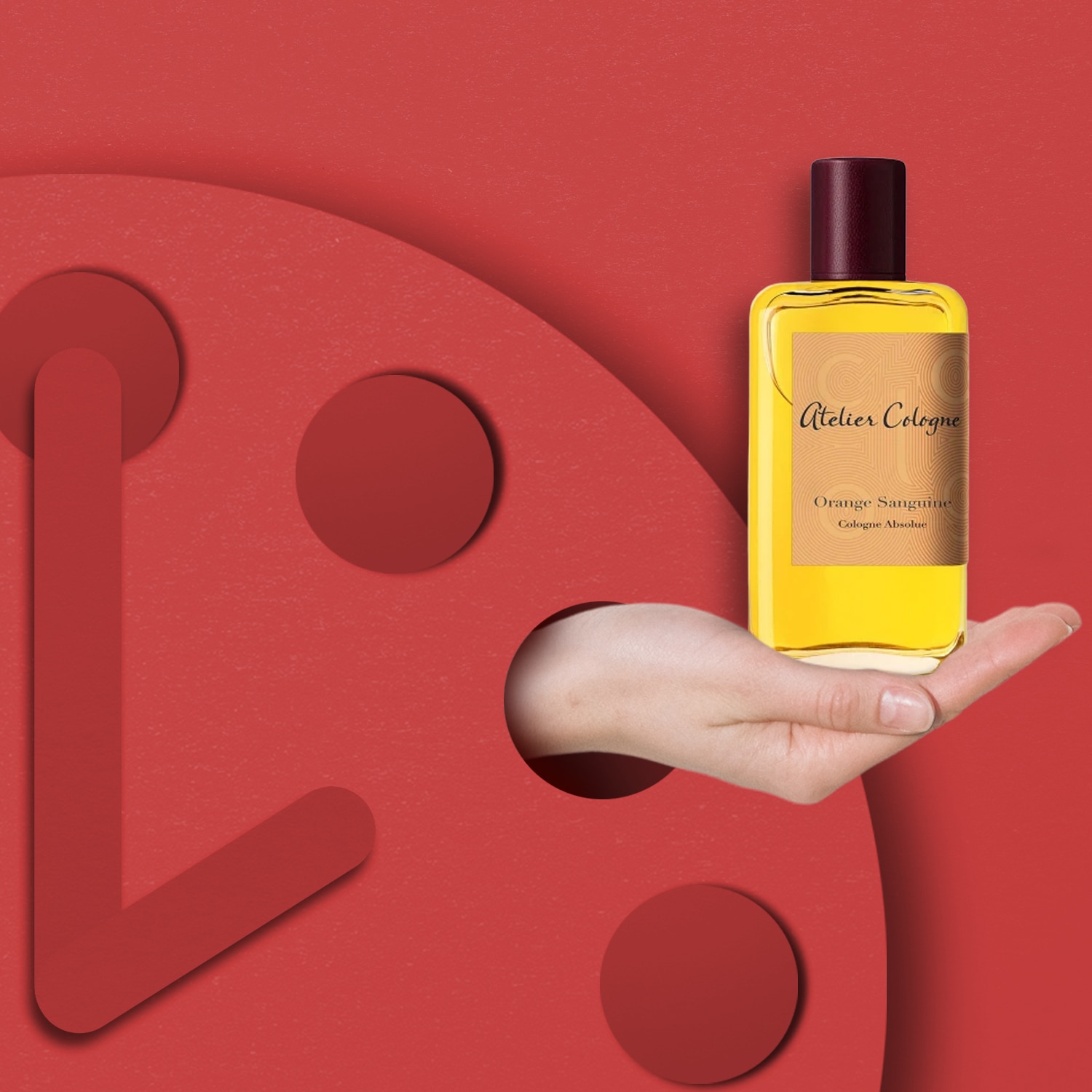 MORNING FRESHNESS
8:15 AM

The start of a new day is always exciting—all is fresh, and the future is waiting to be written! Surrounding yourself with an energetic scent redolent of bright citrus can enhance that feeling of anticipation. Atelier Cologne's Orange Sanguine, a delightful, invigorating blend of Italian blood oranges and Chinese geranium, is perfect for this. The scent of blood orange has an energizing and uplifting effect, which pairs well with the geranium to promote feelings of brightness and warmth. For a more lasting effect, first moisturize your skin with an unscented lotion. Perfume lingers on moisturized skin for longer, and using a fragrance-free one ensures that the effect of your perfume isn't diluted by competing aromas.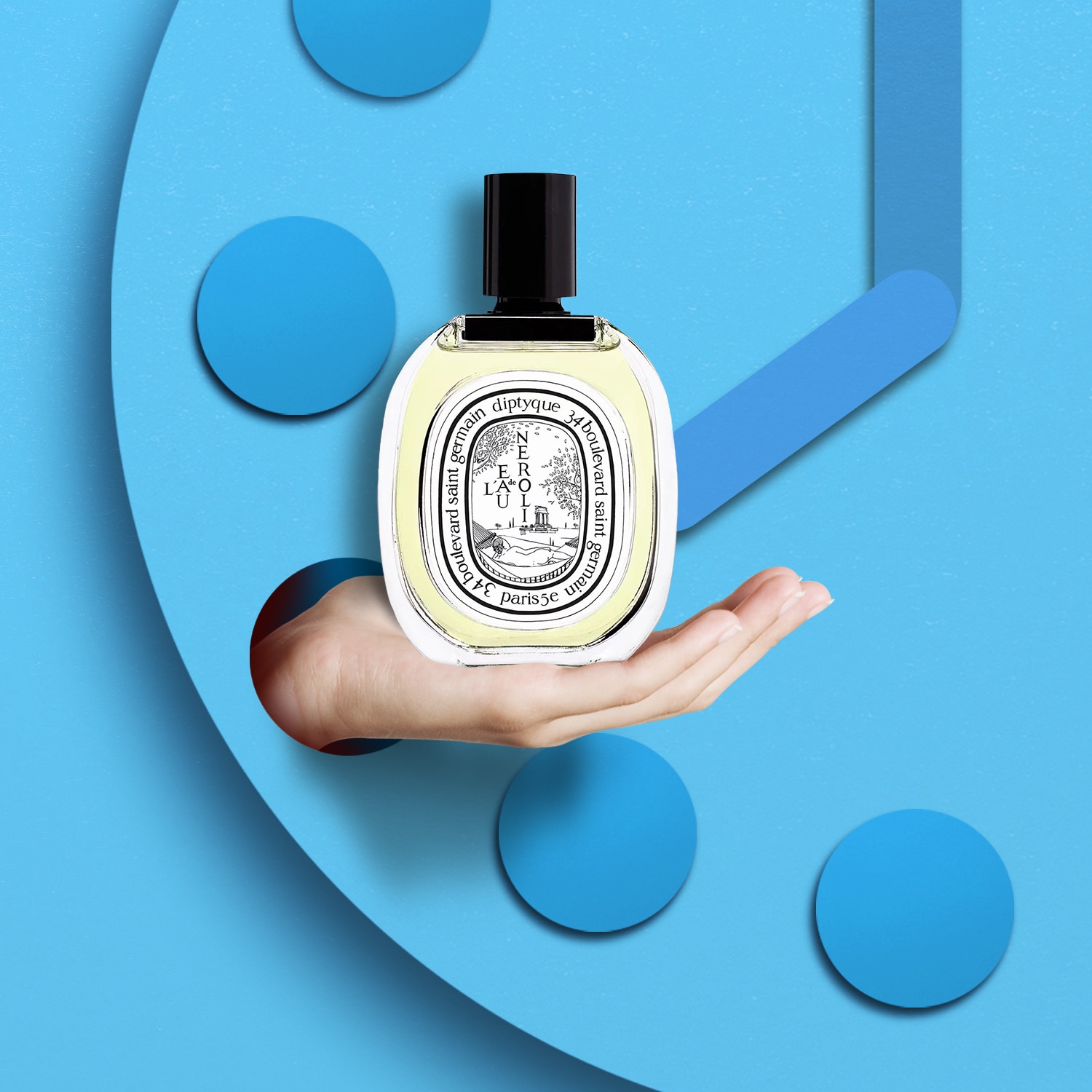 AFTERNOON BOOST
1:45 PM

A busy morning can fill our head until it feels like it's buzzing. That's when we can use a way to ground ourselves, letting our thoughts settle so we can enjoy a fruitful afternoon ahead. For this, look to the blossom of the orange tree rather than the fruit. Neroli oil is extracted from the flower of the bitter orange tree and has been shown to help the brain release serotonin, an infallible way to encourage the mind to relax. L'Eau de Neroli by Diptyque combines neroli with the herbaceous warmth of bergamot for a deepening of the scent's calming effect. Dab it on your pulse points at your wrists and your throat: these are warmer than other parts of your body and will intensify the scent for a longer-lasting effect.




EVENING MOOD
7:30 PM

Our feelings of anticipation grow by evening, as this is usually the time when socializing takes place! The right scent is the best aid for letting your hair down, and what could be more perfect than the intoxicating aroma of the night-blooming tuberose? These white flowers have an intense, voluptuous scent, and only a small concentration is needed to create a feeling of exhilaration. Tom Ford's Tubéreuse Nue entirely captures the voluptuousness of tuberose, matching it with the equally seductive jasmine and notes of spicy wood and pepper, alongside a base of soft musk for a lingering sweetness. The best advice for wearing this perfume? Spray it where you want to be kissed.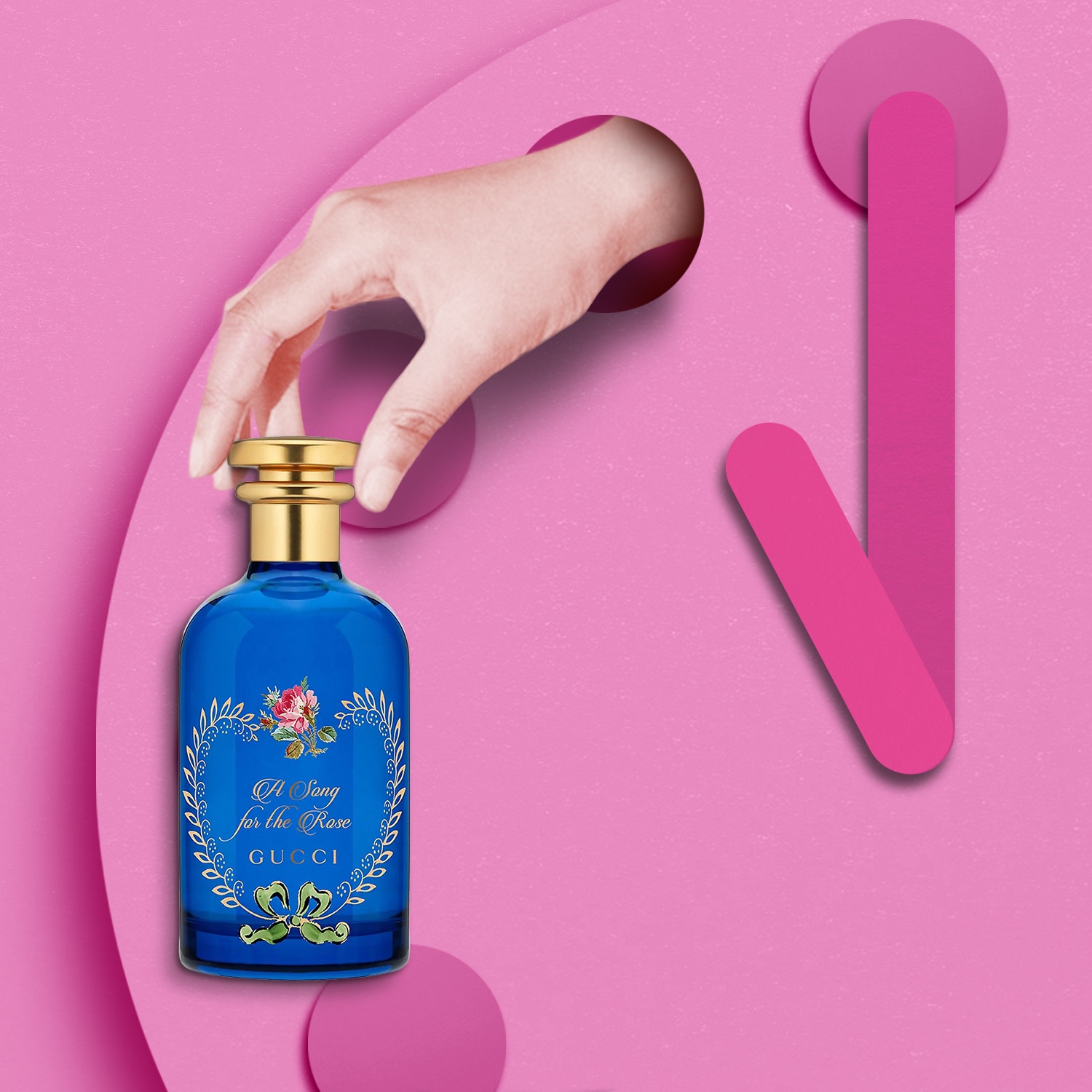 RESTFUL NIGHT
11:50 PM

Good quality and sufficient rest is one of the most important elements for a healthy mind and body. Some scents have calming, relaxing effects, so why not use the power of fragrance to tuck you in? The classic rose is a perfect example—its sweet, clear warmth will gently soothe your senses and quiet your mind. Gucci's A Song for the Rose contains pure Bulgarian Rose extract blended with sweet musk and strong wood notes, creating a soft, light embrace of perfume. Try spraying on your sheets to envelop yourself in fragrance that lasts the whole night.


Fragrances can be a subtle and elegant way to enhance your mood throughout your day. DFS rounds up the most enticing scents for truly sensational effects!

ENTER DFS CIRCLE TODAY
Discover unique experiences, new products and exclusive offers – all personalized to your lifestyle, preferences and tastes.
Access WeChat Mini Program
Follow us on WeChat, scan the QR code using the in-app camera to access the DFS CIRCLE Mini Program now. Download WeChat by clicking on the button below.
Complete your member registration now and start earning points for your purchases today.