Top tips to keep your skin glowing during a long-haul journey

Enjoy a relaxing time above the clouds and transform your long-haul flight into a beauty cocoon. Let the journey be a moment when your skin recuperates and rejuvenates. Here at DFS, a wide selection of in-flight skincare products will do the work for you at 36,000 feet. New destination awaits, the excitement is real. Ready to glow?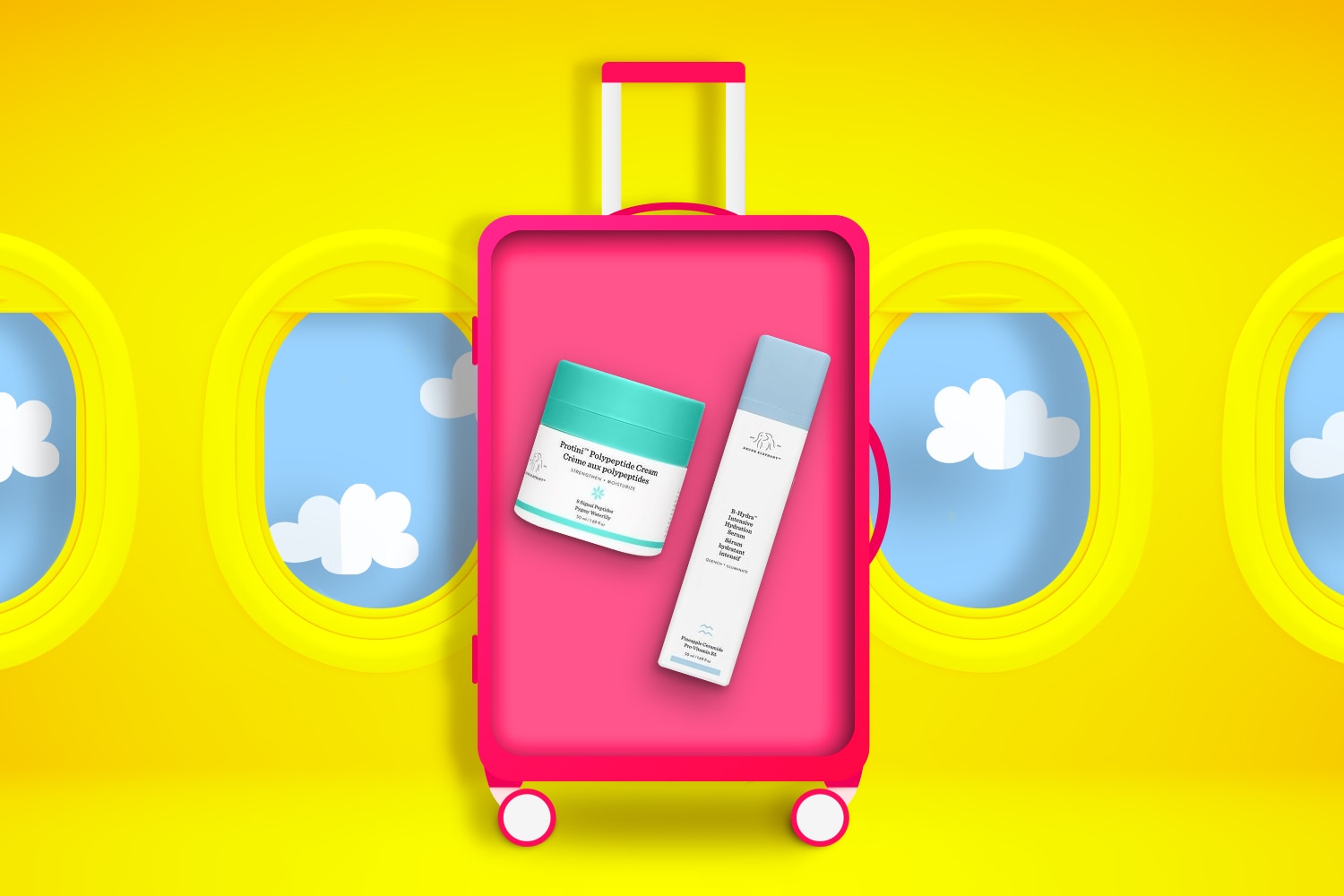 INSIDE-OUT HYDRATION

Staying hydrated during the flight is the first step for a glowing look on arrival. Water and fresh juice are always a good idea to help plump the skin from within. For an external hydration boost, consider Drunk Elephant's When In Roam Duo Set as your go-to solution. Simply mix one pump of the B-Hydra Intensive Hydration Serum with one pump of the Protini Polypeptide Cream, apply when needed and indulge your skin in dry cabin conditions.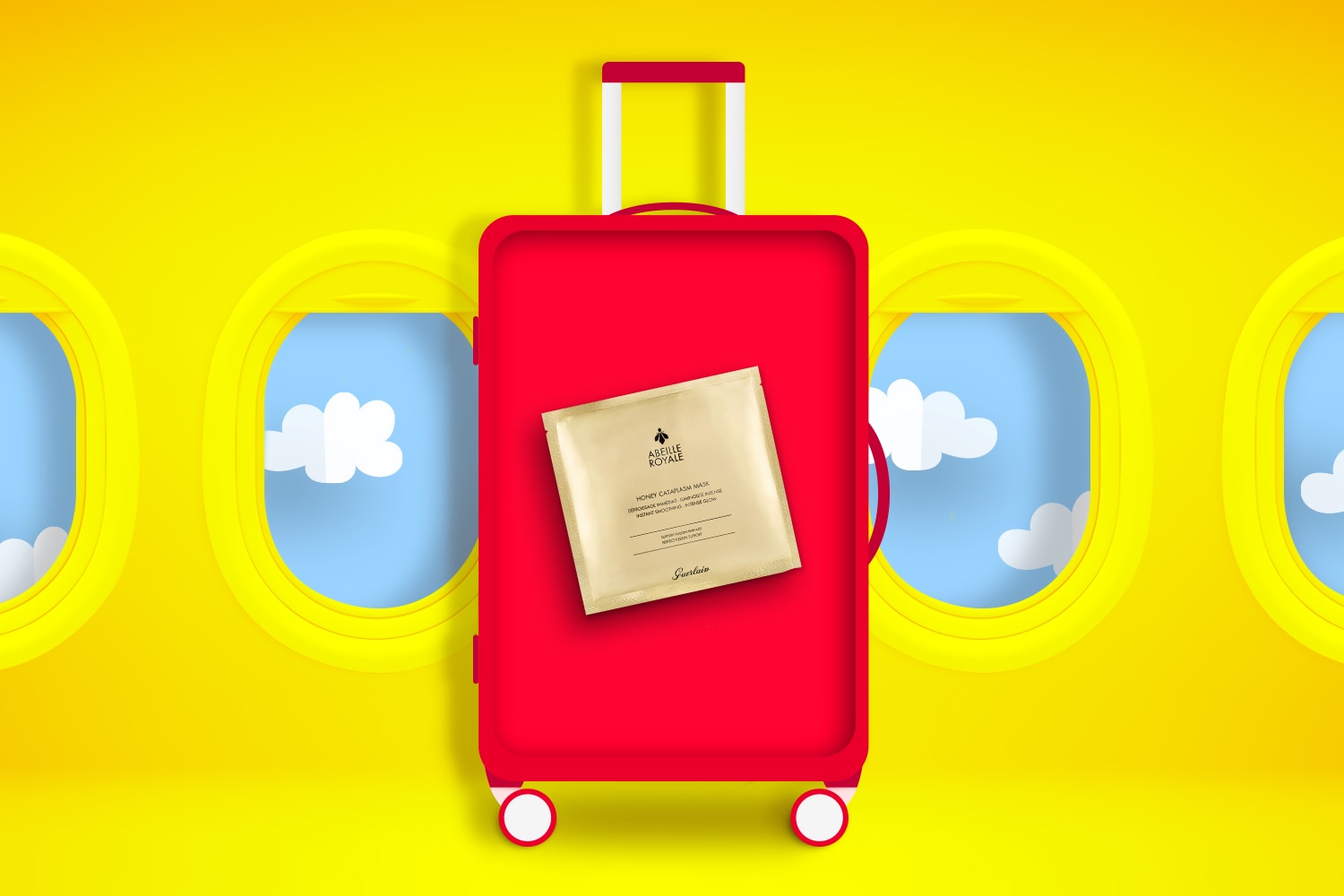 A LITTLE BEE OF EXTRA CARE

To achieve the ultimate glow, why not treat yourself to an in-flight facial experience? The Abeille Royale Honey Cataplasm Mask from Guerlain is an excellent choice that provides instant smoothing effects and a luminous glow. One of its key ingredients is the royal jelly from the Brittany Black Bees in France, a natural source of proteins, lipids and vitamins which all work to revitalize the skin. Plus, the mask will fit like a glove by molding itself to your facial contours. Do remember to massage in the surplus and make the best use of every drop of its skin-loving ingredients.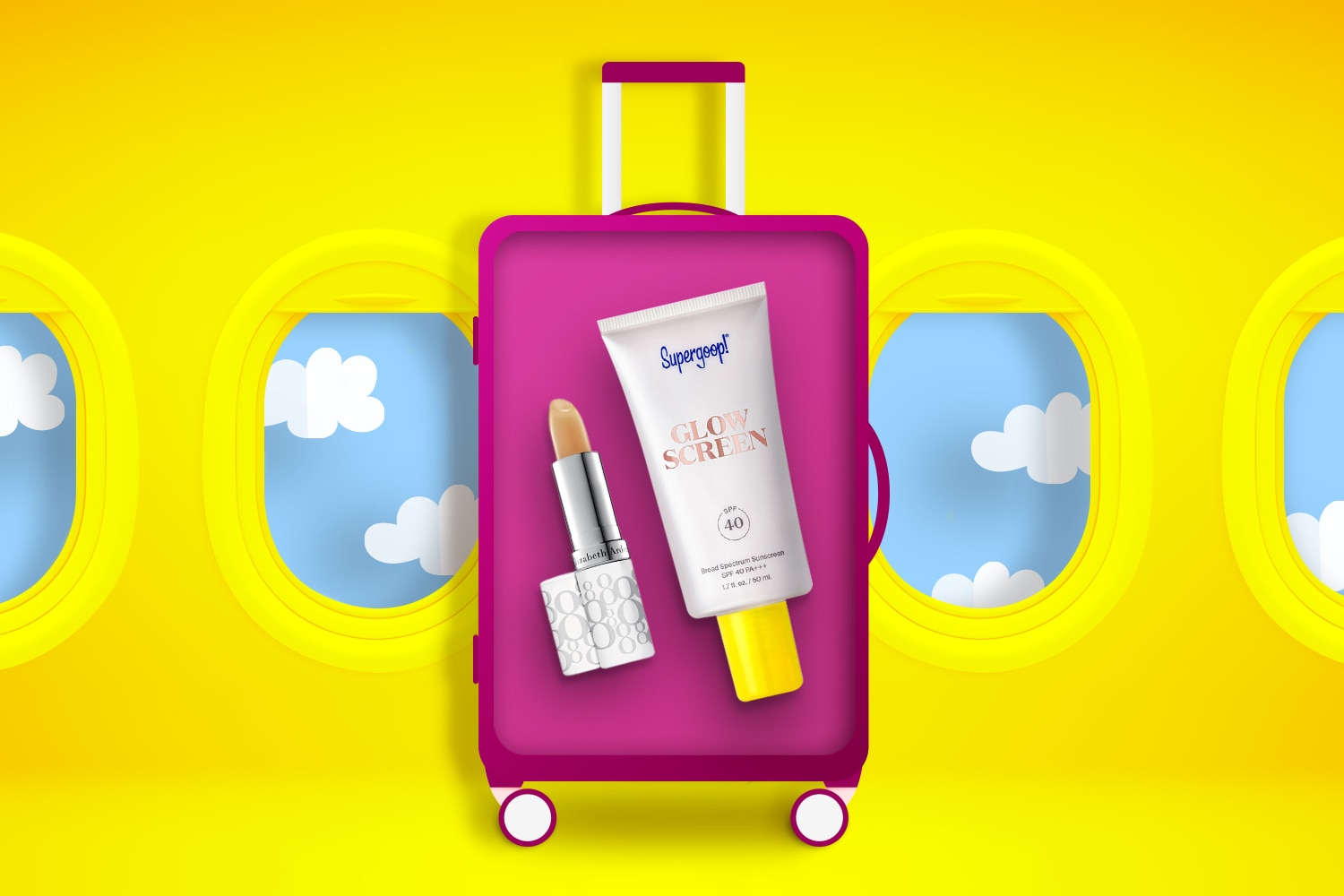 LET THE SMILE SHINE

The cabin lights are back on, and you will soon be arriving at your destination. One more step for a naturally refreshed look on landing: reach for Supergoop's Glowscreen with SPF 40 in your beauty pouch. This glowy tinted sunscreen not only hydrates and protects the skin, but also gives you a naturally supple, lit-from-within look, with or without a full face of makeup.

Before disembarking from the flight, pop on the Eight Hour Cream Lip Protectant Stick Sunscreen with SPF 15 from Elizabeth Arden. This treatment stick moisturizes and softens your lips while providing a sheer touch of color. New adventure awaits, and you are all set to shine with a beaming smile at the arrival gate.
Disclaimer: Products featured in this article are available in selected stores only. Please inquire with our virtual personal shoppers for information.
ENTER DFS CIRCLE TODAY
Discover unique experiences, new products and exclusive offers – all personalized to your lifestyle, preferences and tastes.
Access WeChat Mini Program
Follow us on WeChat, scan the QR code using the in-app camera to access the DFS CIRCLE Mini Program now. Download WeChat by clicking on the button below.
Complete your member registration now and start earning points for your purchases today.