Browse from a selection of luxury brands and duty-free products at our online store before or during your trip, and simply pick-up your purchase at the airport.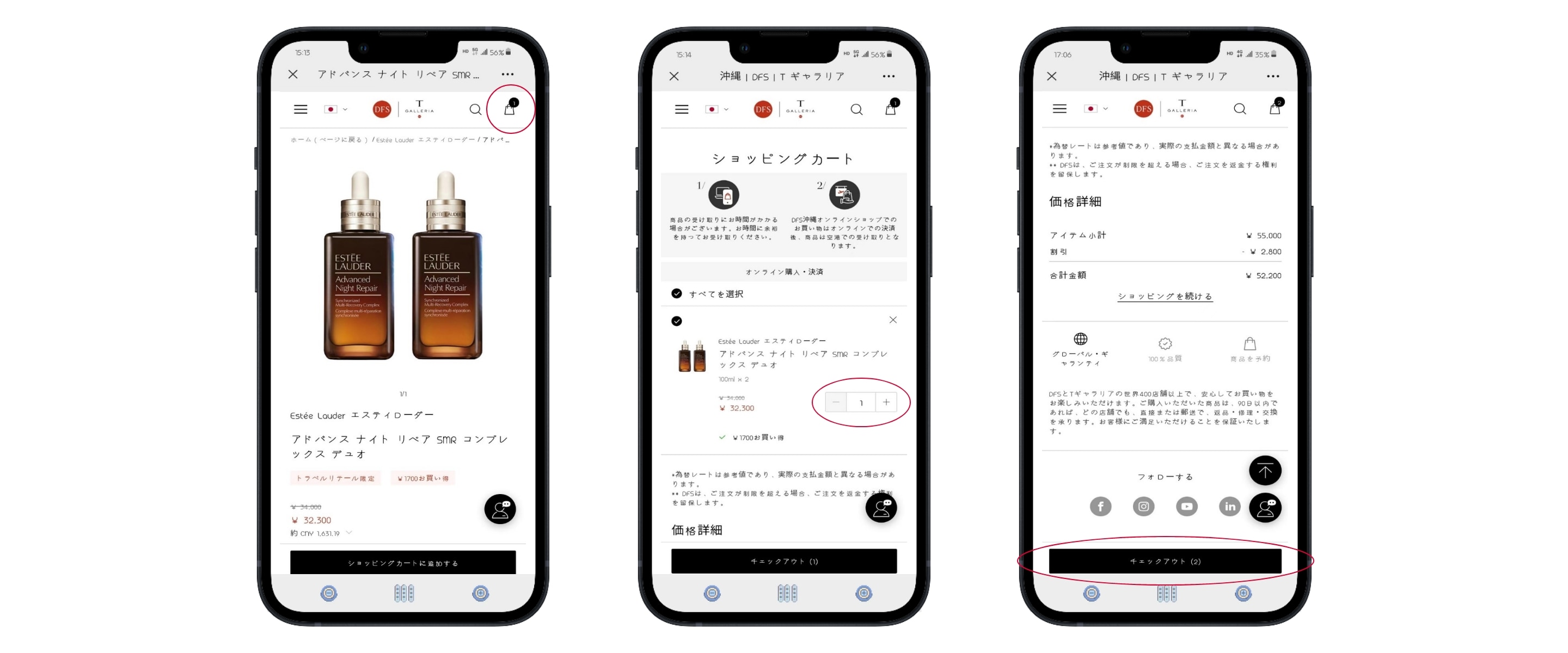 Find the products you wish to purchase

1. Select the products you want and add them to your cart. Click on the shopping bag icon in the top right corner to view your cart.

2. If you would like to add or reduce the quantity of the items selected, click "+" or " -" and then click "checkout"​.

3. If you would like to add more products, go back to the homepage and select your desired products.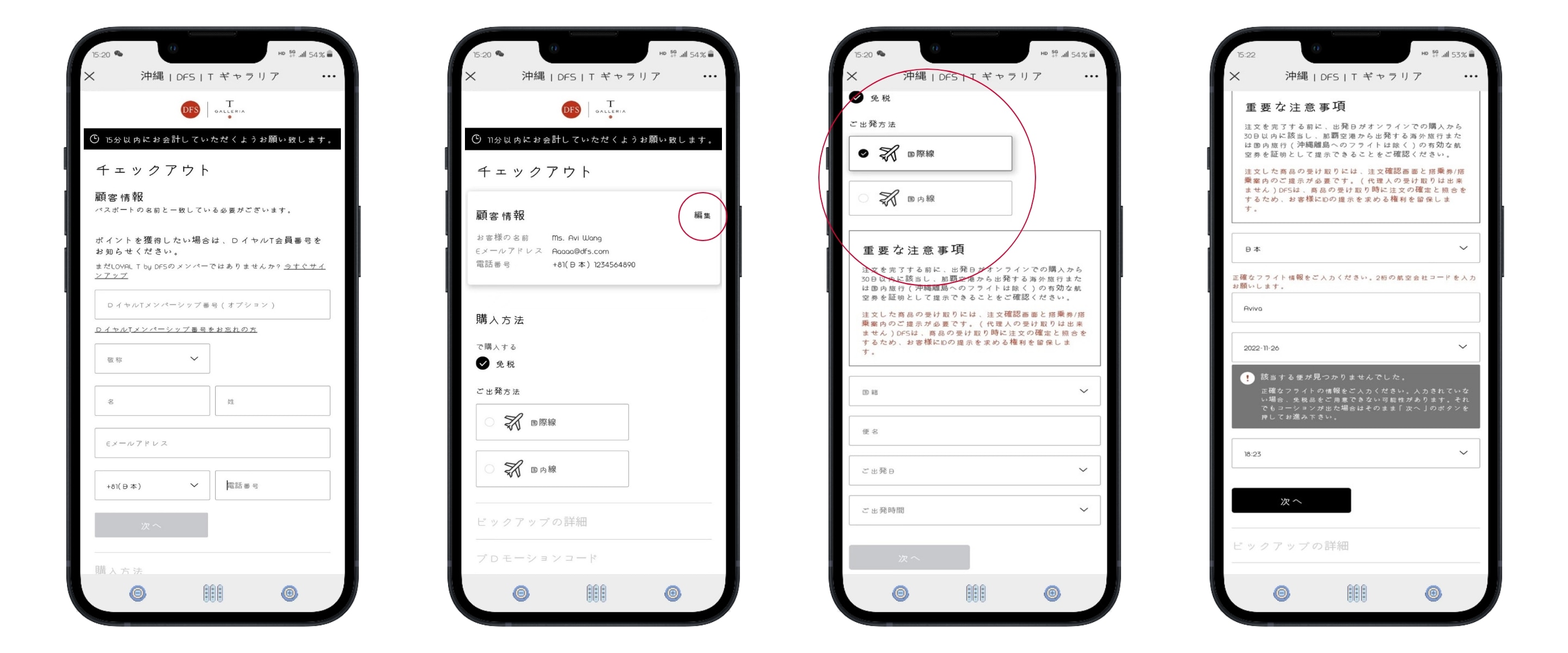 Insert your travel details

4. Fill in your details at the checkout page (*All mandatory fields​).

5. If you wish to go back to the previous page and change your information, click "edit"​.

6. Select international/domestic flight​.

7. Fill in your departure details.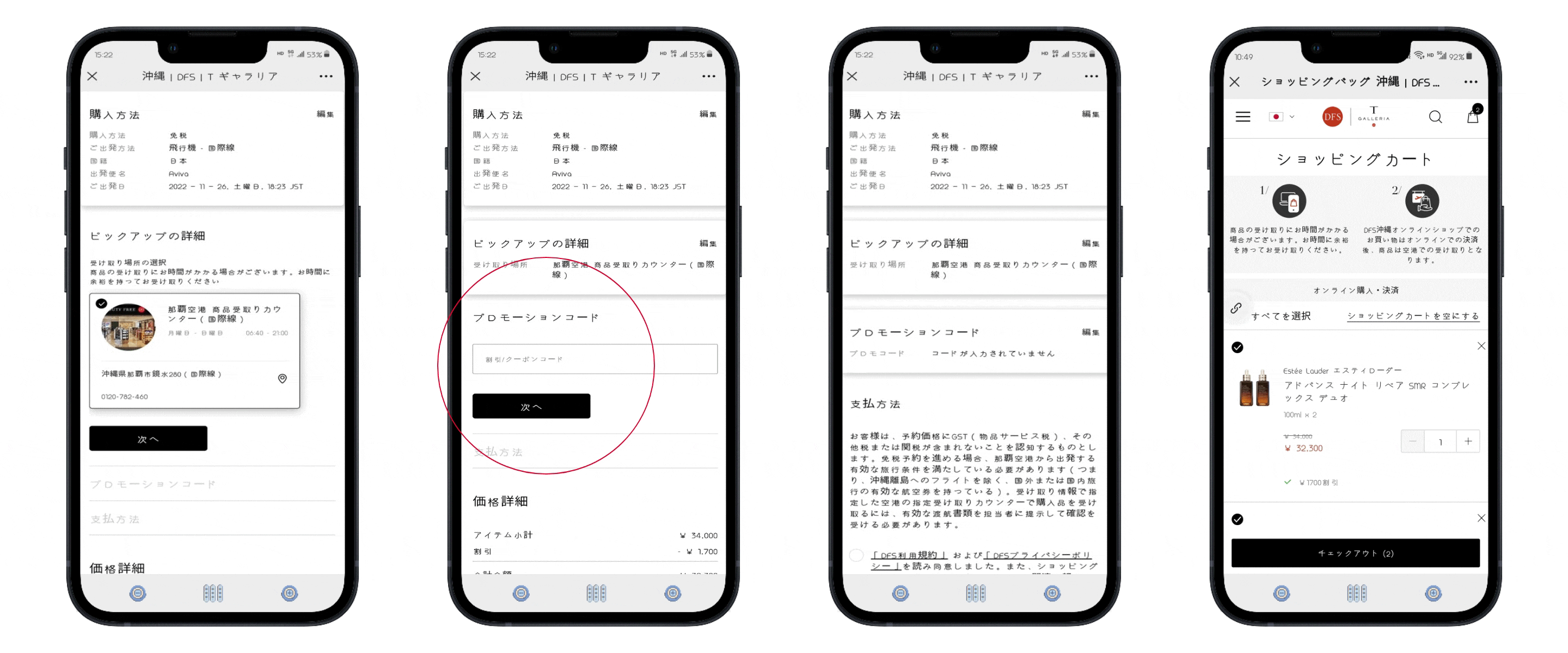 Finalize your order

8. The payment store is pre-selected and the payment deadline will be auto-calculated​.

9. If you have a promotional code, fill it in at this stage. If not, click continue.​

10. Check the "DFS Terms and Conditions" and "DFS Privacy Policy" to proceed.

11. Select your preferred online payment method and fill in your payment details.

If you have any questions, please contact our customer service.​ Click here for mobile users, and here for PC users.

Order pick-up

Please present your order confirmation e-mail and boarding pass* to collect the order in-person at the airport before your departure. DFS reserves the right to ask you to provide an ID to verify your order confirmation upon pick-up.

*Proof of a valid air ticket for an overseas or domestic journey (except flights to Okinawa's remote islands) departing from Naha Airport with a departure date within 30 days from your order date.​