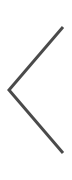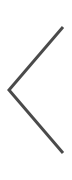 Discover culture and architecture: Samaritaine invites you on a delightful journey.
Offered in several languages, our tours include anecdotes and will allow you to dive deep into the history of Samaritaine and its surroundings.
GROUP TOUR for individuals
The history and architecture behind Samaritaine will no longer have any secrets for you! On own or with your friends & family, join a group for a guided tour.
6 visits per week (1 to 15 people):
Wednesday 10:30am - French
Thursday 6:00pm - French
Saturday 2:00pm - English
Saturday 4:15pm - French
Sunday 2:00pm - French
Sunday 4:00pm - French
Price per person: 15€
Duration: 1:30
Details and reservation at Samaritaine's Conciergerie - Pont-Neuf GF
Phone: +33 1 88 88 60 05
CUSTOMIZED TOUR for groups already formed (associations, companies, etc.)
Treat yourself to an exclusive visit to Samaritaine with an expert guide, tailoring the experience to you.
Group price: 190€
1 to 10 people
Duration: 1:30
Details and reservation at the following email address:
Details and reservation at Samaritaine's Conciergerie - Pont-Neuf GF