February 17–May 12, 2022, central stage, store level -1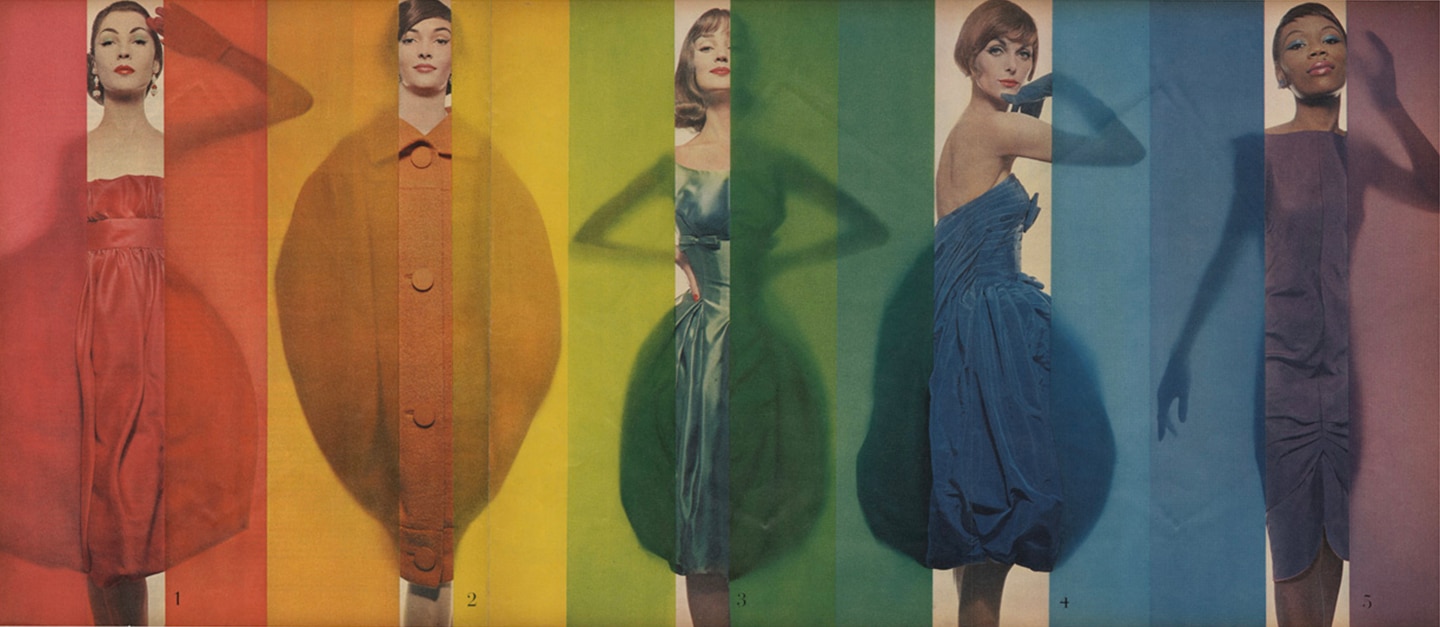 "Rage for Color", Look, October 15, 1958. Models from left to right: Renée Breton, Tess Mail, Dolores Hawkins, Anne St. Marie, Bani Yelverton © The Estate of Erwin Blumenfeld

See through the transparency and celebrate the world in color. In Blumenfeld's New York studio, the models had to endure very long shoots. Each shot was taken again and again. Erwin Blumenfeld was never satisfied. He needed to ensure everything was set to perfection, from lighting to accessories, makeup, hair and beyond. Above all, the final image needed to have a touch of mystery. Then, the photographer worked his magic. He played like a child with kaleidoscopic effects, scrambling the senses by using various filters. However, perfecting color was no mean feat. To tame it, he experimented with contrast and restructured the image into a sort of organized chaos. Whatever it took, only one thing counted: pure beauty.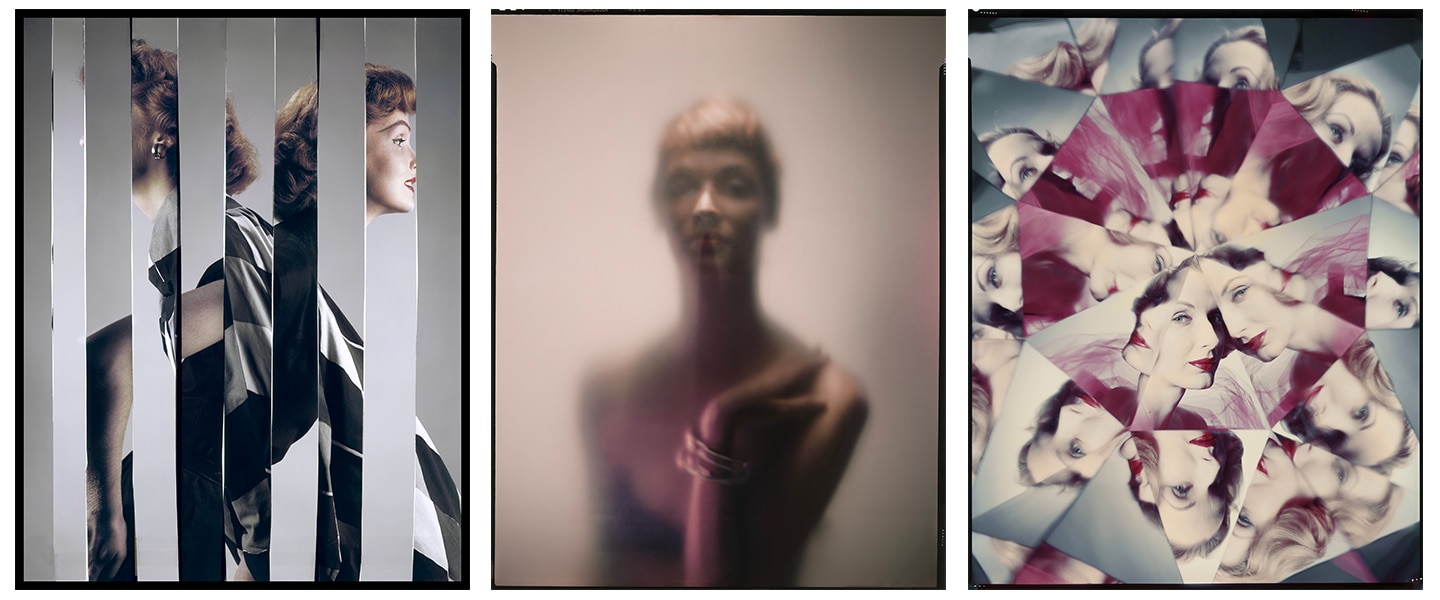 From left to right: Untitled, around 1948; Variant of Kaleidoscope cover photograph, November 1948. Model: Teddi Thurman; Kaleidoscope for an Advertisement of Charles of the Ritz, 1956 © The Estate of Erwin Blumenfeld

Samaritaine's display of Blumenfeld's photographs aims to allow visitors to experience a wealth of different perceptions in a single space. Transported to the heart of the images shot in his New York studio, visitors set off on a personal journey through transparency and games of hide-and-seek, all in a floating world where nothing is ever as obvious as it seems. The depth-altering effects and optical illusions make this collection a very fluid one that can be viewed from many different angles, a space where an exhibition becomes a celebration of the senses.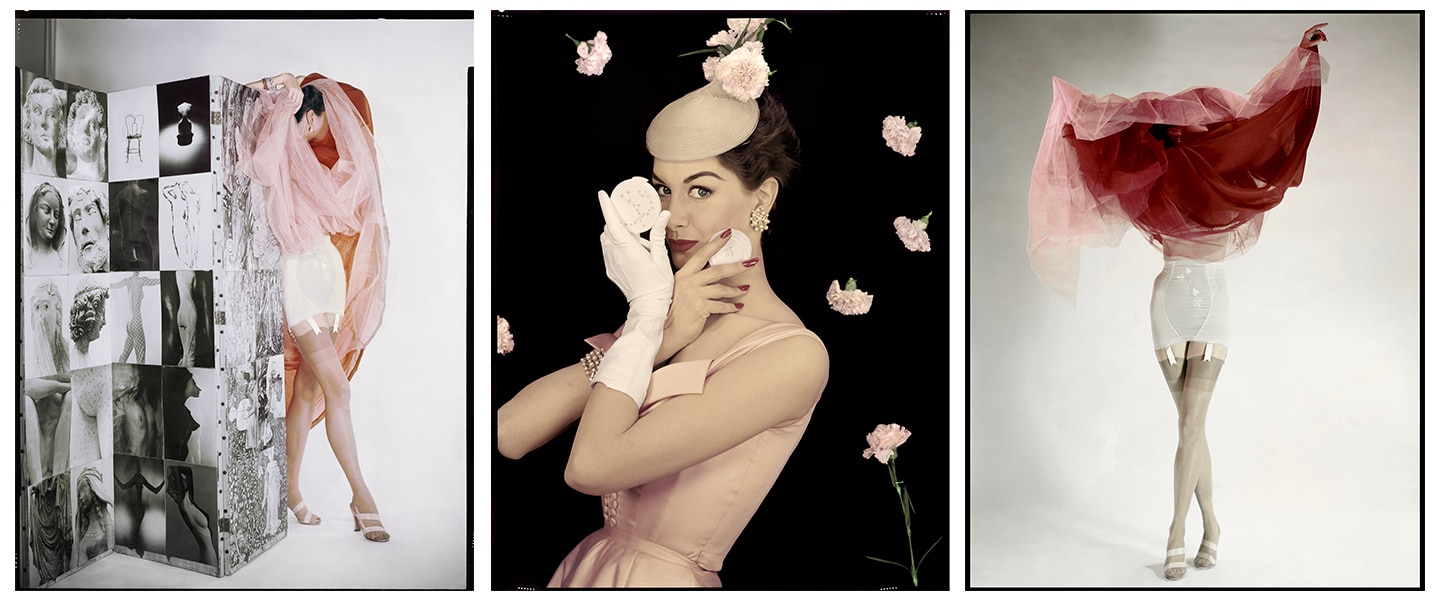 From left to right: Lily of France Corset, Dior Organdie, Modeltex Stockings, Valley Sandals. Model: Ruth Knowles. In front of a screen of photographs by Blumenfeld. Variant of the photograph published in Vogue US February 15, 1953; Powder Box for Elizabeth Arden, 1955. Model: Nancy Berg © The Estate of Erwin Blumenfeld; Variant of the photograph published in the article "Retouching the Figure", Vogue US, February 15, 1963, p 120. Dior Organdie, Lily of France Corset, Modeltex Stockings, Valley Satin Sandals. Model: Ruth Knowles © The Estate of Erwin Blumenfeld

Black veils, chiffon and lace, screens and filters, makeup and lighting: all used to cover part of the model. Only the model's large eyes are visible on her face, so you are left fixated on the endless leg that emerges from the screen. For Erwin Blumenfeld, hiding or partially obscuring the subject is not just about simplifying the design. The design transcends beauty. It is a game of photographic hide-and-seek; this art of concealment arises from Blumenfeld's need to emphasize the unknown, gaps in the evidence behind what we see. By introducing white or blur, by fragmenting the image, he breaks up the full image to heighten the viewer's desire for discovery. The purpose of fashion photography is not to say what is true or false. It is simply the space where two moments come together. Differently.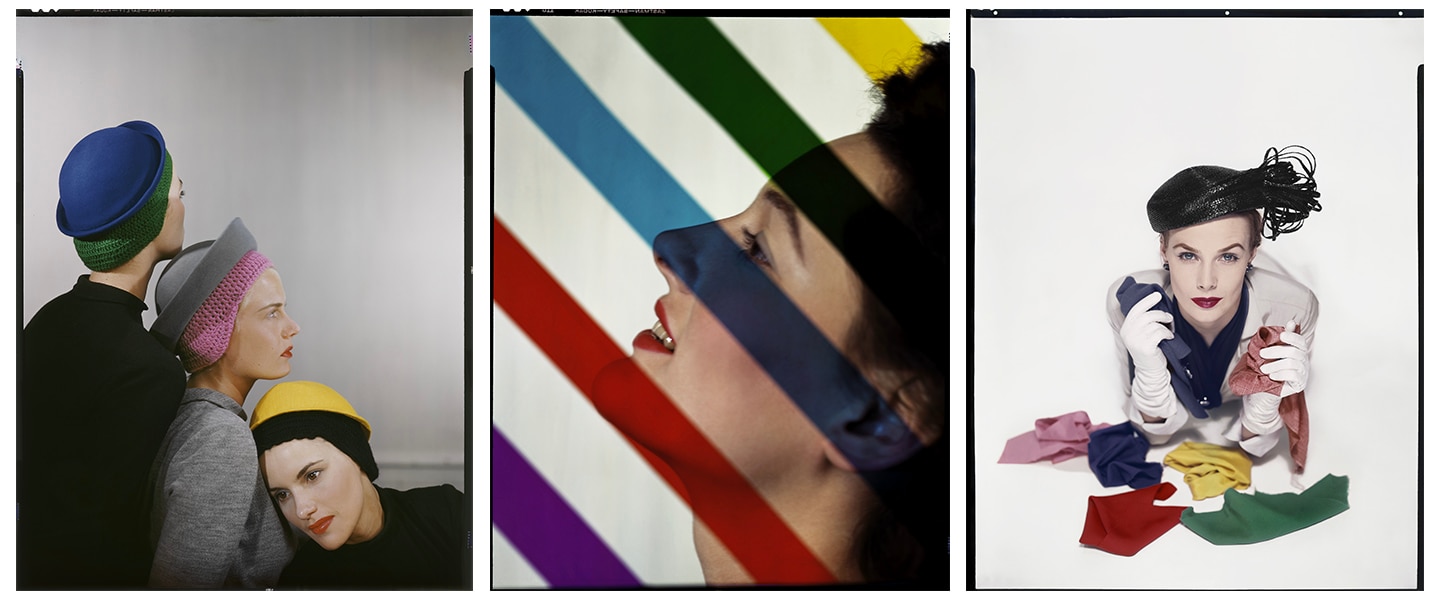 From left to right: Variant of Vogue US cover photograph, August 15, 1944; Photograph used for the cover of Harper's Bazaar, November 1, 1942 © The Estate of Erwin Blumenfeld
Erwin Blumenfeld
German with a Jewish background, Erwin Blumenfeld (1897–1969) left Berlin after World War I (1914–1918) to settle in the Netherlands. It was there that he developed his passion for the avant-garde. On the cusp of the Dada movement, he experimented with an art form that, at the time, received no support. A keen drawer and collage maker, photography not only offered him a new medium, but also opened the door to a professional career.

He relocated to France in 1936 and his career as a photographer truly began the following year, when his unique qualities as a portrait artist allowed him to quickly establish himself in the field. At this point in his career, he was simultaneously working for press magazines and collaborating with art magazines like Verve. He then began working regularly for Harper's Bazaar and Vogue France. World War II forced him into exile. He moved to New York, where he focused almost exclusively on fashion photography, which he would significantly modify through the use of color.

Armed with a razor-sharp sense of humor and a strong connection to European culture, he sought to renew the very concept of portrait photography with each new angle and was always open to drawing inspiration from his bank of diverse, erudite references. References to traditional art movements can be found throughout his work, like footnotes to his very first artistic passions. The Italian Renaissance, Impressionism and Surrealism have all subtly left their mark on his work. This tireless reader, fascinated by words, writing and ideas, always remained faithful to the concept of a world saved by creativity and to the role of the artist in society.

erwinblumenfeld.com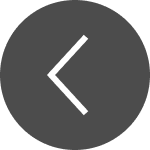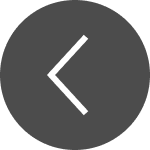 From left to right:

1. Untitled, circa 1954, model Jean Patchett
2. Variant of Vogue US cover photograph, June 1949, model Catherine Cassidy, dress and Hat Henri Bendel
3. Variant of the photograph published in Vogue US, 1 November 1949, p101, Sargent dress by Christian Dior, model Evelyn Tripp
4. Variant of the photograph published in Vogue US, 15 March 1953, p 62, Christian Dior dress and jewels by Verdura, model Evelyn Tripp
5. Untitled, circa 1952, model Sunny Harnett
6. Variant of Vogue US cover image, 15 March 1950, model Elise Carlson
7. Variant of Vogue US cover photograph, 1 May 1949, model Ruth Knowles
8. 'À la Mondrian', alternate of a photograph for Life, 1954
9. Variant of the photograph published in the article '6 versions of delicate stockings' in Vogue US, 1 February 1954
10. Saddler's Wells Ballet Dancer, 1949
11. Variant of Vogue US cover photograph, 15 September 1948
12. Untitled, 1948, model Charlotte Payne
13. Variant of the photograph published in Vogue US, 1 August 1950, p 63 model Dovima
14. Variant of the photograph published in the article 'Rage for Color' in Look, 15 October 1958, model Bani Yelverton
15. Untitled, circa 1944
16. Untitled, circa 1947
17. Untitled, 1956
18. Untitled, circa 1947
19. Powder Box, circa 1950
20. Advertising photograph for Elizabeth Arden, undated, model Evelyn Tripp
21. Untitled, circa 1944
22. Variant of the photograph published in the article 'Retouching the figure', in Vogue US, 15 February 1953, p 120, organdie by Dior, girdle by Lily of France, stockings by Modeltex, satin sandals by Valley, model Ruth Knowles
23. Self-portrait with Deardorff camera, New York, circa 1950, Gelatin silver print

© The Estate of Erwin Blumenfeld