ERNEST BY NAOËLLE D'HAINAUT & ERIC KAYSER

Rivoli, Level 0, 4
A breakfast of fresh bread and croissants at Ernest in the bakery section, which has an oven located in the basement — a world first for a department store. From 7:30AM, pastries, bread, sandwiches and other quiches are available to eat in or take out; then from 7PM until midnight, the establishment turns into a wine/tapas bar until midnight. Rivoli/First floor.

Dine with friends at Ernest in the brasserie section, which is above the bakery. Open from midday until midnight, the brasserie serves contemporary cuisine from a menu
created by Michelin-starred chef Naoëlle d'Hainaut, the winner of season 4 of TV show Top Chef, and its décor is the work of designer Constance Guisset.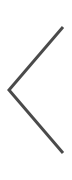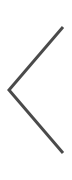 Location
opening hours
Monday 7:30 am - 10 pm
Tuesday 7:30 am - 10 pm
Wednesday 7:30 am - 10 pm
Thursday 7:30 am - 10 pm
Friday 7:30 am - 10 pm
Saturday 7:30 am - 10 pm
Sunday 7:30 am - 10 pm