Immersion at Voyage,

Taking center stage beneath the iconic art nouveau glass roof on the fifth floor, with the iconic peacock fresco as a backdrop, Voyage, Samaritaine Paris Pont-Neuf redefines the rules of hospitality.
This eclectic 1000m² space that blurs boundaries is a vibrant place where fine dining, mixology, art, poetry and music all come together.

Transformed by architectural firm Jean-Michel Wilmotte et Associés, the hall is open from 10:00AM to night, with different atmospheres and changing menus that live up to customer expectations throughout the day. In this space, which is constantly in motion, chefs are designing the renewal of international cuisine under the direction of Mathieu Viannay (Meilleur Ouvrier de France and 2 stars in the Michelin guide) and Jimmy Elisabeth (Executive Chef of Voyage).
The Voyage menu, updated regularly, will offer you different culinary destinations throughout the year. A comprehensive list of cocktails and mocktails, all created by famous mixologist Matthias Giroud, takes inspirations from a huge library of wines and spirits featured heavily in the Maisons Moët Hennessy collection*.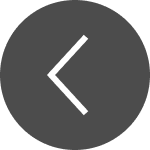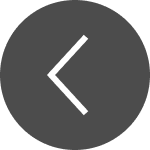 Whether you fancy savoring a cocktail, sharing food or sitting down for a more formal meal, you can order from the menu in all three of Voyage,'s seating areas — simply pick the ambience you are looking for :

- Good times at Monnaie, the perfect spot for chatting and catching up. Sit yourself on a stool at the bar and watch the mixologist at work prepare cocktails, or around a table on a golden seat ;

- Laid back at Seine, the ideal place for informal meet-ups. Relax into a comfy sofa and soak up the panoramic view of the Seine and many other surprises. You can also enjoy the beauty of the majestic glass roof, the fresco and the glass pavement galleries.
- Formal in the Louvre, the place to meet for lunch or dinner. Arranged beneath hanging greenery, take a seat on one of the large yellow bench seats and take in the stunning view of the rooftops of the Église Saint-Germain-l'Auxerrois ;
Voyage, is also open for private events, for corporations or individuals.

Studio K
Unbelievable culinary and sensory experiences, truly unexpected emotions nestled away in a private space in the kitchen for six to eight very special guests.
A project to discover urgently

*Alcohol is harmful to your health; please drink responsibly.
Location
opening hours
Monday 10 am - 8 pm
Tuesday 10 am - 8 pm
Wednesday 10 am - 8 pm
Thursday 10 am - 8 pm
Friday 10 am - 8 pm
Saturday 10 am - 8 pm
Sunday 10 am - 8 pm