Until May 17, Samaritaine will be answering all of your burning questions about the world of fashion design. When you visit the store, you'll find a range of exclusive events such as demonstrations, workshops, talks and discussions with experts focusing on fashion, the people at its heart and their expertise. But there's more! Samaritaine is giving you the chance to take part in a number of immersive experiences, so you can get the low-down on the lifecycle of a collection from the inside.
Get in the creative spirit
Become fully versed with the steps involved in bringing a collection to life, from the initial inspiration to moodboards and choice of materials, all the way through to the finished article. Gain exclusive access to the designer's studio and dive into Maison Patou's creative process, which promises to lift the veil on all the secrets of garment making. Want to try your hand? Design your own outfit on the Atelier à Croquis app, and don't forget to share your creation on social media!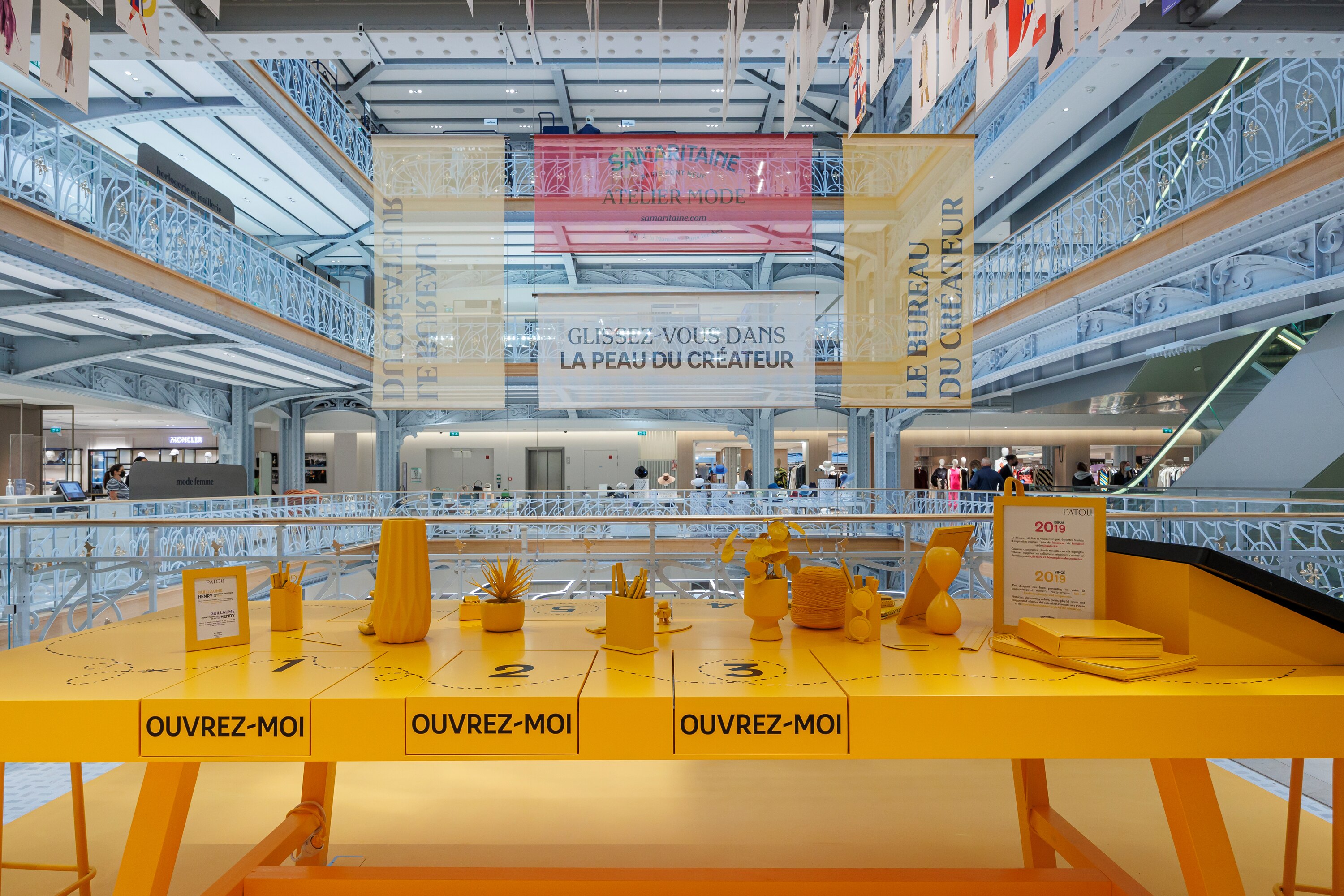 1st floor, Mode femme, Building Pont-Neuf
Be a designer for a day
Slip into the secret world of the design studio to watch trainee seamstresses at work and discover the tools of the fashion trade. Then, it's your turn! Using just fabric and adhesive tape, dress a mannequin in your most spectacular creation. Experiment with volume, patterns, pleats and materials to design your very own haute couture creation, all without using scissors or pins!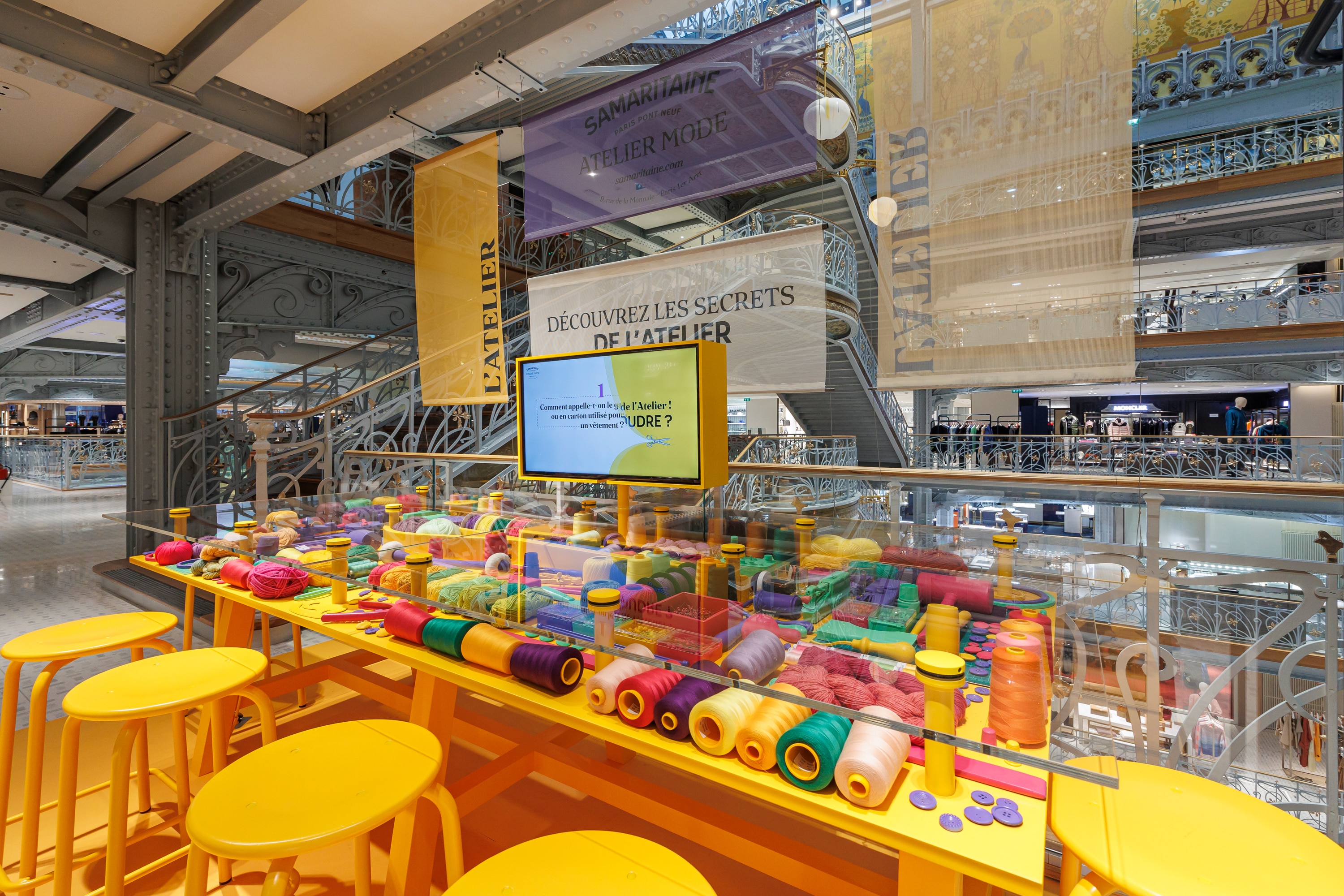 3rd floor, Mode homme, Building Pont-Neuf
Go behind the scenes in the world of beauty
Feel the backstage buzz of Fashion Week by treating yourself to a personalized makeover inspired by the latest catwalk trends. Draw on the expertise of our makeup artists for tips and tricks on how to reproduce your favorite looks, with a tailor-made makeup lesson to help you turn each new day into a fashion show!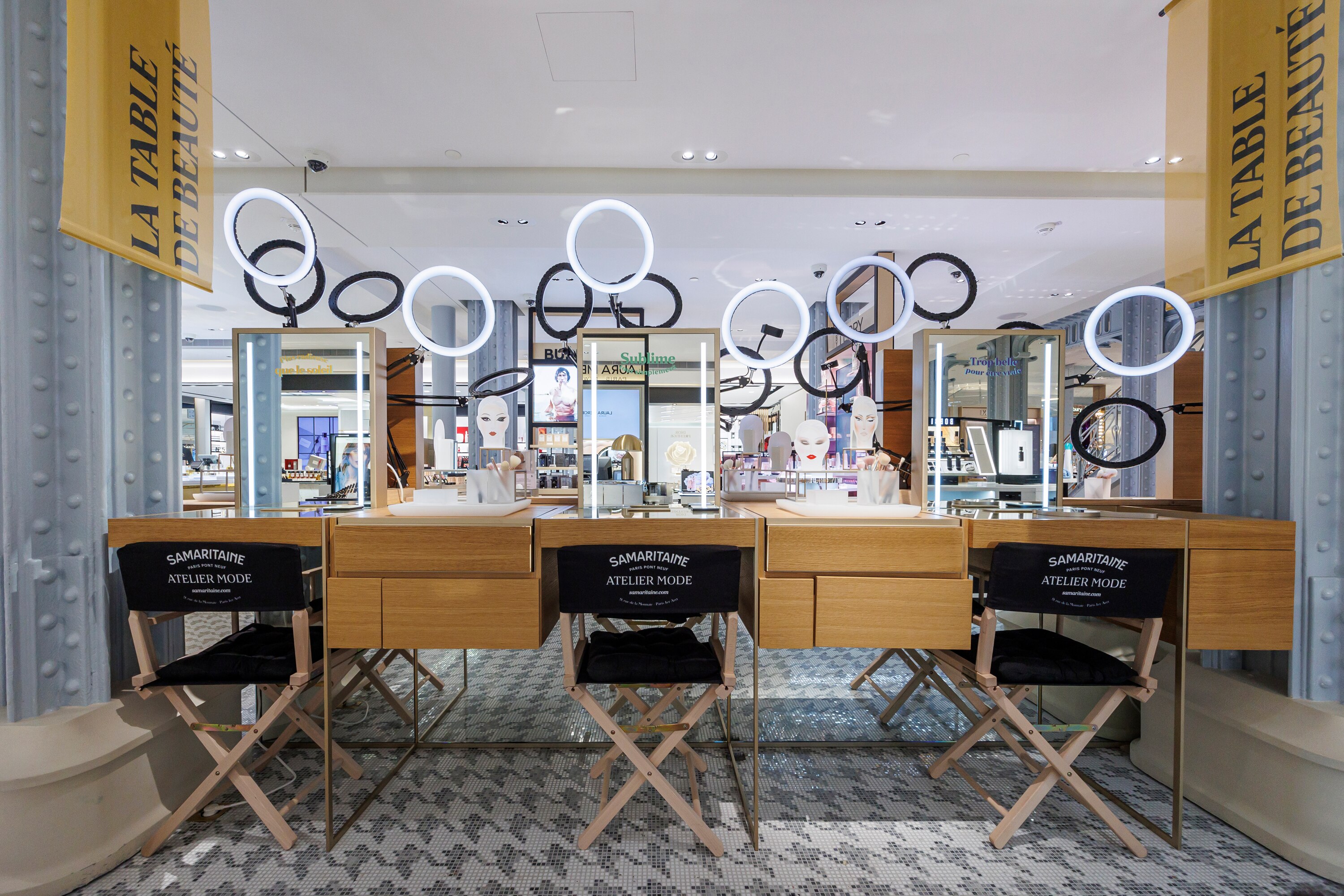 Basement, Beauté et services, Building Pont-Neuf
Strike a pose at our photoshoot
Always dreamed of being a cover star? Let Samaritaine put you on the front page of Paris' hottest fashion magazine with our fun, chic and totally unique photo booth. Head to Studio Samaritaine for a model-inspired photo shoot, and we'll email you your snap to share with family and friends. Say cheese!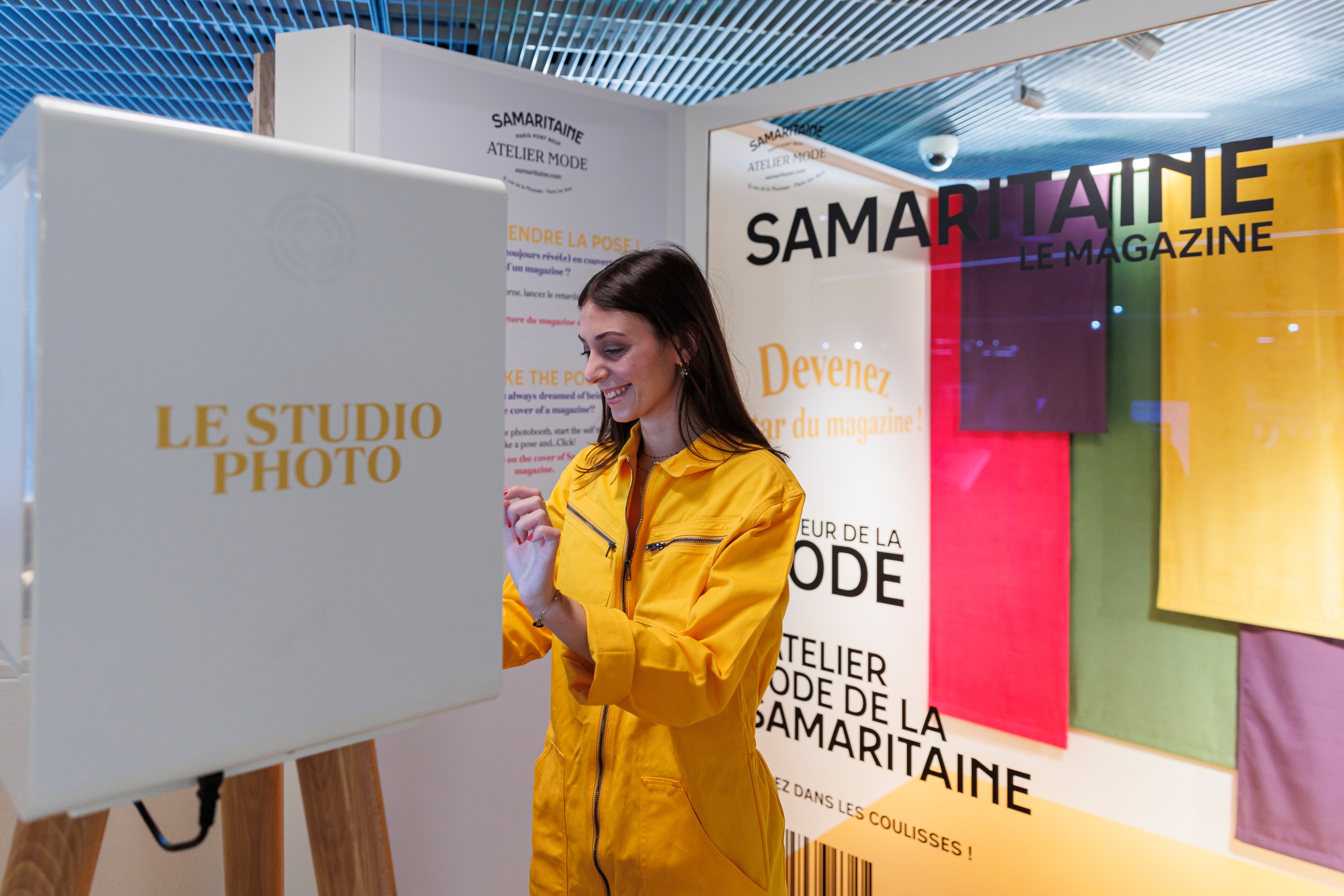 1st floor, Streetwear et Outdoor, Building Rivoli