Samaritaine is celebrating all facets of the fashion world... In its own way, of course! From the hustle and bustle of the designer's office, the commotion of the catwalk, through to the hushed silence of the workshops, explore the hidden depths of the fashion world and uncover all its secrets.
Samaritaine is taking you behind the scenes on an immersive journey where you can discover the world of fashion like you've never before!
Step 1: The Designer's Office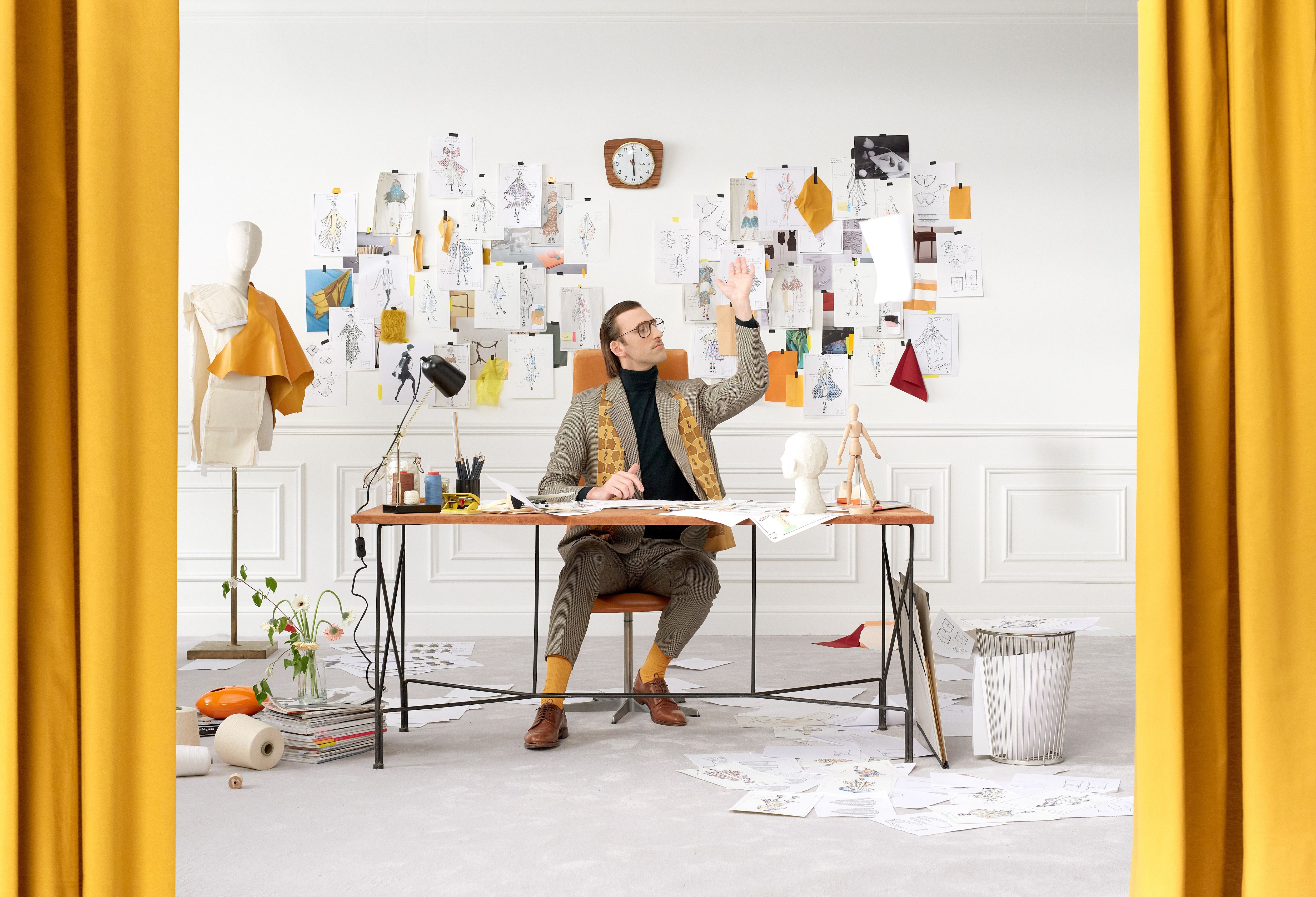 Amid a plethora of fabrics, colors, drawings and sketches, the designer's vision emerges as designs pile up on the floor... Welcome to the office of the designer, the orchestra leader whose symphonies echo through the fashion house halls. Through fabric and mood boards, this is where the pieces for the collection take shape. But shush! Let's not disrupt the creative process any longer. Time to head on over to the workshop next door...
Step 2: The Workshop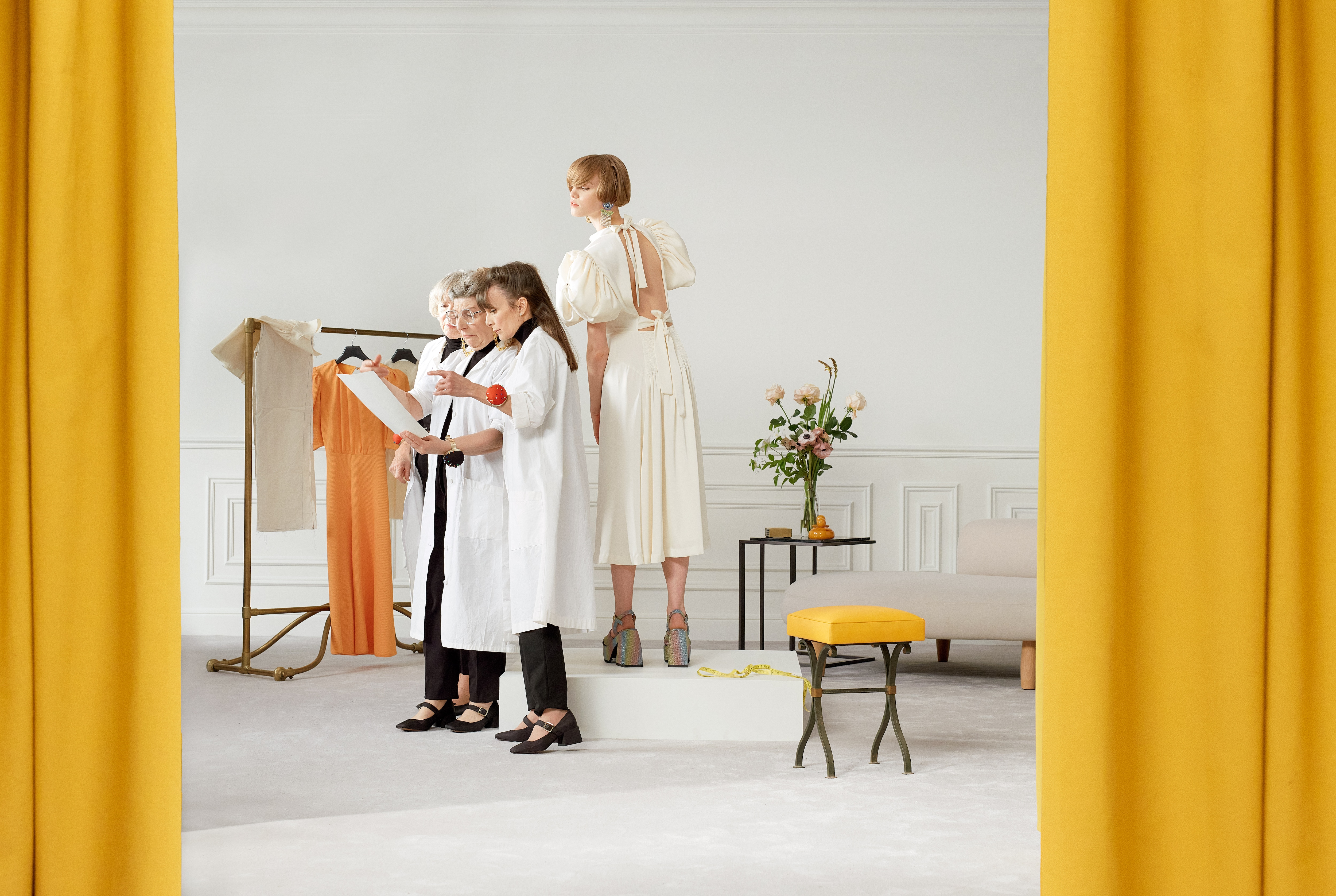 Talented tailors are busy bringing the designer's vision to life, accompanied by the hum of the sewing machines. Stitch, cut, pinch, thread, oversew, and there you have it: a first toile! With implacable rigor, curves are reworked, pleats are reshaped, volumes are reconsidered, and pinning is refined before moving on to the crucial stage: making the garment itself!
Step 3: Fitting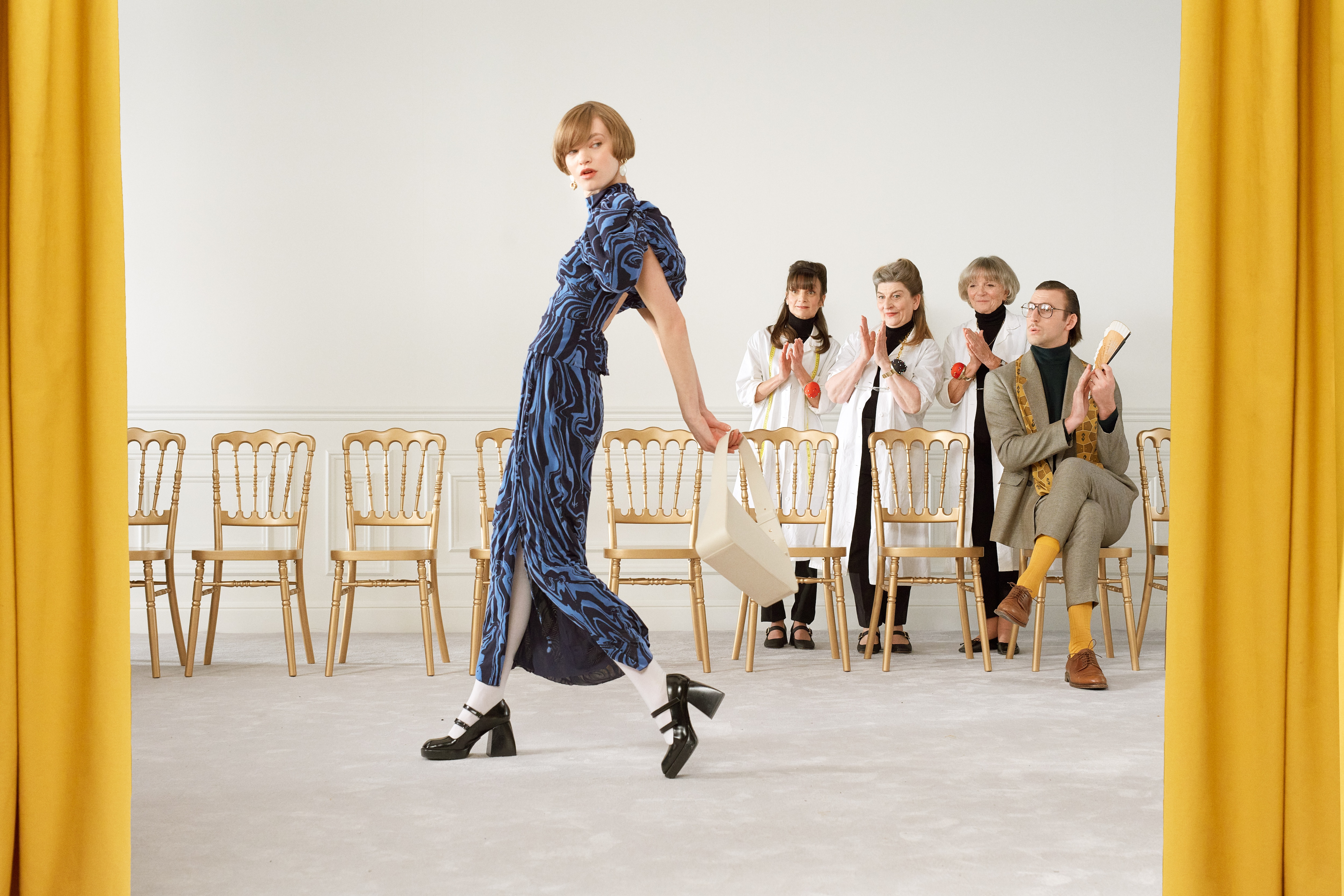 Hold your breath, it's make or break time! As the final check before the catwalk, the fitting session sets the tone for the collection. As the models step forward, the designer examines each look before delivering their final verdict... You'll be on the edge of your seat with suspense!
Step 4: The photo shoot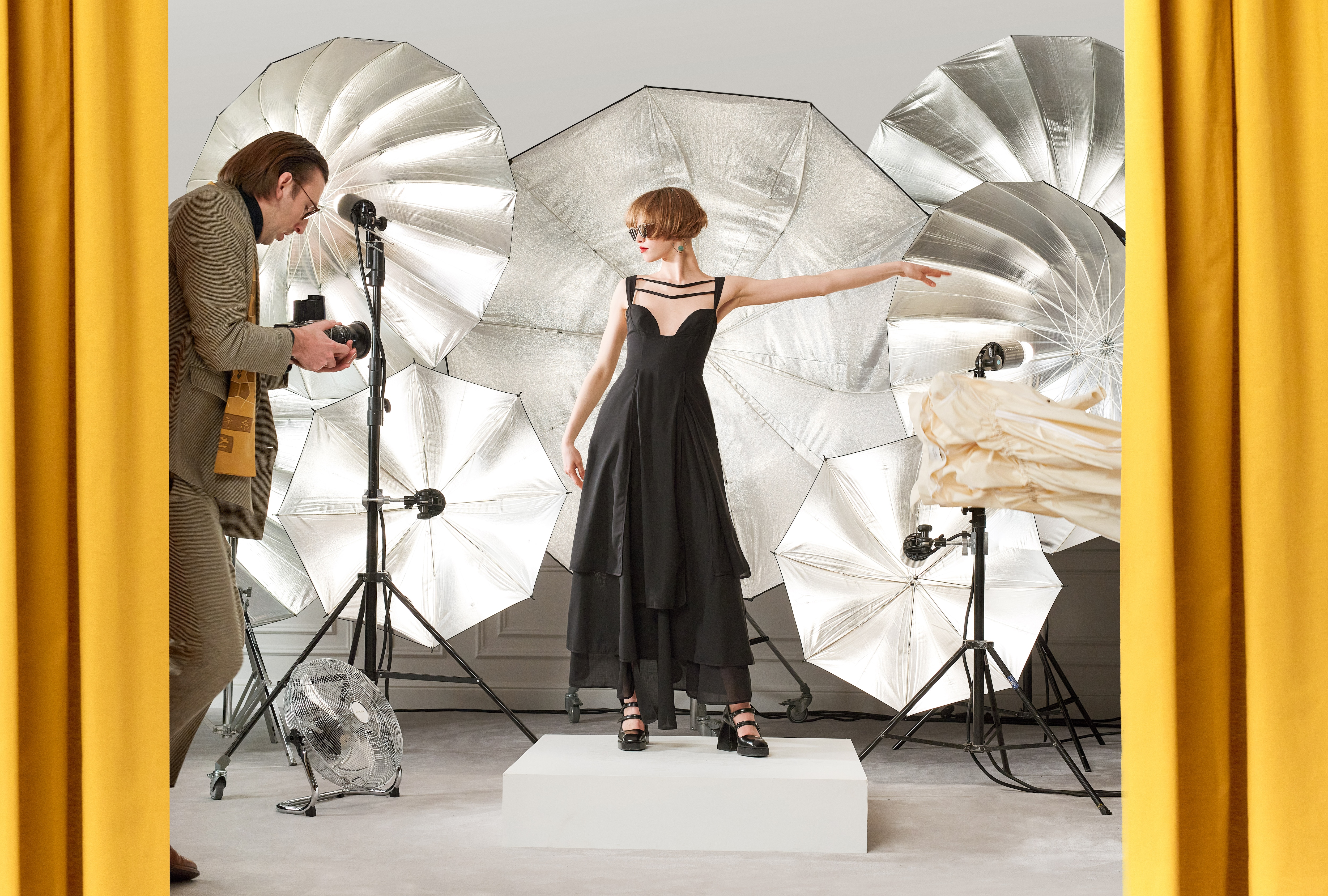 Stylists, hairdressers, models, make-up artists... Let yourself get caught up in the creative frenzy that takes over the studio during the shoot! Amid this furore, the photographer captures the collection's outfits, atmosphere and tone, all in line with the designer's vision. The final word? "Cheese" of course!