This autumn, 3 creative characters are taking over Samaritaine, bringing with them plenty of style and mischief. Their favorite game? Using materials and colors to transform everything that crosses their path. Carmine-red velvet, fir-green felt or canary-yellow faux fur… they each have their own unique trademarks.

Can you find the spaces and objects where SAM, ARI and TIM have left their mark? Here are some clues to help you recognize their signature styles.
SAM, Pont-Neuf's Ray of Sunshine

With a rectangular shape and luminous glow, SAM is bound to catch your eye. A dedicated follower of fashion, he lives for art and style, and longs to cover everything in sunshine yellow! That's why this one-of-a-kind toon floats from one floor to the next, transforming his favorite spaces using materials with lemon hues. It's a great way to add a splash of cheerful color to your shopping trip.

His dream? To one day dress the stairs, their handrails and the entire Pont-Neuf building in his favorite colors.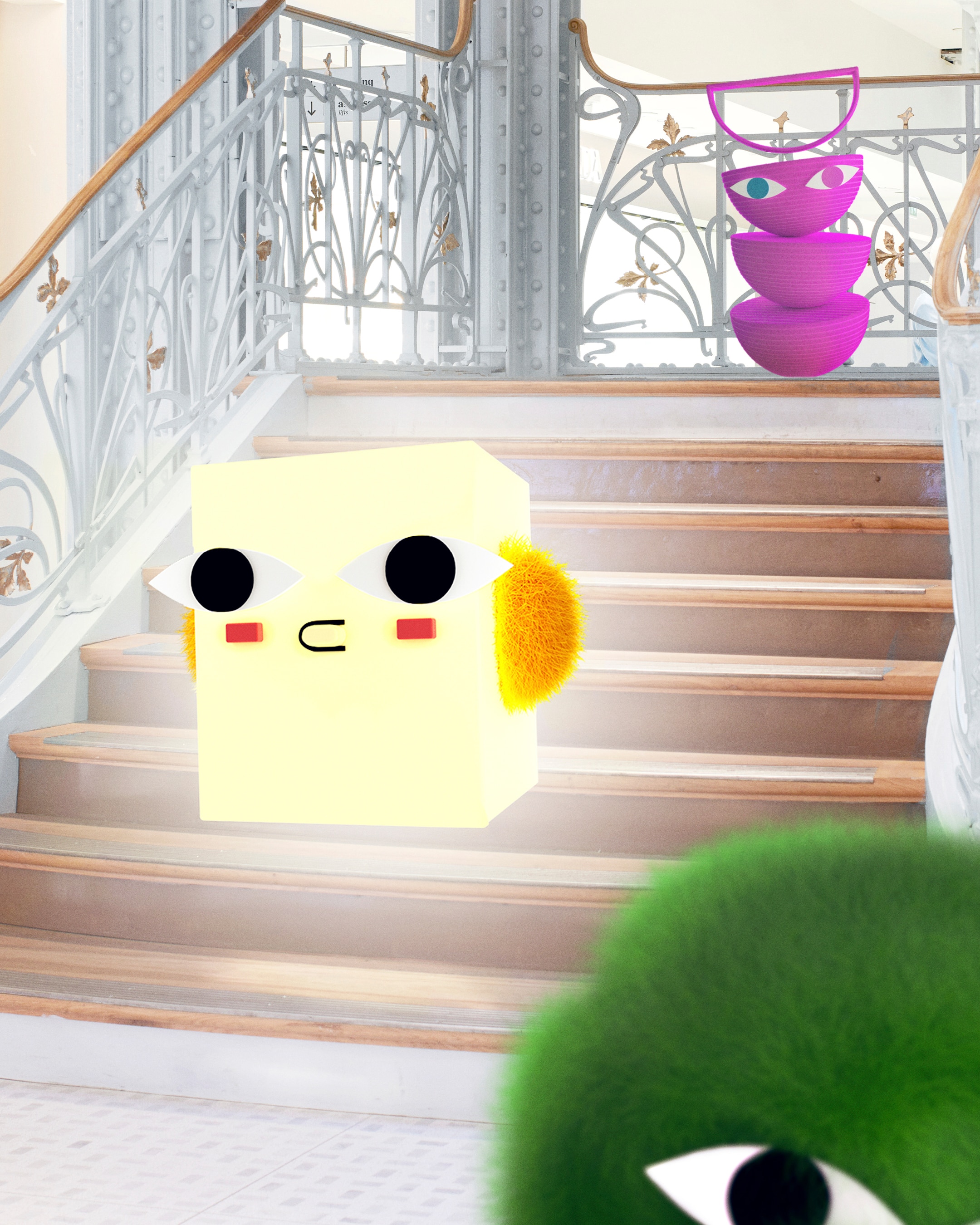 ARI, a Beauty Who's Bound to Turn Heads

ARI is known for her beauty. That is why this toon has set up camp on level -1 of Samaritaine — a space sure to wow you with its range of cosmetics and beauty products.

You will recognize ARI by her curves and enchanting gaze, as she peeks out from around the art nouveau shelves and columns.

More than anything else, ARI loves purple and velvety corduroy fabrics. They soften her complexion and give her peachy skin. However, this glamorous character has the unfortunate habit of covering everywhere she passes through with her favorite material.

What do you think ARI will have transformed?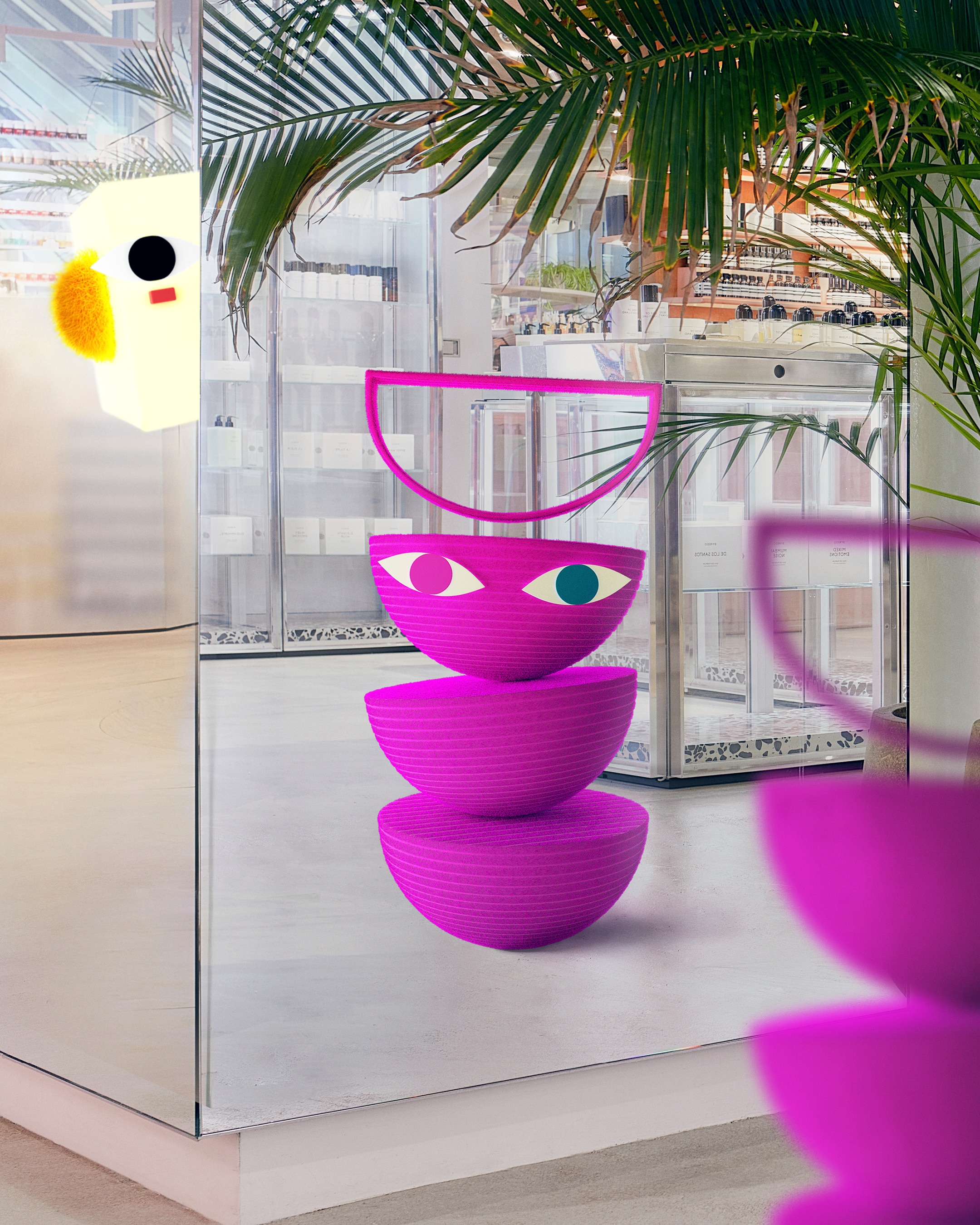 TIM, the Avant-Garde

Then there's TIM, who isn't afraid to try an avant-garde look. He bounces all over the Rivoli building, leaving a trail of his signature looks behind him. His biggest weaknesses?

Faux fur, the color green and streetwear! He is always on the lookout for new trends and has a talent for finding promising new designers.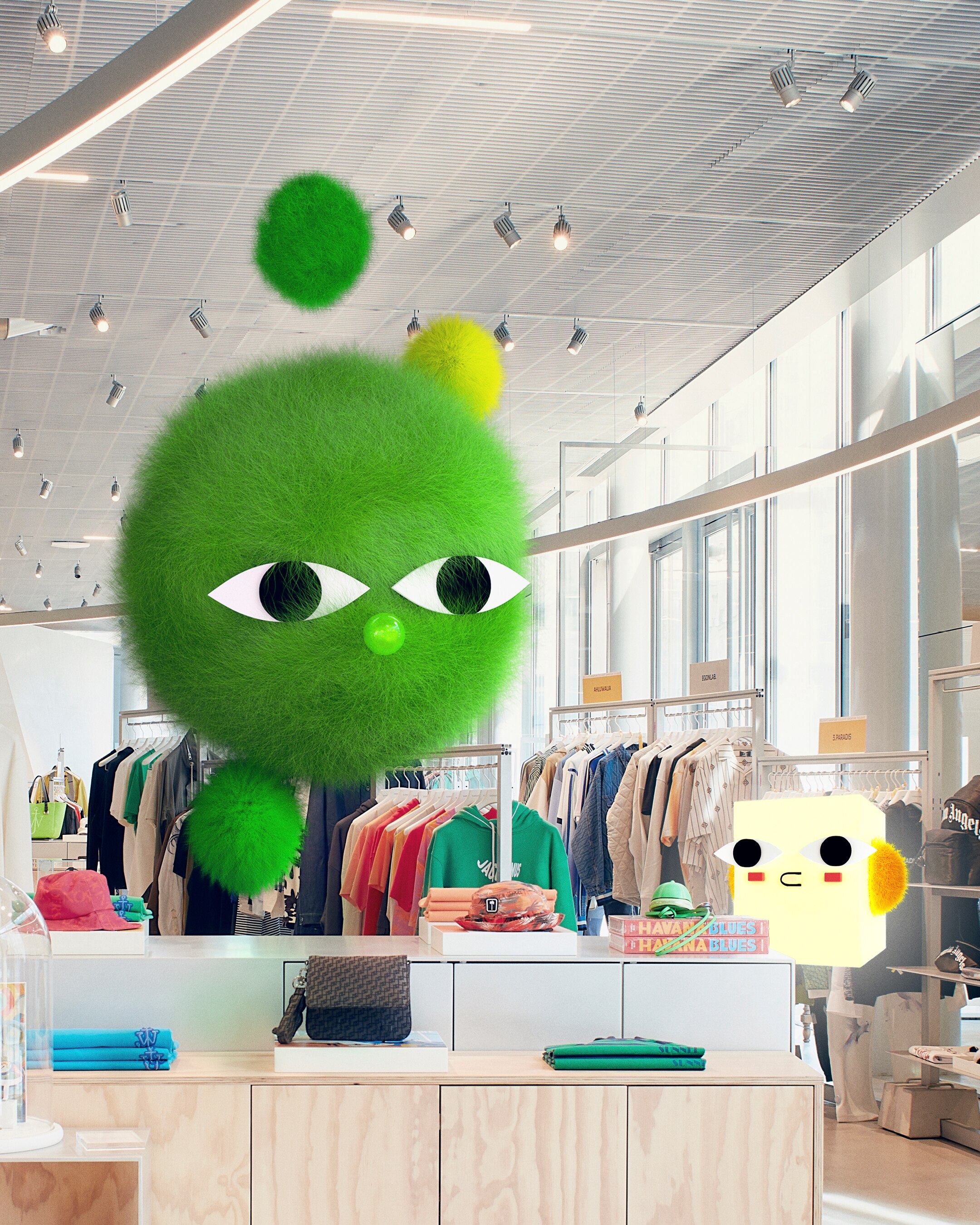 Head to Samaritaine to explore the spaces transformed by SAM, ARI and TIM.
Step into the world of these 3 technicolored toons for a visit guaranteed to be full of fun and creativity.