At Samaritaine, shopping is an art in itself! So it's no surprise that the store continues to offer its French artistic vanguard a platform for free expression: Factory. Every year, a new cohort of Parisian artists comes to transform the Espace Rivoli. A way to make art even more accessible while showcasing the work of young, rising talents.For its 2nd edition, La Factory has chosen to use a 100% female quartet. From la rentrée in September, these young artists will distinguish the walls with exclusive XXL works for a whole year – making your visit to the Samaritaine all the more worthwhile.

Keep reading to find out more about each of these exceptional artists.
Cécilia Granara and her explosive color paintings
After exhibiting in major cities like Berlin, London and Paris, Cécilia Granara returns to the city with a bold appearance at Samaritaine! This painter, a graduate of the Central Saint Martins College of Art and Design in London and the Ecole Nationale Supérieure des Beaux-Arts in Paris, has a brush stroke that will show you life in pink, yellow and green.

She transforms the Rivoli ground floor walkway with hanging artwork that transcribes a hypnotic enchantment, inspired by the decorative floral motifs in Italian ceramics and Moroccan art. Discover her work at @ceciliagranara and the Rivoli ground floor walkway at Samaritaine.


Ella Bats and her large-scale photographic installations
Photographer Ella Bats is covering the Rivoli walls with a photographic collage of monumental dimensions. By playing with color and material, opacity and transparency, her plan is to make the invisible visible!

For her collaboration with Samaritaine, it's the genesis of love that the winner of the Young Talents Prize of the Agents Associés wanted to capture, in a series entitled Adam and Adam.

Through this male couple and the ambivalence of their intertwined bodies, she represents the different states of this powerful and fluctuating feeling: sometimes tender, passionate, fragile or even tumultuous. And we don't just like it, we love it.

Discover her work at Café Zinc escalator by the Brûlerie des Gobelins, Espace Rivoli.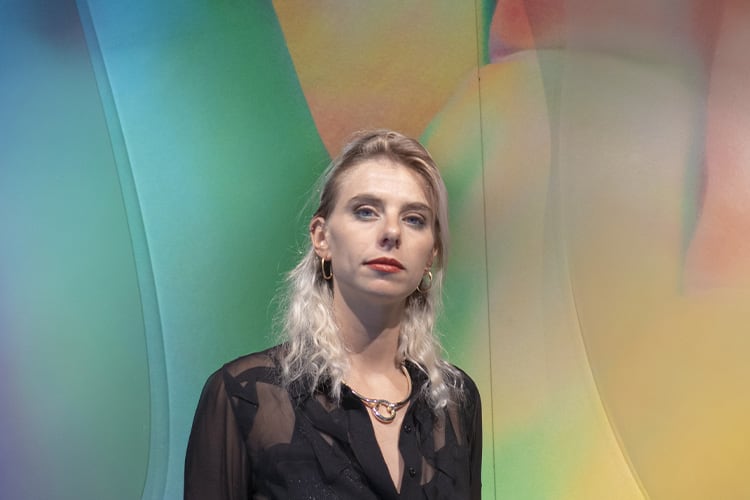 Desire Moheb-Zandi and her artistic sculptural tapestries

Art is built from thread to needle! Born in Berlin, Desire
Moheb-Zandi integrates her personal history and cultural identity into her large-scale sculptural tapestries. To construct these works made of fabrics, rubber tubes or even synthetic nets, she draws inspiration from her childhood memories in Turkey when she watched her grandmother work on her loom.

She combines traditional techniques with modern media to create these tapestries with colorful, elegant and dynamic patterns.

Discover her work at the escalator, SHINZO area, Espace Rivoli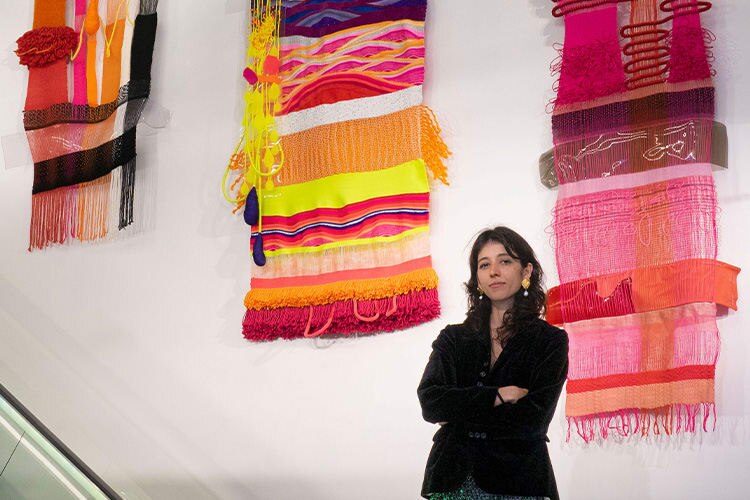 See you at Factory?