How to expertly layer your fragrance
There's something special about having a signature scent, but even more so when it's unique to you. And the best way to ensure a fragrance is yours and yours alone? Scent layering.

It's a ritual that's gaining traction in the age of personalization, where you can create a cocktail of different perfumes to create something that matches your mood, the season, or an occasion. You might even discover a blend that's so addictive, it's all you wear - the truest definition of a signature scent!

Layering fragrance requires a little consideration — some notes pair beautifully, whereas others might clash. To help you create your own perfect blend that solicits all the compliments, we've compiled some expert tips and complementary pairings below.
HOW TO LAYER
Layering scents can be as simple as spritzing on two or three existing favorites, or pairing a fragranced body product with a traditional eau de parfum. Either way, it's a creative means to add depth, complexity, or to put a twist on an old favorite. Choosing what to layer comes down to trial and error, but a basic understanding of olfactory families will help you decipher notes that play off one another.

First, floral scents are sweet, feminine, and bright — and wildly popular. Some well-known blooms include jasmine, rose, tuberose, lily, and ylang ylang. Then there are oriental or amber fragrances, characterized by spicy, sensual notes like vanilla, patchouli, and resins. The third family is woody, which are verdant, slightly more masculine scents with classic notes such as cedar, pine, sandalwood, and vetiver. Finally, fresh scents encompass anything that's bright, clean, and refreshing. In this category you'll find citrus fruits, herbs, and aquatic notes like sea salt.

There are no hard and fast rules, but some pairings we love include floral-amber, woody-fresh, and floral-fresh. It's also important to test the pairings on your own skin, as our oils can impact how a scent develops over time.
PERFECT PAIRINGS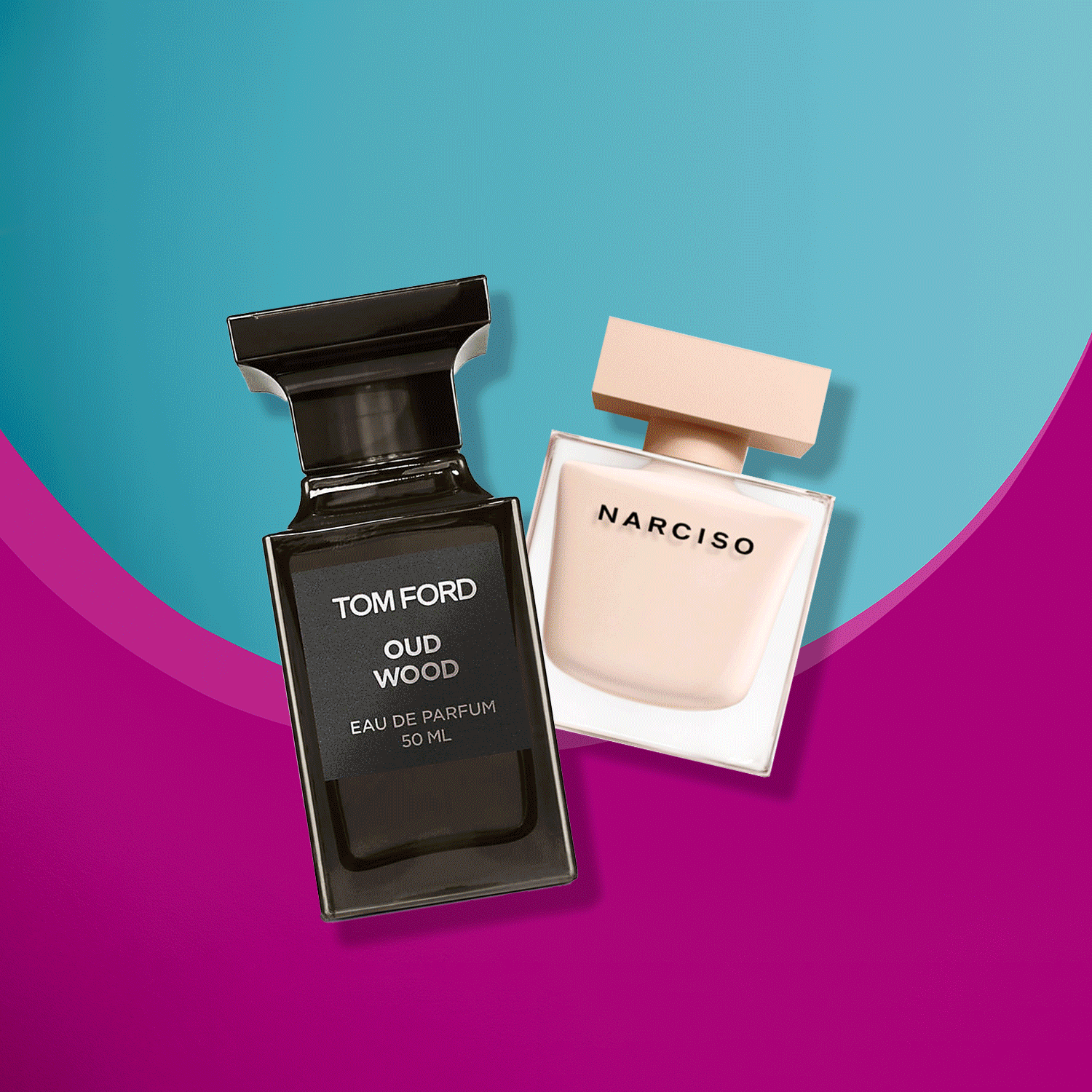 If you're looking for somewhere to start, or simply want to add some unique pairings to your existing fragrance wardrobe, here are our go-to duos.

Tom Ford Oud Wood and Narciso Rodriguez Poudree

For a rich, evocative pairing, look no further than these two. The powdery sweetness of Poudree adds a lightness to notes ofsandalwood and vetiver in Oud Wood.

Tom Ford Tuscan Leather and Gucci The Alchemist's Garden A Forgotten Rose

Roughen up the heady floral notes of A Forgotten Rose Perfumed Oil with Tuscan Leather. Together, it's a duo that's punchy and long-lasting.

Gucci The Alchemist's Garden The Voice of the Snake and Gucci The Alchemist's Garden A Song for the Rose

Both of these scents have a woody base, but the musk and Bulgarian rose found in A Song for the Rose is just enough to sweeten up the patchouli-heavy The Voice of the Snake.

Bvlgari Allegra Riva Solare and Dolce & Gabbana Light Blue Intense

Like a sun-drenched day on the Italian coastline, both these citrus-forward perfumes are bright, zesty and fresh. Riva Solare has a beautiful base of musk, while Light Blue reveals jasmine and woods for long-lasting sweetness.

Bvlgari Allegra Magnifying Bergamot and Malin+Goetz Cannabis

The pairing of Bvlgari's zingy citrus with earthy cannabis is surprisingly dynamic. The lightness of bergamot slightly softens the smokiness of the cannabis. This pairing is great for those who want to dip their toes into gender-neutral territory.

Bvlgari Allegra Rock'n'Rome and Narciso Rodriguez For Her

Allegra Rock is fizzy and deliciously sweet, lending itself nicely to the musky softness of Narciso Rodriguez's For Her. Together, this pair is decadent and feminine.

Issey Miyake L'Eau d'Issey and L'Eau d'Issey Pour Homme

There's no reason why you can't layer male and female scents, especially if they're from the same fragrance family. L'Eau d'Issey is delicate, clean and aquatic, while L'Eau d'Issey Pour Homme carries a few woody notes for depth.