No filter needed
For years now, we've been infatuated with the idea of glowy, glossy skin. The trend has moved through a few different phases: shimmery highlighters, glass skin, dolphin skin, the clean look… But the latest trend is a surreal glow that looks out of this world.

Like a red lip or winged liner, uber-dewy skin is a makeup statement that takes time and preparation, but the results are absolutely worth it. Keep reading for our top tips to create the aesthetic at home.

FIRST, HYDRATION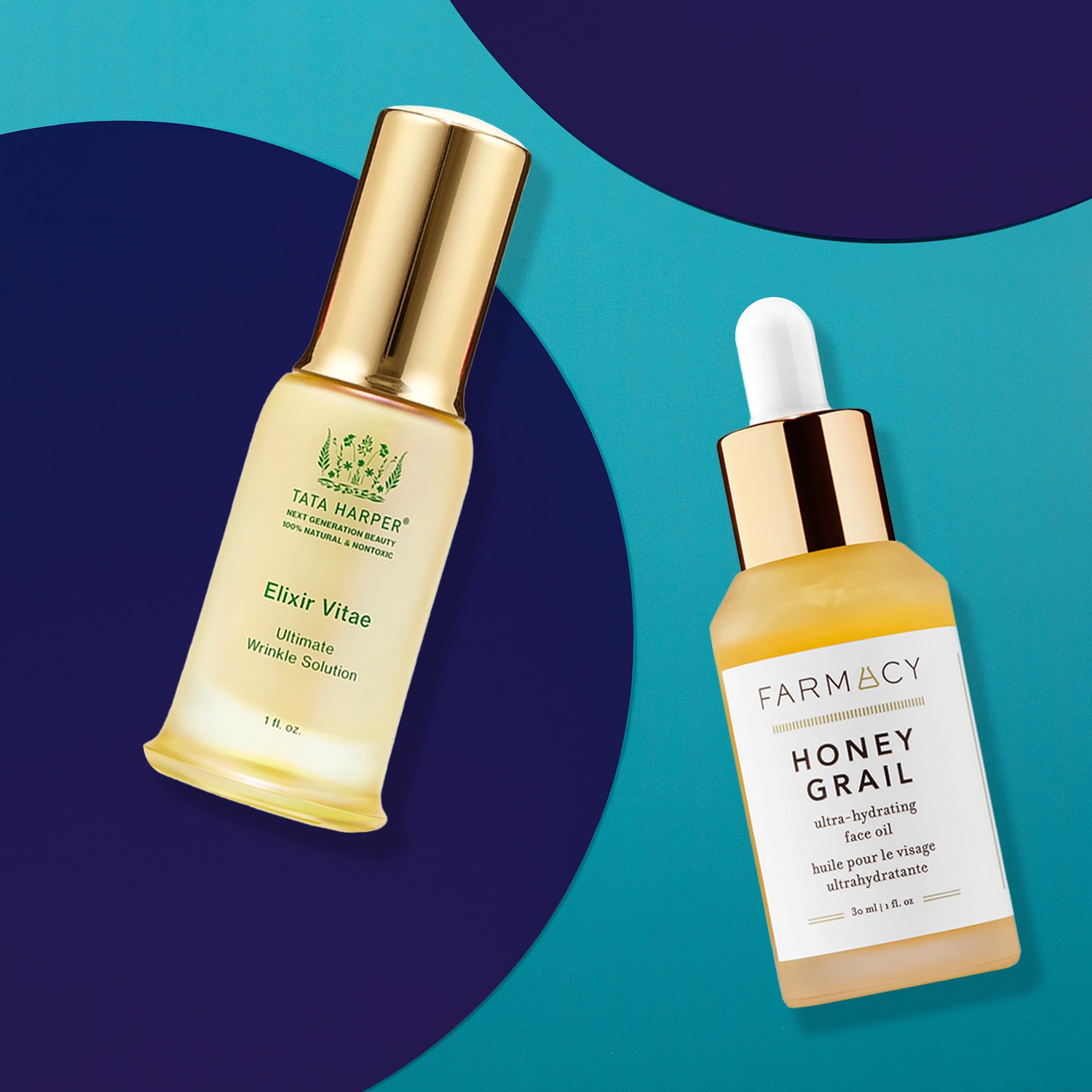 Hyper-glossy skin starts with skincare, specifically products that will smooth, plump, and hydrate. Regular exfoliation is one of the most effective ways to achieve a bump-free canvas, so apply an acid-rich treatment once to twice weekly. We love Drunk Elephant's T.L.C Sukari BabyFacialTM, a blend of alpha hydroxy acids and beta hydroxy acids that dissolve dead skin cells for baby-softness.

As for hydration, the key is to layer essences, serums, lotions, creams, and oils for a plump, bouncy base. Start with clean, damp skin and press a water-based essence, like La Mer's The Treatment Lotion, to top up moisture. Follow up with a replenishing serum — Tata Harper Elixir Vitae has a beautiful dewy finish — before locking in all the goodness with a rich facial cream. Clé de Peau Beauté's La Crème, while technically designed for use at nighttime, has an incredible radiant glow about it that instantly illuminates. To seal the deal (and add extra sheen), pat on a few drops of facial oil, focusing on high points like your cheekbones. Farmacy's Honey Grail Ultra Hydrating Face Oil is packed with sea buckthorn and flower oils to replenish and strengthen.

If you need a quick boost, another option is to slather on a juicy hydrating mask before following up with the remainder of your routine. Chantecaille's Jasmine and Lily Healing Mask has a bouncy texture that melts into the skin instantaneously, while the Bio Lifting Mask+ is buttery and thick for suppleness and bounce. Apply it right after a warm shower, when your pores are slightly relaxed, for best results.
ACE YOUR BASE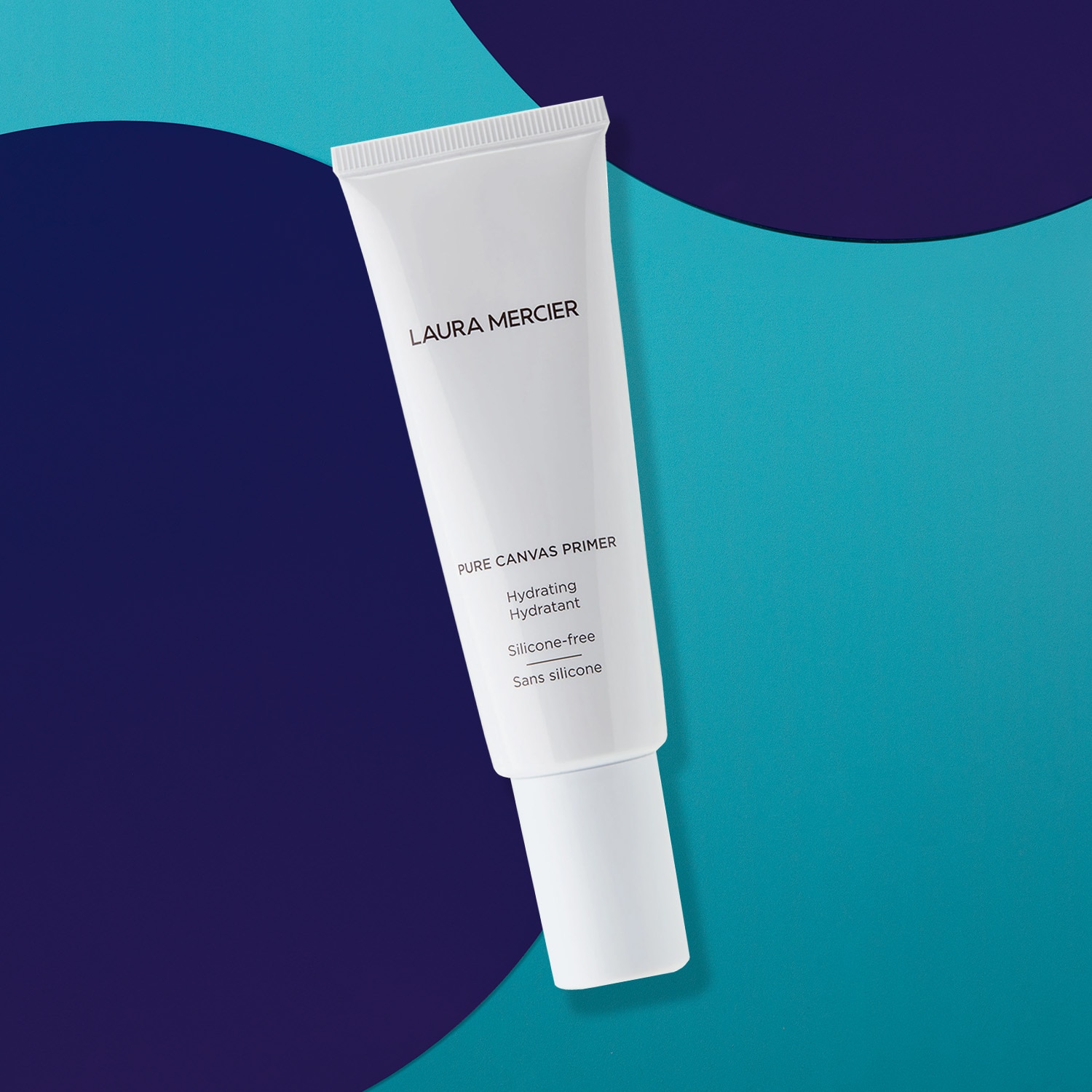 The next key step in cultivating a liquified skin look is through primer. Not only will a great formula leave you glowing, it will also smooth the look of pores and fill in any fine lines.

Our pick is the Laura Mercier Pure Canvas Primer. It's a silicone-free formula, so it won't leave your complexion looking flat, but instead contains squalane and glycerin to further hydrate. Try working it in with your fingers, as the warmth will ensure an undetectable finish.
LIGHTWEIGHT COVERAGE
Skin tints and highlighters are the perfect final step when it comes to creating glowing skin. An oil-based tint is a great option as it will reflect light beautifully — plus have a long-lasting ultra-glossy finish. When it comes to application, less is more, so be sure to focus on areas that need the most coverage and buff outward.

Finish with a clear, glassy highlighter (steer clear of shimmery or glittery formulas). Tap it across all highpoints, and don't be afraid to layer up on your eyelids, Cupid's bow, tops of your cheekbones, the underside of your brow and along the bridge of your nose. If you want to add a little extra dimension, top it off with a tiny dusting of iridescent powder.

By this point, your skin should be so glowy, it looks unreal — in the best way possible!