How to decipher, drink, and enjoy
Once thought of as a beverage reserved for only serious connoisseurs, cognac is experiencing a wave of popularity amongst mainstream drinkers and younger aficionados. Aside from being a truly artisanal product, this sophisticated spirit is as delightful when sipped neat as it is served in a cocktail. If you're new to this top-notch tipple, here's everything you need to know to buy, drink, and enjoy it.
What is cognac?
Cognac is a type of brandy that's made from distilled white wine. That's not to say you can distil any vino and call it cognac, as the production of this spirit is strictly regulated. Firstly, it can only be produced in six designated crus in the appellation of Cognac in western France. It can also only be made from designated types of grapes, the Ugni Blanc being the most widely used variety. To become cognac, the wine from these grapes must be double-distilled in copper pot stills of specific maximum capacities no later than March 31 after its harvest season and then be aged for at least two years in oak barrels from one of two areas in France.
What are the different types of cognac?
A cognac is classified by the youngest eau de vie — the clear spirit produced from second distillation — in its blend. The most frequently seen classifications are VS ("Very Special", which can also be indicated by three stars on the label), where the youngest eau de vie has been aged for at least two years; VSOP ("Very Superior Old Pale") for at least four years; Napoleon for at least six years; and XO ("Extra Old") for at least ten years. Other aging categories include the recently added XXO ("Extra Extra Old") for cognacs aged for at least 14 years. The highest-quality cognacs can be classed as Réserve or Hors d'âge ("beyond age"), for those with the youngest component at least ten years old (for Réserve) or 14 years old (for Hors d'âge) but the average age of the blend is often much older.
How do I drink cognac?
The production of cognac may be heavily regulated, but you'll be relieved to know that there are no rigid rules to follow when it comes to enjoying this spirit. Traditionally, cognac was taken as an aperitif or digestif, but it's since become increasingly embraced as a tipple for any time of the day. You might want to drink older cognacs — the VSOPs and older — neat to fully appreciate their true characteristics, while a younger VS could benefit from a little water or ice to help its flavors blossom.
Can I mix it?
Yes! There are plenty of great cocktails that use cognac as their base. A classic is the Sidecar, a sophisticated, sugar-rimmed libation that mixes cognac with orange liqueur and lemon juice. There's also the Sazerac. This Old Fashioned-like drink can be made with rye whiskey, but the original recipe calls for cognac combined with absinthe, Peychaud's Bitters and a single sugar cube.
Which cognacs should I try?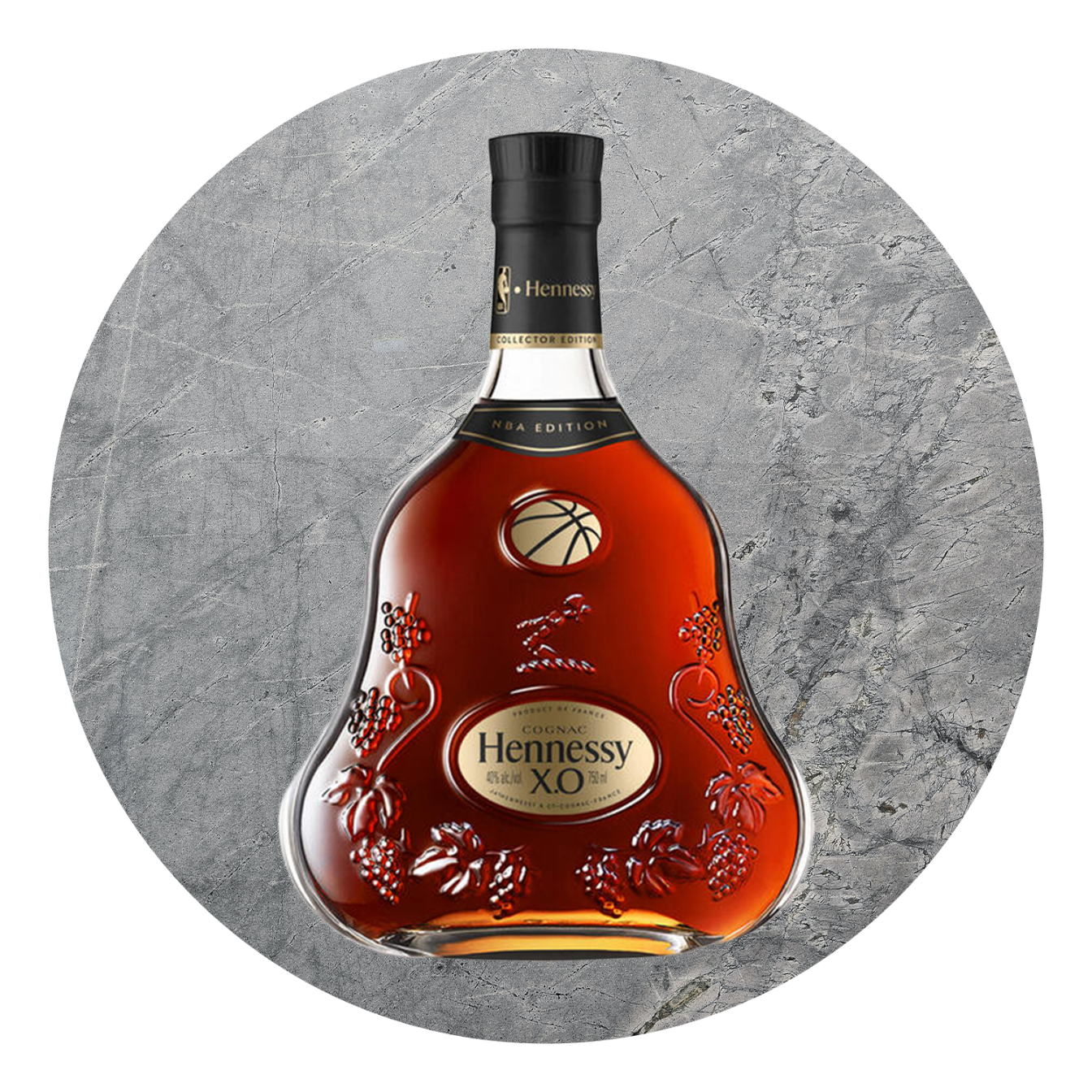 The Hennessy VSOP is a great all-occasions cognac. To make it even more toast-worthy, Hennessy launched a limited-edition version of this offering as part of its collaboration with the NBA. A balanced blend boasting notes of oak, cinnamon, and honey, this gold-standard VSOP works well on its own or mixed in a cocktail. A special edition of the Hennessy XO is also available as part of the NBA crossover. Another recommended bottle is the Martell Cordon Bleu. The 300-year-old cognac house's flagship expression is known for its rich, complex, and incredibly finessed profile that evokes candied fruits, roasted coffee, and almonds, and has been a favorite with connoisseurs since its first bottling in 1912.