A 10-room boutique hotel combining the intimate atmosphere of a home and the magical beauty of a 16th-century Venetian palazzo

HOTEL HEUREKA | VENICE
Hotel Heureka combines the comfort of a boutique hotel, the intimate atmosphere of a home and the magical beauty of a 16th century Venetian palazzo. The hotel interiors are a fascinating mosaic of styles that give each space a highly original and unique look. It is situated in one of the liveliest and vibrant districts in the city, in the north-western sestriere of Cannaregio. A walk along these quiet canals is an immersion into the very soul of Venice. Extraordinary churches, historical buildings, typical bacari eateries and enoteche line the waterways and there are unexpected glimpses of the lagoon and the islands beyond.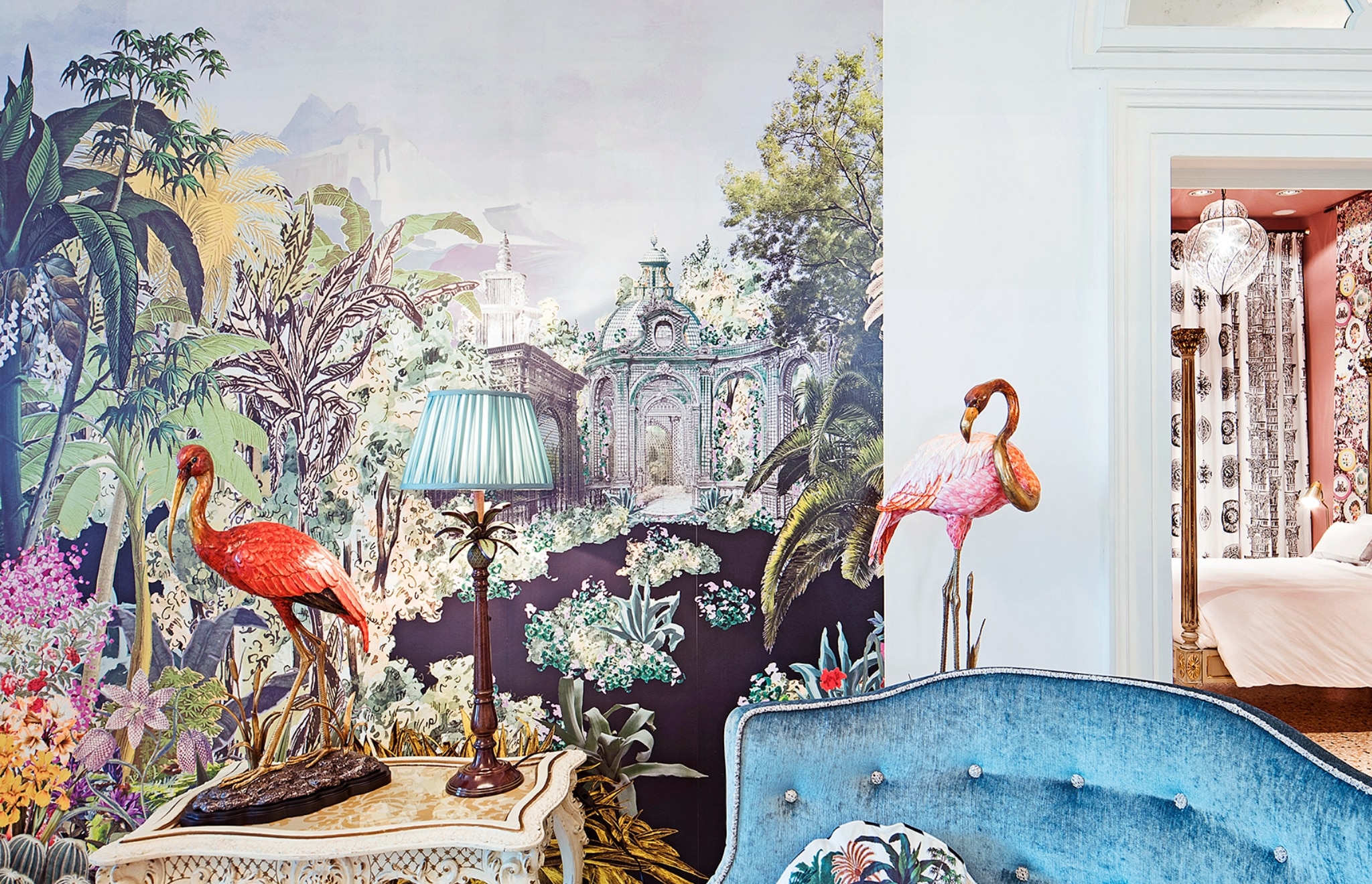 ROOMS & SUITES
Each of our 10 rooms has its own distinctive design and identity, where the legacy of Venetian history and tradition, carefully preserved by the recent restoration, is skilfully combined with contemporary furnishings and fabrics. Paintings by Julian Khol have been commissioned exclusively for the hotel, interpreting the spirit of each room. The result is a unique atmosphere that makes Hotel Heureka a magical retreat, epitomizing comfort and luxury.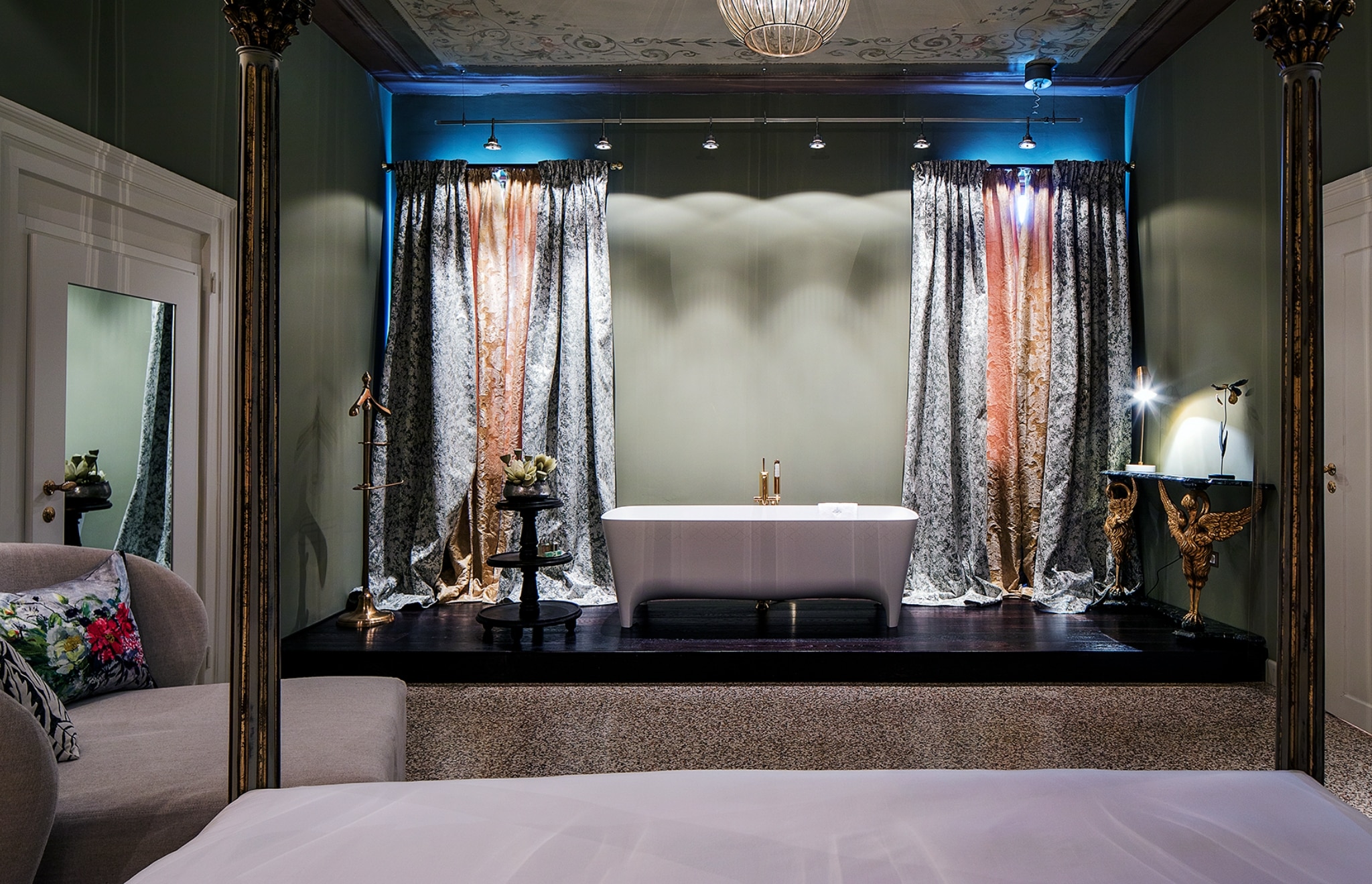 PIANI NOBILI
You can admire and live two great Piani Nobili at the Hotel Heureka. These light-filled and spacious floors are dedicated to our guests. Today a fresh modern twist brings these rooms to life, and an exacting attention to detail has been given throughout, to create a design and décor that reflects the atmosphere and the grandeur which Venetian nobility would have enjoyed in their day in their palazzo. These two floors are contemporary spaces in which to host meetings, dinners and private events.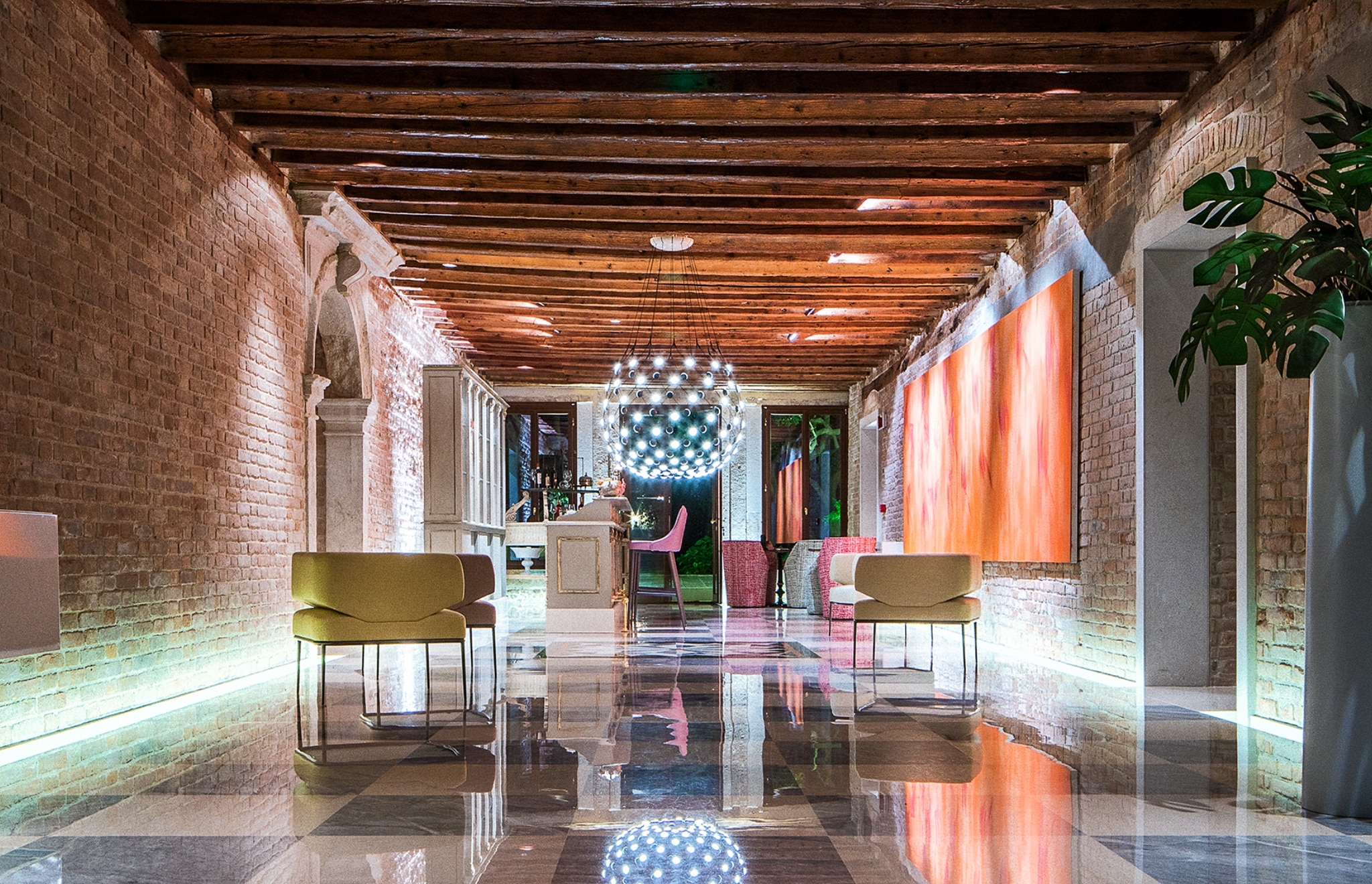 THE GARDEN
Our palazzo hides a real treasure: the garden.
On warm days, it is a haven of cool and calm, the ideal refuge to relax in, gazing through the leafy canopy of the trees. Come nightfall, be captivated by the charm and ambience of our garden and take a little time to observe the stars above.

EVENTS
Hotel Heureka provides an unusual, memorable and original setting and has the magic to turn any event into an unforgettable experience. The entire palazzo can be booked for private functions, weddings, exclusive events, or for a family party marking a landmark anniversary.
Hotel Address: Hotel Heureka Venezia, Cannaregio 3534, 30121 Venezia/Italia